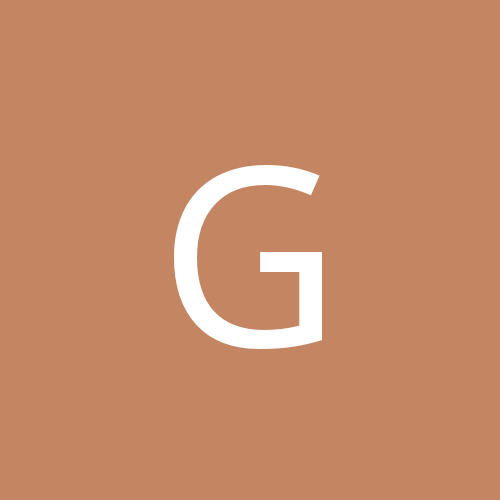 Content count

96

Joined

Last visited
Community Reputation
10
Good
About Getssum

Rank

Weekender


Birthday

March 22
Hein I don't think you're weighting the Fi25 correctly, IMHO the boat does NOT need more weight than factory to surf, and surf well. I think you need more roll, maybe draining off some of the opposite side of the rider. Maybe post on the Facebook group for best settings, but based on that video the boat is definitely not set up correctly.

I used to own a 2004 V220. Great boat, and no reason it shouldn't be able to give you a fairly flat wake for skiing. The boat LOVES weight for surfing. Does really well with a shaper on it as well. I never skiied but with the stock prop the boat got up to low 40's I believe, and that's on the stock prop.

Yea, would love to hear the other side of this story. I'm sure it is plenty different as Freedom is pretty well regarded. Always two sides to every story.

Mods look great. Keep the teak! It's classy and not something you'll find on newer boats because of the cost of the lumber!

Boat model is Eclipse. Have him shoot you a picture of the engine as I THINK the base engine (270) hp was still carb'd.

Also am a huge fan of the V and S 226 listed wave. Very interested to see how this turns out.

By "Flipped the board I meant put riding surface down, as the bottom rails on the boards that touch the water are typically more rounded than the top deck. Glad to see it is all working out though!

Now that you have your angles set, I'm wondering if you could lower it by going to a custom piece that is the same angle as the hinge fitting. I wonder at which point the play is coming in. IMHO it is hard sometimes to get the knob screws as tight as you can with a tool. Also wonder if you flipped the board if it'd make any difference as the bungee/strap would be more at a curve vs the sharper edge of the rail. All in all, great work and you are at the final tweaking stages!

Check your messages. As far as avy completely different hull designs. Avy will be pretty bad for Skiing imho.

https://boulder.craigslist.org/boa/d/2004-ski-supreme-v220sp/6336698951.html There's the listing!

Just remember that the 270 hp engine is the old carb engine, and I'd want a 350 MAG at the very least. Gives you much more options. Fuel injection is just so much better!

Jake, If you're looking for a new board I've got a buddy selling a Chaos Team Wedge for about the same price as that doomswell. Little bit shorter at 4'6" but an awesome board, comes with Chaos bag as well. He's got it listed on a facebook site so I'm not sure I can link you. Email me at ericjohnsilva AT gmail.com and I'll send the info off to you.

That makes some sense - But on the board storage, I could probably easily get 6 boards on top of my Corson Racks, maybe more if I used longer bungees or started taking fins out! Starts looking ridiculous after a while though.

Just our of curiosity, why would you want this sort of cover? One of the things I love about my older boat is that the bimini is lower, thus offering more shade throughout the day, and I can run Corson's surfboards racks on top of the tower, allowing me to have up to 6 boards out of the way and protected.

Definitely understand what you were asking for regarding the great wave with a flat running boat, but I'm not sure the Deep V hull of the Supreme V226 is the most applicable to the surf tab game. The wave has always been SO MUCH BETTER listed imho.