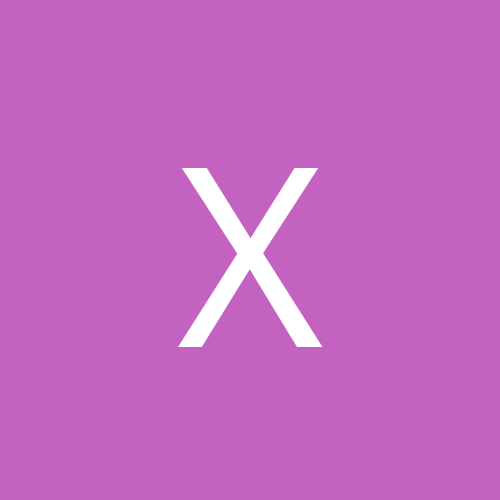 Content count

219

Joined

Last visited
Community Reputation
13
Good
About xj1514

Thank you. Much appreciated.

Need to my stickers made for the registration number for the side of the boat. Marine board says minimum 3" tall, and I was thinking 25" long? Trying to go small as possible and match the Supreme graphic on the side of the boat. Any one know the font? Trying to upload pics. Need to resize.

Boat is almost done with all the repairs I listed. Currently it's off the trailer on bunks getting the gel coat fixed and carpet changed on trailer due to all the metal shavings on it. I tried to trade it in but no dice. Not spending 20k plus for an 18 238' that I don't want anyhow. I'd like to get something more crossover friendly like Axis, but no one wanted my boat especially with all the warranty work that needed done first. Maybe next year. Thank God for the mechanic/service/everything. Without him I would be no where. Nice work Mason.

Looks great. I can't wait to see your review when it's on the water. I think this looks to be a winning platform. Congrats.

These are big boats. Please for the safety of every one on the road, get a vehicle that's rated for this and actually handles it on the low end of the spectrum, i.e. don't max the thing out!!! I'm so sick of seeing half tons squatting on its bump stops, barely holding together, with seats full of unsuspecting children, doing 75 down the highway and smoking its brakes all the way down into the lake. Get a full size rig people.

Thanks Mfaso. Not sure on new boat yet. I really wasn't prepared to fork over anymore money, so we may run this one another summer, just not sure yet.

Boat is going in this week for service. Two sides to every story, and there was just a bunch of miscommunication on both sides, me included. I firmly believe they will handle the issues and really wish admin would contact me so I can edit a previous post about my dealer as it wasnt fair on my part. Moving forward, I still like the dealer, had a few road bumps, and I'm not innocent in this. Hopefully all will be well shortly. Why is this the only forum that doesn't allow editing?

For stickers use blow dryer, plastic scraper and 3m adhesive remover. Some of the stickers on mine were duplicates. Weird.

You make a great point, I was just trying to be fair to the mechanic. He said my boat would be in by the end of the month. I should probably at least give Supreme a heads up. I guess I still keep wondering, am I being too nit picky? These seem like big problems to me.

It has been a very frustrating experience to say the least. I really thought I did my due diligence on this one, but as it turns out, I did not. There are a few dealers up in the Portland area, just kinda in limbo with this warranty work. I will talk to Supreme at the end of the month.

Lol, I think it makes sense....

I am trying for sure, I dont think Pat wants this boat until the warranty is fixed.

Thanks. I may try that. I'm trying to be patient, but I'm wearing thin.

Any progress? I'd kill yo trade my pos Supreme for a 17 or 18' MB, of course that would require my dealer to actually fix my boat and be true to their word. OP, careful in the dealer you choose.