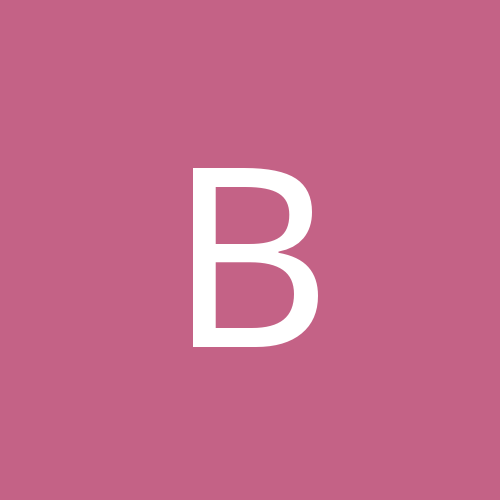 Content count

58

Joined

Last visited
Community Reputation
8
Neutral
About beau t

Rank

Weekender


Birthday

07/20/1972
i have a 07 elite c4 and loosened mine by laying in the storage bin and stretching out with a long ratchet ( it sucked) if i would of taken the nut off i'm not sure i would of got it back on. subbing for a better way!!!

love the color scheme , that is a beautiful boat!

i haven't made it that far yet, the sun deck has a lot thinner padding so it dozen"t seem to be as badly affected but it might look a little funny with only 1 piece of GatorStep. will keep investigating to see what i can rig up lol

Mine is also coming apart at the seams from stepping on it and needs to be fixed while the foam is still in good shape. I have been searching and found some of the later boats have a 3 cushion seat, mine is 1 big seat if i were to cut it into 3 separates i would think this would be easier to work with? any opinions? Would there be a issue getting the seats to stay put while towing, i would think not, but these are questions of concern before getting to carried away. i would think a upholstery shop could do it cheaper than buying factory but there is something about having factory fit parts thats appealing. once again thanks for any input Beau

also a winter project for me if i come up with a good idea i will post, if you beat me to it also post because if your at lake norman thats not to far away i may come use your upholster !!! lol, guess i should update my sig I'm in SC

im in for the end results!!! i also need to do mine this winter so any advice would be appreciated. if any pics could be added that would also be great, but i can google them if not. Thanks for the write-up! Beau

hey guys i have a 07 elite c4 and i would like to add a section into the rear seat to step on so the seat isn't taking the abuse. I'm looking for advice on what to do, any pics or how to's would also be great. Not sure i can take it to the upholstery shop and just say this is what i want? Any help would be appreciated! Thanks Beau

sorry the pic of the servo motor got lost in translation? Anyhow towards the bottom it tells you how to troubleshoot the servo motor. The 4 – Phase servo motor can make hundreds of adjustments per second to maintain the correct speed. It is vitally important that the throttle cable has free movement and the brass L Adapter (Volvo only) connecting the PerfectPass throttle cable to throttle arm can swivel and rotate smoothly. If a servo motor is not installed in the correct location, the throttle cable may have too much of a bend or may jam against the engine cover which will cause improper operation. Anytime you suspect the system is not controlling properly, a Servo Motor Test should be performed as follows. If servo motor test is successful, perform a linkage test on page 10. Servo Motor Test / Auto Tighten Test Every time you return the boat to neutral when PerfectPass is on, the servo will wind in the cable until snug in a clockwise direction. This is the normal starting point for the servo. Each time you turn the key on or start the boat, PerfectPass becomes powered and the servo will perform an "auto tighten" function and will attempt to wind in the cable to confirm it is in normal position. (If in proper position, it will appear simply as a "click", "click", click"). To check servo and servo power wire, with key off turn black knob on servo motor counter clockwise 3⁄4 of a turn. Now turn key on and black knob should turn clockwise about 3⁄4 of a turn as part of auto tighten. If it does, repeat procedure, except this time hold black knob gently to apply some resistance to auto tighten. If it rotates with good strength then it would appear servo and servo power cable are fine. If it does not rotate or just vibrates, then a wiring phase coming to the servo may be loose or broken. Inspect all wiring around servo. Pull both white plugs apart at servo and inspect pins to ensure they are in place. Gently tug on each wire to ensure they are securely in crimp. Check at Master Module where cable is connected. If you cannot locate problem, contact PerfectPass at (902) 468-2150. C:\Users\mark\Desktop\Trouble.StarGazer.Mechanical.docx Page 4

bought a boat earlier this spring -- had trailer issues--- talked to I'm guessing the main (only) parts guy probably 5 or 6 different times, (I'm sorry i can't remember his name but extremely nice guy) a couple of times i spoke with him probably close to 45 mins and he never pressured me to hurry up and get off the phone, just a great guy. With all this being said on stuff i could pick up at an auto parts store vs ordering from them he let me know what was needed and for these two reasons if i need any parts for my trailer Boatmate is my first and only call, you may find parts cheaper (but not much), customer service is the best selling price in my book and i think they will shoot you straight from what I've dealt with them. EDIT: after rereading your post again I'm not sure this helps, but this has been my experience with dealing with Boatmate

also a idler pulley ( locked up and slung off on a buddies boat the other weekend, had to get towed back 1.5 hrs to dock), I'm questioning how the IAC output is reading 154 deg for the cooling temp ,the other 3 were 70, 70, and 91, was the boat run before the codes were clear, or did it give you a freeze frame shot from when code was set? i was under the impression there were 2 temp sensors,1 for the comp, and 1 for the gauge is this not correct?

It should have a valve to check fuel pressure, I'm not familiar with the motor but its probably at the end of the fuel rail and have a cap over it thats assuming you have a gauge to check it with. this could save you some time if pressure is good no need to check pumps.

looking at a manual for a MPI EFI 5.7(assuming its the correct manual) it saying 600 to 700rpm when warm there are a couple different things to look at, comp temp sensor, Throttle PositionSensor, idle air control are a couple i can think of but I'm no use in giving any direction on how to check (sorry)

that looks great! when put side by side its crazy how much cleaner it looks.

i Think the disk brakes have to move more fluid to fully function thats why the actuator needs to be swapped

if your leaking out from the output shaft side i would have them check that the prop shaft isn't bent or has excessive play . hope you get it sorted out and keep us posted what is found.