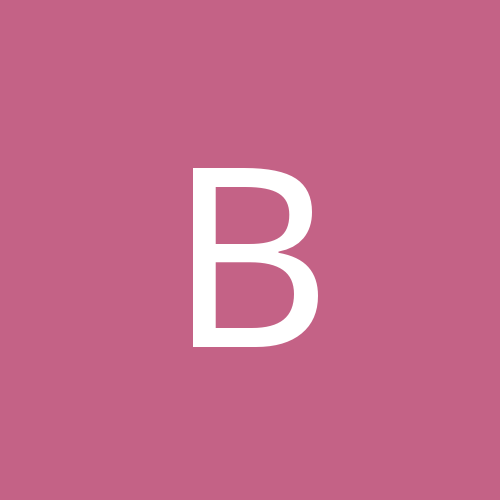 Content count

74

Joined

Last visited
Community Reputation
8
Neutral
About beau t

Rank

Weekender


Birthday

07/20/1972
FREE WHEELING By HOOGE, March 15, 2010 in Centurion Boats General Discussion If this doesn't take you to the discussion put it in the search up top it will give you a better understanding of the steering system. Im not a computer guru so if it didn't take you to the discussion my apologies lol

I did mine over the winter, the shaft had a grove in it so i also replaced it, had a minute leak on the transmission v-drive gearbox input shaft so i also pulled it out and replaced it to. i pulled the seal out searched for a new one to find out they wanted to sale a whole gasket kit, luckily i was able to read the numbers off of the old seal and cross reference to another brand. I could of had it done in a day if i didn't keep getting sidetracked.

I have a 07 elite v c4 with the perfect pass it is in the upper right hand corner of the gauge layout, maybe 3.5 to 4 in, and congrats on the new boat!

I bought mine with no manuals either (Elite c4) and so far i have been able to figure out any issue that has came up, if your able to work on your own stuff you can probably figure out just about anything needed if not the members on here are more than happy to help out from what i have found, there is a lot of knowledge on this site.

Nice write up i have thought about adding something in the front of my 07 but haven't made it that far yet, all i have seen are the speakers in the sides so this is a different approach and its hidden i like it.

My 07 has the standard motor (not scorpion) that has a drain attached to the top side of the exhaust riser left side looking at the motor from in the boat, its a oil drain that can be feed out the drain hole at the back of the boat to drain the oil out if you are unable to get oil extractor tube all the way in. This method will probably take longer but you can start draining it and come back hours later and it will be drained if its a cold motor.

sorry wrote switch should of put sensor thanks RUNTIII for replying

does the light stay on after you get above the 1000 or 1500(?) rpm thats specified on the sticker above or below the light, The light should go off at 2PSI or higher form what i read from another site, if its not going off above 1200 rpm but you can't find anything wrong its probably the switch from what I'm reading the switch will set the light if it goes bad - makes sense but it would be nice to know for sure before buying a switch. Hopefully someone with better insight will chime in.

Does it pop the fuse if you move them with the boat stopped in the water? Have you put a amp meter on it to see what kind of load is being applied? Does it have any kind of sticker on it stating what the amp load max is? Im going to assume it either has limit switches or a encoder are you going past the mechanical limits before it blows the fuse as in its in a mechanical bind. Like i stated previously i have never worked on these but this would be what I'm checking. Side note if the computer that originally ran it is not operational can you find a local shop that rebuilds lets say instrument clusters for cars to see if they could repair it ? I do industrial maintenance and we have a local to us guy that repairs our motor drives that may be another avenue to investigate.

Have you checked to see if water is getting into the actuator when in the water? just spitballing ideas, i haven't had the opportunity to work on any yet so i may be replying for no good reason. I'm assuming it has a motor/gearbox that drives a acme shaft?

when swimming or loading in the boat could he not put the tabs down to get them out of the way of people climbing back into the boat?

I have a 06 elite v that has 1 mine is either to the left or right of the steering wheel can't remember which if you need me to check and give a exact location let me know, its a handy tool for keeping up with when its time for maintenance!

That sounds reasonable i tried to look at that last year but didn't have a flash light will carry a light 1st time out this year so its easier to see. Well last year i got tunnel vision and only looked at the shaft area TBH

Hey guys i have a 06 elite v that will bilge out water about every 2 or 3 hours even if we haven't been getting in and out of the water. what i have done so far is fill the boat up with water (to the bottom of the hull below carpet) and waited and could not find anything, i was thinking it would either be where the prop shaft exited or steering rudder (sorry if I'm not properly calling out components). a couple of years ago i replaced the temp/speed controller that exits out the bottom of the boat but o-ring looks good, any other ideas would be greatly appreciated. The only other thing i could think of is with the water in the boat it doesn't create enough pressure like the boat sitting in the water and boat appears to have some sort of pss seal not the old packing style (from looking at it) Thanks for any input

That gives the trailer a pop factor! Also a nice write up, if i ever get my other junk out of the boats way i need to try this!