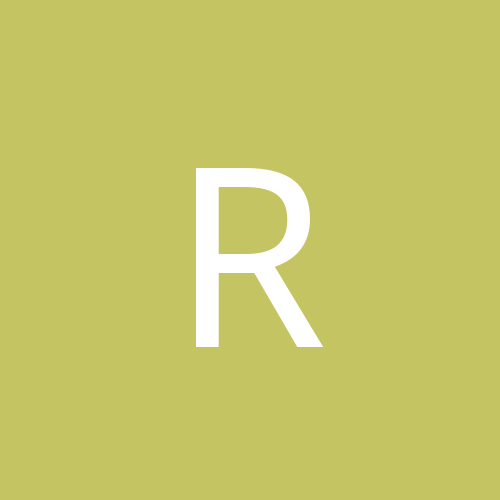 Content count

15

Joined

Last visited
Community Reputation
4
Neutral
About racer21

Was your issue ever solved? What year Ri? My Ri237, and I know of a couple others had this issue, and the wiring harness needed to be replaced. These were all 2016/17 year boats.

what prop are you running? 14.5" prop weighed will turn 4000-4200.

I have never checked my wave without the PNP's filled, and my experience would also be about 5 minutes to fill, I've never bothered check. In my previous boat, I had to run a few bags I manually filled, so this in itself has been a great improvement. Though I get a really good wave without any additional lead, I would agree that bags AND lead is the place to be!

Mob, thanks for the reply. I sent you a PM.

So I am visiting family on Lake Minnetonka (from Washington), and would love to get a chance to surf while I am here. So if anyone is going out June 19 thru 25 and needs a spotter, someone to pay for gas, beer, food whatever, and has some room, please reach out. I'd love to repay the favor to someone in Wa sometime. Thanks

I was just curious what you guys have found yourself keeping in your quiver? Have you been able keep it to a small number of boards? or have you found yourself with quite the collection? I sold a couple last year, and even though they weren't getting much, I still had the urge to keep them... so that led me to the question.

BoardCo... thanks for clarifying.

BoardCo.... how to you tweak that set up for the 2016 Ri237?

You say wave is most important? So that would seem to indicate the Ri217? But you also say you prefer the fit and feel of the Supreme? Sounds like you need test the Supreme and see if the wave is something that would satisfy you. Being that you already seem to like aspects of the supreme over the Ri, and you can save 10 or 15k going that route, wouldn't that make the most sense? As far as what I would do?? no need to go there.. that just ends out costing more money... or at least that is what my wife tells me...

Agreed that you will need two boards. When I first surfed I was just over 250, after losing quite a bit of weight. I was torn between the Red Rocket and Blue Lake, but went with the Red Rocket, as I wanted to be sure I could get up... the blue lake would have worked fine. I'm partial to the Inland Surfer, so echoing what others have said, the Red Rocket would be a good choice. I think I'd look out for a used Red Rocket or even a blue lake if one turned up. I don't think either of those boards would good choice for the kids.

I wouldn't cover it either.

thank you.. .I can take zero credit, and I had nothing to do with any color decisions on this boat!!!

We walked thru it earlier this Summer, demo'd one... then waffled a bit between the Ri217 and 237, before finally deciding. Usually we are on Lake Washington, but also try to make it over to Eastern Wa when we can. Unfortunately we have only been able to surf once since we got the boat... family issues have kept us off the lake. But with the 90 degree weather later this week.. that has to change!!!!!

Picked up my Ri237 last week... Been learning a lot on the site!!!

Even as a XXL you won't sink a Red Rocket. I'm a bigger guy and started with a Red Rocket a couple years ago. It's a good board just to cruise on, I think you'll be happy with it... especially at that price.