This advert is COMPLETED!
Advertiser

Type of Advert

FOR SALE

Item Condition

USED

Time Left This advert is COMPLETED!
1 Offer
0 Questions
0 Reviews
1,911 views
---
Description
I love this boat!  I ordered it new in April 2013.  Took delivery in June 2013.  It has spent its entire life making people happy on Chautauqua Lake in Western NY.  I keep it on a covered lift for our short summer seasons, and in my heated garage in the 8 1/2 months of winter we get here.  It has never spent a night in the water - and it has never been exposed to cold temperatures (I still winterize it just in case of furnace failure, but that's never happened).  260 hours of run time on the motor.
I ordered the boat the the following:
PCM409 engine
WakeSurf Team Package- high altitude prop, computer graphic package, pro ballast package (large ballast system under cockpit benches), P-N-P ballast system (large ballast system in aft lockers), quick fill (under-floor quick fill hard tanks), bow ballast system, Centurion Switch double surf swivel racks 
IceBreaker Package -  heater with blower system, heated driver seat, cockpit wind dam
Jazz It Up Package -  stainless bling bling package, Daytona windshield, underwater led lights, docking lights
Amphitheater III Sound System - includes WetSound SYN4 amp, WetSound SYN2 Amp, WetSound Rev8-C tower speakers, WetSounds AS10 500 watt sub with enclosure plus WetSounds speakers in the bow and cockpit of the boat.
Upgraded Trailer Package with swing away tongue and spare tire 
Custom Deckadence Flooring - This has Centurion Enzo SV-244 logo (apparently this is no longer available).  I also have the original snap in carpet.  I ordered the Deckadence immediately after delivery - it still looks brand new, and the original carpet is pretty much new.
Gladiator Tower with bimini top
Why did you pick this boat:  I liked a lot of the competitors boats, but the Enzo seemed to work best on Chautauqua Lake.  We get decent chop here, and it seems to cut through better than Mastercraft, Nautiques and Malibu.  And I really liked the dealer.
How do you use the boat:  Wakeboarding / surfing weekday evenings and weekend days.  It makes an incredible cocktail cruiser for weekend nights.  Amphiteater III sound system along with LED lighting seems to get the party started at night.
Any issues with the boat:  We had a couple of minor warranty issues when we first got it.  The adjustable trim insert in the rudder fell out.  The company replaced the rudder, and it has been great since.  Boat tracks straight.  We replaced the ignition switch.  I have three very small spots on the upholstery (each about a quarter inch) that should be fixed with a vinyl repair kit.  The Lenco trim tab actuator will be replaced.  The actuator is stuck in the fully-up position (which is convenient, because we almost never put it down).  I will have that taken care of before anyone takes delivery.  I will also have the trailer checked out to make sure its ready for someone to drive it home. 
Why are you selling the boat:  I recently purchased a home on the intercoastal waterway in Florida.  I plan to buy a 28-32' center console set up for offshore use.  This boat has been babied, and I can't bear the thought of bringing it to Florida where it would get beaten up by salt and sun.  I'm hoping someone will love it as much as I have.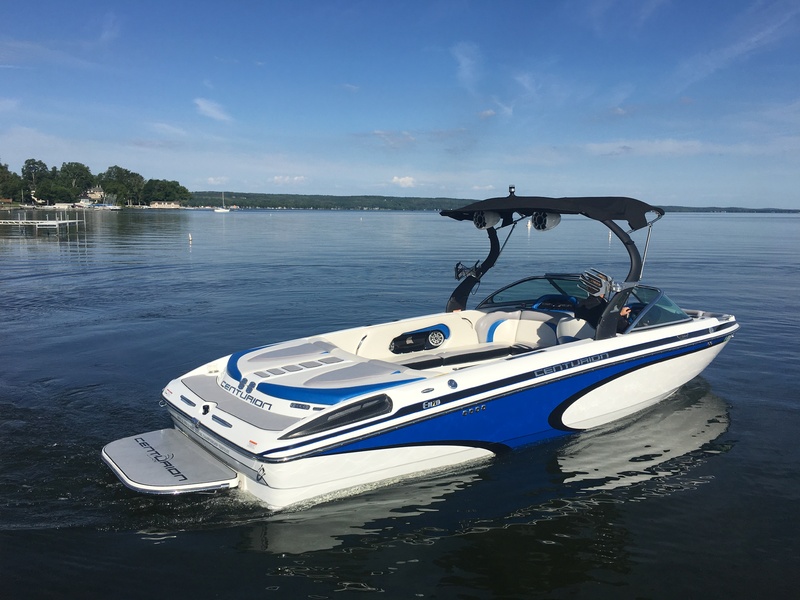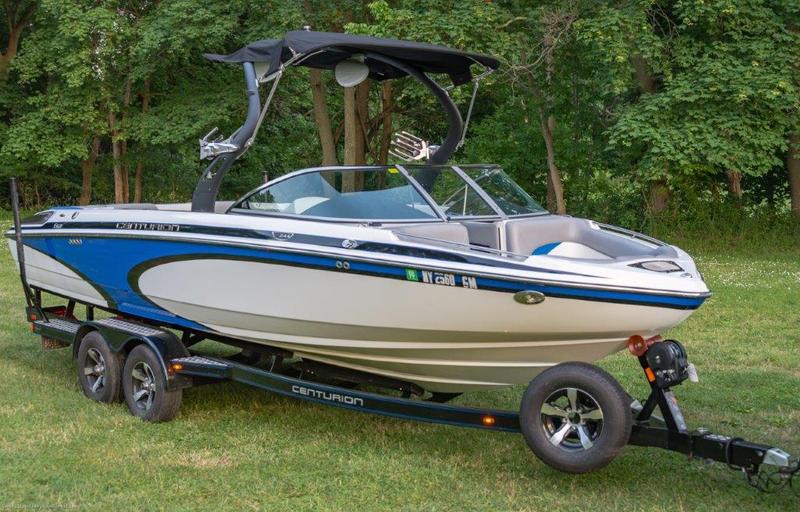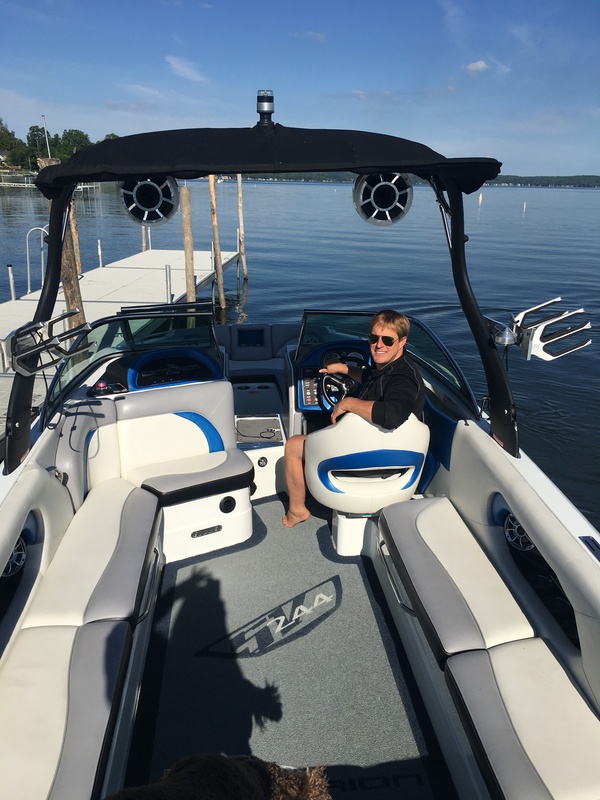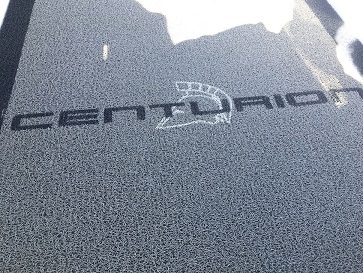 ---
Lakewood, New York - United States
---
Report this Advert
User Feedback
---