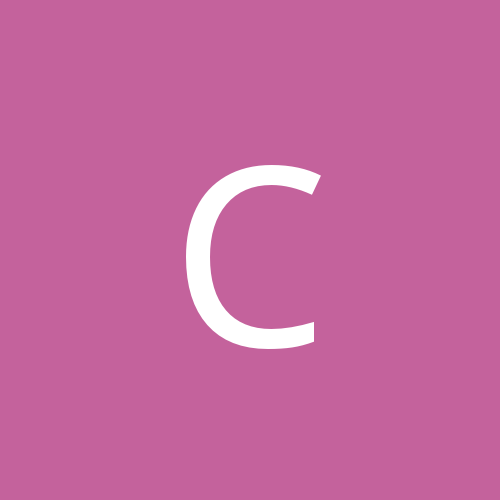 Content count

19

Joined

Last visited
Community Reputation
3
Neutral
About COV2

Shaka: Thanks for the link and the further explanation. Looks like a nice setup at a reasonable price. Tried to PM you but looks like you cannot get PM's. I'll call the number on the website on Monday, time permitting. Would be very interested in pictures or videos of the setup on your SV230 and I am specifically looking for how the goofy wave looks. What ballast setup are you running? Thanks again.

Shaka: That would be awesome. I send you my email via PM. Not sure what infinity has planned but would be interested in that as well. End of the day, just need a slightly better goofy wave. Having read every thread on the subject I know you have been working on this for a long time. Much appreciated.

OK, so the first year of boat ownership was a huge success. Many of you helped me set up my 06 SV230 and it was much appreciated. Now I start planning for modifications and improvements to do over the winter and in the spring. As we are a mixed crew of goofy and regular, I really want to find an A-plate. The existing fixed plate is bottom mounted. I have looked at all of the previous threads, spent hours upon hours researching. I see a lot of partial plans but none that I could actually hand to a fabricator and say "make this please." If anyone has a source on plans or someone that can make one I will be forever in your debt. If someone can make one and knows what they are doing, even better. Happy to pay and not looking for a deal. That's project one. Next one will probably be hard plumbing in some enzo bags. Thanks!

I too saw the same pictures of that boat last year when I was looking but in a different location.

I too have the same boat. First year of owning a boat and it was fantastic. To answer your question, I think that the stock tanks were 350lbs. To get a good wave you will need to add some ballast and wake shaper. Pretty simple really. I have, so far, kept the stock tanks and added two 1100lb bags that I fill with a tsunami pump, but I only run one on the surf side at a time. When switching sides I fill from the full bag to the empty bag on the other side to save time. I run one 1100lb bag with the factory ballast full and have a fantastic wave. I figured that was the cheapest way to experiment before doing some more expensive and permanent modifications. Still working on the goofy wave but it is pretty good. I have both a nauticurl and mission delta wake shaper. I cant decide which one does a better job. Still toying with the idea of an a-plate but have not quite found the right design, although I have someone to make it. The boat is great in chop and ran flawlessly all summer.

Looking for a little help on my speedometer and Perfect Pass on my 06 SV230. The speedometer reads fast, really fast. Might say 40mph when my phone gps says 25 or so. I think the same with the RPM's but not really sure. Perfect Pass reads closer to accurate (based on phone/GPS) but still a mile or two high. Going out to Powell, where the boat is located, and would like to take whatever parts might be the issue. Alternatively, should I just upgrade to stargazer? That is an option but I would like to be able to figure this out. As always, thanks for the help.

Just back from Powell and though I would post an update. First and foremost, thank you for all of the great advice. We filled the 350 stock port tank and the 1100lb bag in the rear locker for the regular side. One big difference was getting the top bag vent to the front of the boat when filling and making sure we had all air out of the bag when it filled. I have a feeling that I had a LOT of air filling the bag last trip. The bag was full of water this time out. I think I had the vent at the back last time and as the bag filled the back would sink the boat making it impossible to fill it completely due to trapped air with no way to escape. Having the vent to the front caused it to be at the highest point as the bag filled. I also realized I did not have the bag situated as far back as it could go in the locker last time. This time I had it all the way back. Thanks to the advice given here, I was able to get the Nauticurl to stick. Not without significant effort but I got it to stick. I had to play around with it to get it far enough back. Having it back did make a difference. Did the opposite for the goofy side. No front weight. End result, excellent wave. We were all able to ride ropeless and had nice waves to cut back on. Wave was big and had good push. We could get back in the pocket when we got too far back. Goofy wave is only slightly less impressive than the regular wave but that is really splitting hairs. I may try the Aplate at some point in the future but totally satisfied for now. Thanks again for all the great advice.

Thanks. Probably was not locked. Pretty easy to flip. I'll try that next time out. Guess I need to figure out how to lock it. Maybe I should read instructions....

Went out to Powell last week. For the first time launching, trailering, and driving a boat it went great. We had and absolute blast. Started dialing in the wave and port side was really good with the stock tank filled, 1000 in the rear locker, and 250 up front. Only problem was the Nauticurl would not stick no matter what I tried. I'm wondering if I just need to try a different wake shaper for the Enzo. Never even weighted the boat for goofy due to the Nauticurl not sticking. Lost it a couple of times and glad it could float. Also loved the Navionics app I purchased. I could retrace my path perfectly right back to where it fell off. Any thoughts on getting the Nauticurl to stick or try a different one? Thanks.

OK, so that is the drain plug. I know where that is. I thought there was the a drain plug at the far back. Glad I saw that and I appreciate the answer!

So I got the new to me 06 Enzo sv230 home and have been tinkering and getting it ready to hit the water later this week. First boat and I know nothing, other than what I have learned here. While poking around I opened the locker in front of the engine and was surprised I could see light through the hole where the arrow is. Is this normal? Thanks,

Jlagos, have stock tanks but installing fat sacks with a tsunami pump. Infinity: Thanks. Sounds like I just need to zip tie them up higher in the compartment. Ultimately, I will probably want to do some permanent plumbing. Thanks for the replies.

I am installing 2 1000 lb bags in the back lockers of my 06 Enzo SV230. There are vent hoses in there. Do I just install and fill them up or do I need to do something with the hoses.

Wow. So much good information. I too would be interested in how those tabs turn out. With all this great guidance I am going to play around with the setup. I'll see what I can get with the bags, lead, stock tanks, and suck gate. If that is not what meeting expectations I will remove the hard tanks and go with bags under the seats and probably look at replumbing. Will try evenly weighting the boat with suck gate and listing for comparison. Once I see how those tabs turn out it might be a project for next winter. Even though I have another month of skiing (live in a ski resort) I can't wait for spring to play around with this. I'll report back and can't thank all of you enough. This is all new to me.

Info just keeps getting better. 200lbs up front?