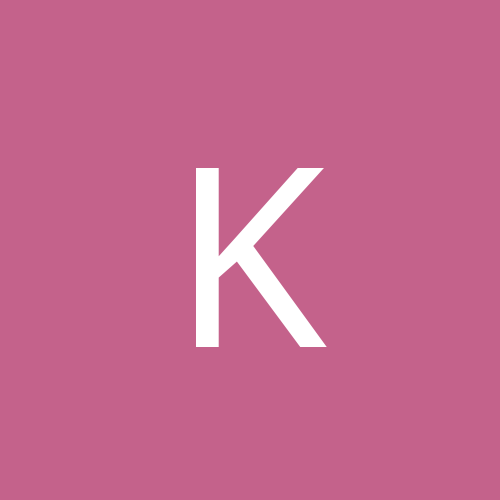 Content count

52

Joined

Last visited
Everything posted by Kaiguy702
Car text me 702-378-8764 I can can answer you in great detail. It was my first boat and had a 14 for 3 years.

Kaiguy702 posted an advert in Boats

THIS ADVERT HAS EXPIRED!

Hey guys looking to sell our 14 fx44. Has every option except for a bow fill cushion and heater. Has the new upgraded Valtera valves. 165 hours. this won't let me upload photos so here's my Craigslist ad with all photos. https://lasvegas.craigslist.org/boa/d/2014-centurion-enzo-fs44-surf/6488010335.html

$79,500.00

Boat looks sick Jer! What's it come with in terms of amps/speakers? Better question... what do u have planned?!? Lol

So I can't decide on a bag for my rear locker... I've had boat shop tell me to put 300lb bags and then I've had another say a 750. So what do you guys use? I called wakemakers and they have the 740 on sale for 129. Here: https://www.wakemakers.com/wakemakers-rear-lbs-ballast-bag-740-blem.html But then I also see they have an "Enzo specific bag". But when I told the people over the phone I had an fx44 they said there is no bag that will fit perfect/made for my exact boat. So what is this Enzo bag for??? Here: https://www.wakemakers.com/wakemakers-centurion-enzo-ballast-bag.html Thanks for the help/suggestions! ...and YES I've searched and searched for surf settings and ballast bag topics- I have zero luck with the search on here.

I've talked to Jesse and Roger at Centurion directly numerous time and they both confirm the 14 PNP/locker bags will not work on the touchscreen. Even though they are on my screen. I've also had the same confirmed from Melanie at century marine and last but not least Mitch at M&M water sports in Utah. So I'm curious to see how this will go...

Anyone going?... Laughlin/bullhead area Sent from my iPhone using Tapatalk

I would never buy a used boat unseen. I bought my 14 fx44 BRAND NEW sight unseen from bass pro shop in Houston Tx. However, I did have a friend and his son go look at the boat before I put my deposit down and finalized my decision. If you do end up shipping a boat and need a good shipper let me know. I can send you my guys info. -kai Sent from my iPhone using Tapatalk

We went out Saturday... the wind was bad up until 1ish, then it was a perfect day. Sent from my iPhone using Tapatalk

Hey guys just swapped impeller today. Had 1 season/45 hrs on it. It's been sitting in an a/c rv garage for 5 mos since last day in the lake. Is this normal looking???

10-4... I'll stop that bad habit. lol Sent from my iPhone using Tapatalk

Yeah i plan to just get the tsunami and toss it in manually. So should I buy another 750 and put it on the port side side? No matter what I plan to buy one for the port locker. We don't surf goofy and if we do it's b/c of a friend coming with... so no need for double locker bags IMHO. Sent from my iPhone using Tapatalk

I'd love to plumb it in and connect to the touchscreen but the 2014 firmware doesn't allow that... 2015+ you can. My lockers seem similar. My partner measured them today. I think we're gonna go with those 740s on wakemakers outlet section. I have to call them b/c under description it says: Description NO FITTINGS ARE INCLUDED WITH THIS BALLAST BAG Due to a welding error the fill and drain ports were miss aligned from the original design affecting efficiency of draining. Size: 50" x 25" x 15" / Weight: 740 lbs. Sent from my iPhone using Tapatalk

Yes I have ramfill. The 750 bag just seems huge to stuff into the locker. But I will try it out! Sent from my iPhone using Tapatalk

By "bump" I mean I start/turn the motor over until it fires- once it fires up I shut it off. So .5 a second maybe. Gets water out... is this unnecessary? lol I know it def didn't cause my impeller to be flat like it is... I personally think the dealer I bought it from never changed the impeller and it sat for two years like that. Tracker boats bass pro shop in Houston.

Will these settings work on my 14 FX 44? I've used the search engine on this site trying to find old posts in regards to surf settings for my boat and literally can't find anything. Do any of you know the links to those old posts???

So I've been searching for fx44 (2014) surf settings and can't find a thing! The search sucks on here, or maybe I'm not typing in the right wording. I've tried multiple descriptions. Will these settings work for me? Or can you guys throw some links my way for fx44 posts? Thanks in advance!!!

It's a 14 fx44. 60 hrs... the impeller had around 50 I think Sent from my iPhone using Tapatalk

Never ran dry- except for bumping it when we get it on the trailer for 1/2 a second to get all the water out. I'm going to pull this new one out at around 10 hours and see what it looks like. Sent from my iPhone using Tapatalk

Lol of course we did! Put new one in and have another new one we keep in the boat as a spare.

Downloaded tapatalk... Sent from my iPhone using Tapatalk

Did u bring it to Mello marine? AJ was telling me he just had a 257 come in due to "water in the motor oil"...

Well that didn't work... it won't let me post the picture!

Not sure if this is helpful but this guy has a pretty badass system in his '13 233... check it out! http://lasvegas.craigslist.org/boa/6046042160.html

Hey guys looking for input on upgrading the stereo in my 2014 FX 44. Right now it has the full stereo package except for the 500 W upgraded sub it just has the standard 10 inch 250 W sub which is garbage, so that's the number one thing I want to upgrade. I'm thinking a triple acts or a JL 12 inch and a dedicated amp. The four rev 8s on the tower and the six WS650 speakers in the boat are all powered by syn2 and a syn4 amp. From what I've read the sea in series from what sounds are around 40% efficiency rating so I want to upgrade the amps to all the speakers and get an app that is more efficient and put a little more wattage to the speakers as well. So does anyone have an upgraded system in their boat if so what exactly did you do and what did it cost you? I have little experience when it comes to car audio so I think I'm going to bring it to a stereo shop here in Las Vegas but I wanted to see if I could get any ideas from you guys; especially when it comes to the sub enclosure and stuff. Thanks in advance for any input.

Oh and I'm get either the 420 or 220 Bluetooth zone controller... so do I get ride of my clarion 303 head unit? Or should I keep it?