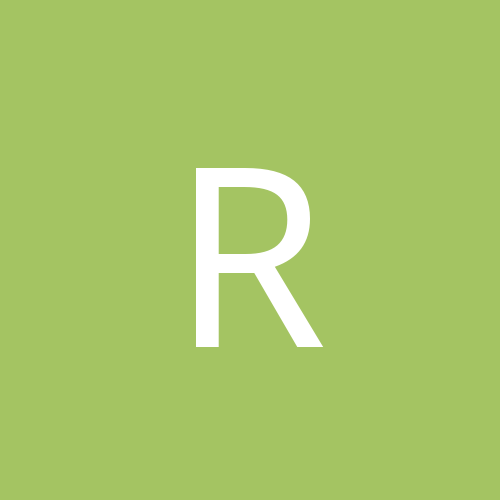 Content count

30

Joined

Last visited

Days Won

1
Community Reputation
16
Good
About ryno726

shameless self promotion, lol! https://sfbay.craigslist.org/pen/boa/d/2015-centurion-fs33/6478829851.html I'm partial to the FS

I recognize that face, lol. All joking aside, if that's who I think it is, you're working with an awesome dealership!

Thanks everyone for the responses. I will get with Centurion right away. As soon I saw it I was like WTF is this about?

I was crawling around under my FS33 and noticed a couple of chips in the gelcoat. They almost look like there was a air pocket in the fiberglass, and the gelcoat just kind of blew out from not having any support behind it. Has anyone seen this before? Do you think Centurion would take care of it under warranty? Also, Where the prop shaft comes out of the hull is odd looking as well. I checked the motor mounts and shaft strut and nothing is loose, broken, or odd looking. No vibrations under speed either. I'm thinking maybe they changed the shaft angle for this year and just didn't update the hull???? It's a 2015 Thanks in advance!

I thought the G23 wave was a bit steep, and seemed to have a little fluff/spray off the center of the boat. I noticed that on the last G23 I rode. Still fun to ride, just not my favorite. The SA400 wave was totally stock, the boat just got to the dealer a couple of days before the event. I liked it, though it could have been a bit longer, didn't feel like I could hang back and have enough push to get back into the wave. From what I understand, it can be made much better. It's a beautiful boat, probably the best looking inside and a close second on exterior to the FI, the FI is beautiful on the outside. The best wave of the day was for sure the FI23, nice shape, fun to ride, plenty long and steep. I didn't feel like the RI257 wave was setup as good as I've seen it in the past. Don't get me wrong, it was still awesome, I just remember it being better when I rode it back in October. I did like the changes to the RI for 2018, especially the new windshield. I didn't really get to crawl around in the FI like I wanted to, but really liked it. Definitely on the top of my list of boats to consider in the future. One thing that really bugged me was the grab handles on the interior, get rid of those cheap looking things, everything else in the interior looked pretty good, but those handles didn't fit the styling. They would be better suited on a toolbox, lol!

Yeah, who knows how much fuel they started with, but there were some huge fuel guzzling factors: -Current, tides, and wind were dominant most of the day -the boats were going non stop with back to back riders, I would say at least 25-30 riders for each boat that day -between groups, the boats were moving pretty good back to the docks to swap people out -I'm pretty sure the FS33 had 10-15 people in it all day, the rest of the boats 8-10 people minimum -The FI had the supercharged motor in it, and the RI had the 450 I think???? Rumors were they were doing some prop testing.... Drivers were talking about how much fuel they were burning through that day on several other boats as well

I got the golden group, lol. Rode the new SA400, G23, FI, and RI257. I went on a friends boat on Sunday, nicest Mastercraft wave I've ever seen. I was pretty sore and tired though, so just took a quick set and helped get the boat out and cleaned up. Quick Video from the event page. They're working on a longer one

Getssum, I was out there last weekend too, didn't get a chance to meet you. Got to ride the FI in the backround, such a fun day!

check the impeller on the pump, if it's not pumping at full rate that could be it.

ryno726 posted an advert in Boats

THIS ADVERT HAS EXPIRED!

2015 FS33, PCM ZR409 with 160 hours Beautiful boat loaded with options: WWSC Edition Package, Ram Fill, Quicksurf, light it up package, 3 port heater, wind dam, bow filler cushion, Downfire and cockpit audio package, transom remote, 2nd battery package, turbo in boat battery charger, Gelcoat and Graphics upgrade, deckadence flooring, Bimini top with board storage, trailerable cover with support poles and hangtight, spare trailer wheel with mount, high altitude prop, Fresh Air Exhaust Fully serviced for the season, with new impeller, oil change, water/fuel separator, fuel filter.

$79,000.00

Thanks for posting this up, just ordered my FAE with Christina!

It was really good, second favorite wave, right behind the RI257

I don't think it matters where the vents are on the boat, as long as they tie back in with the tank near its highest point

Found these on Facebook...

I didn't even notice that! I run a chain on mine as well, lol. I think the chain helps set it, not sure how it wouldn't?