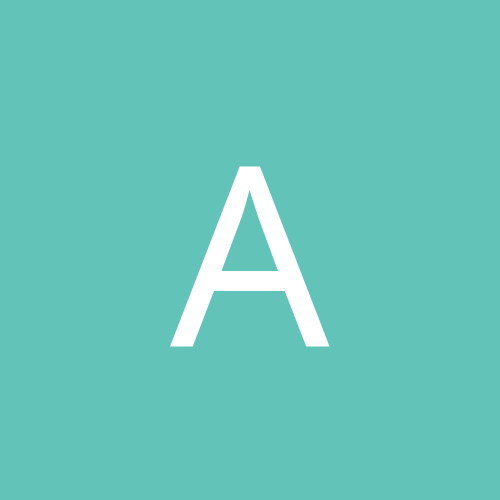 Content count

113

Joined

Last visited
Community Reputation
0
Neutral
About Auldman

Rank

Rope Thrower


Birthday

05/16/1964
Profile Information
Gender
Location
Interests
Auldman replied to CrewAdmin's topic in Crew Deals

Auldman replied to CrewAdmin's topic in Crew Deals

Hey Admin - Is there any update on this crew deal? Thx, Auldman

CA are you getting my emails? Idaho is far away so maybe they are slow to get here?

CA, Any chance this deal can still be had? Sent a PM with details. Thanks, Auldman

How about this? http://www.ebay.com/...84225b6&vxp=mtr It's 24V so you would need a step up and it looks like it doesn't come with the install kit but that is readily sourceable at your local auto parts. Looks like the parts you would need are: 1 - Switch plate and indicator assembly 4 - #8 Stainless steel hose clamps 2 - 6 foot lengths of 14 gauge wire 3 - 6 foot lengths of 3 inch vent hose 6 - Brass fittings for universal installation 1 - 50 feet x 5/8 inch 150 PSI heater hose I would think that you could assemble and install for ~$200 all in. Definitely a requirement in Idaho to extend the season on either end! PS It looks like it only comes with euro vents. JMSonline has the pull out vents for $36 each. http://www.jmsonline.net/heater-craft-marine-prod-hot-tube-wadj-vent-black-het-h521b.htm?gclid=CJnlvqGgmLUCFQ_hQgodkXoAAQ

Well that would sure be easier! Strong enough to hold 3 amps? (in-boat, sub and tower) It would be awesome if there was already wood there! Dura, any though on how think that wood is for the mounting screws? Gotta look this weekend.

Spring is here in the great Northwest - that means the ice is starting to break up on the lake! Looking for some advice on removing the bow seat (really just the starboard backrest) on my '06 Avy. Anybody done this? Any gotcha's to be aware of? I am going to mount a board inside the locker beihnd that seat to mount my amps for my stereo build. Yes there will be photos! Thanks, Chris

BC, Thanks for the info. Trying to tie down dates but will definitely let you know what we figure out. What is the fuel situation? Is there any close by on the lake or will we need to pull out for fuel? Does Lucerne have any docks or will we need to trailer every night? How am I going to wait until next summer to go!?

DiHydrogenMonOxideKing, Always appreciate hearing about regional lakes. We are hoping to hook up with friends and family out of Colorado so Flaming Gorge seems like a good middle point for our trip. Ever make it a little more east? We have an awesome lake here in McCall called Payette Lake. Gorgeous glacial lake with bunches of great beaches. One requirement is that if you do visit you have to go back home and lie about what you find here!

Crew, Looking for a little advice for this coming summer. Trying to put together a week long camping trip w\ boat to Flaming Gorge. Anybody have any local knowledge or spent any time camping there? Best ramp? Best campsites close to best ramp? We would be camping in an RV along with some trailers and tents in our group so some services would be nice. What are the conditions like in Late July-ish? Any restaurant\bar recommendations. Thanks in advance. Auldman

Lovin' the color of your boat RR! Doc makes me wonder what mine sounds like from the beach. I would be happy w\ half that audio intensity! The neighbors might feeel differently, of course.

Maybe it has "muscle memory" from the previous owners surf sessions! Definitely sounds "goofy".