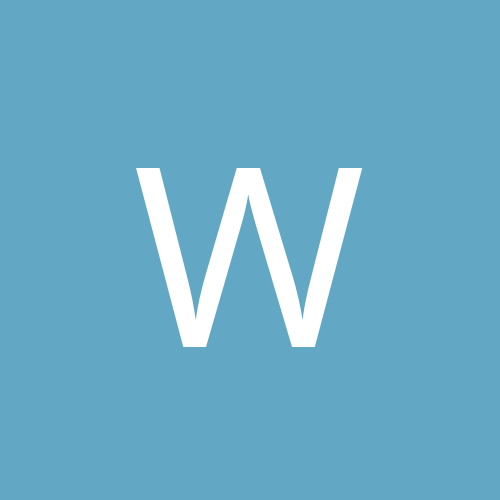 Content count

80

Joined

Last visited

Days Won

2
Community Reputation
9
Neutral
About Winter Sucks

Rank

Weekender


Birthday

01/22/1980
I was told by a couple of Centurion dealers that ALL liquid lumens were incompatible with centurion touch screens. Or let me be more clear, you cant control liquid lumens from your touch screen. We are in the process of moving from a FS33 to an FI23 so no idea if anyone has been able to test that and get LL's to work with the touch screen control. Anyone know if that is accurate?

@H20 KING - I know you have had both of these on boats recently. Do you have a preference and why. I am down to one of these two for my new ride and price is close enough that it isn't the determining factor. Would love to hear your thoughts or anyone else's.

Thanks, much appreciated. When you say walk through, you are actually getting the Hopper 40 to fit in the "interior cooler" in the walk through from main area to bow?

Stoked, Does your 40 Yeti Hopper 40 fit in the bow under the filler cushion in your FS33? Interested in getting one and trying to see what the best size is. Thanks

If you have the downfire system, I highly recommend shrink wrapping around the speakers. Cannot tell you how long it takes to get bugs out of the speakers...

Glad they worked out man!

A couple of things here. I have the newest valves (not the red ones)... However the process you mentioned Dark should work fine. Babylon, In theory your idea works great. However RamFill tanks do not have a manual override (like plug and play bags do). That is why my thought was to get going 15MPH (or so) and hit trailer mode and open the drain valves to make sure the timers were reset to where they needed to be. Really they need to make these tanks on sensors not timers.

Winter Sucks replied to Shaka's topic in Off Topic

Of note, they saved themselves a lot of $$$ as Shaka said. Lake Powell requires any sunken boat to be retrieved, no matter how deep it is. That often is thousands upon thousands of dollars.

Hey All, Spent some time on the boat this past week and had a couple of issues and got a couple of notices of Ramfill valve errors. I cleared the error and then tried to fill. It didn't work. They dash would show the Ramfill full but the boat would not list at all. It was clearly not filling. So we trailered the boat and put it in trailer mode to see if that would clear the water in the compartments and reset. It worked and the boat functioned properly after that. I guess my question is would there be any risk in getting on plane and opening the empty gates so ensure everything is out and you are truly starting at zero in the tanks?

WakeDirt... I sold my old boat with the gladiator tower. I broke down about two years ago and bought the forks that can accommodate one two skim or wake boards and one surf board on each side. I still have them in my garage. They are stainless and I would be happy to let them go for a reasonable offer. Message me if you are interested.

My boat is gun metal, white (white tower with black speakers) and black but with the strike design. The boat has been mostly free of issues except a couple of engine codes failing at Lake Powell (i somewhat think it was a similar issue to yours with as much crud in the water from the rain). I probably should flush my cooling system... I have also got a couple of code errors that say ram fill gate error... but nothing that has caused any downtime. I am going to call and ACME tomorrow and tell them what I am running and see what they suggest. I will keep you posted. To your point, there are a few of us on here tinkering with props in Utah (LovesToSurf is a buddy of mine who is trying to find the right setup also on an FS33). Keep me posted on any of your happenings.

Thanks for the reply. I have a sneaky suspicion that you were at Deer Creek the day I took possession of my boat (believe you were there testing out props). You have the black and green Enzo? I am running a 1615 on an FS33, with plug and play. There is no official weight on the Ramfill on a 33, but my guess is we surf at around 3000lbs. We have the 450. Speed and RPM's is relative to lake. It works fine and I can surf as fast or as slow as I want at Powell, but at any of the mountain lakes I can only run Ramfill about 80% with no plug and plays to get up to speed.

Babylon, We have the same dealer and I am also running a 1615 on my FS33. I have been pretty disappointed in the performance at Deer Creek and Jordenelle (heading to Bear Lake in a couple weeks so imagine that will be poor). When I talked to ACME and told them what I was using they suggested 2079 or a 2199 (which is a five blade so I am a little leary there). Did you try either of those?

TNJeeper, I assume you are in Tennessee (perhaps not??). I can assure you at elevation you need more than the 450. Our boat performs great at Lake Powell and anything under 4500 ft. But you take it one of the mountain lakes over 5000 ft. and the 450 can't move the weight. It is a known problem at Centurion.