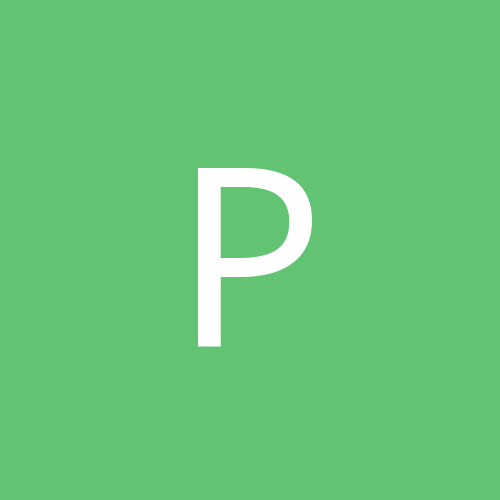 Content count

20

Joined

Last visited
Community Reputation
5
Neutral
About pwarning

Rank

Fresh Fish


Birthday

05/04/1987
Profile Information
Gender
Location
Interests

Wakesurfing, skiing (water and snow), wake boarding, building and testing random contraptions to pull behind boat
Anyone tried a hydrofoil on wakesurf board or wakeboard? Anyone built their own?

Anyone tried a hydrofoil on wakesurf board or wakeboard? Anyone built their own?

Late to the party here but has anyone tried the underwater lights in murky water? The river I live on is not very clear. Also, has anyone added LED's that make it comfortable to sit and eat out on the water? I installed the blue LEDs for the courtesy lights but both the original and blue are harsh when you are just sitting around late at night. Looking for an install of all indirect lighting that gives enough light to see what you are doing but not have any LED's able to be seen directly. I have blue strip lights to surround the cupholder/speaker area in my 2008 enzo but I don't think that will be enough. Thinking about strip lights underneath the seat cushions and individual cupholder rings/LEDs in the bottom.

I bought a 2008 Enzo SV230 a few years ago and absolutely love it. It has an enzo sac on the port side and puts out a really great wave in only 10' of water. I looked for about a year before landing on Centurion and the Enzo series but have had had 0 problems with the boat. My only issue is the people that live on the river complaining about the wave that hits their seawalls. I highly recommend this boat as one of the best bang for your buck boats out there. Also, keep in mind that boats are not like cars in that a 10 year old boat is risky. Most owners baby them and you can tell a lot about the quality of the boat from the hours and condition of the interior.

Wylie. Thanks. That makes sense. I've read a lot of your posts recently and you have a ton of info on this site!

Wylie. So should I completely disregard the built in amp in the head unit that is currently powering the in boat speakers? I was hoping that I could keep using that for now.

I have a 2008 Enzo SV230 with the skylon double up tower. Boat came with the Sony head unit with built in amp powering the in boat speakers and a remote mounted on the driver console. My first issue, whenever I hit a wave or small bounce (I am not slamming into wakes), everything turns off and comes back on. I am assuming loose connection somewhere but has anyone had this issue and solved it? #2 Just got a great deal on Roswell Vamp Pro Spin speakers and a Rockford Fosgate 5 Channel M600 Amp. Speakers have LED lights in them. My first thought was to install them to the sub channel but I have been thinking that might become very annoying. My second thought was to add a switch somewhere so I could choose always on or powered by sub. I will also be installing a secondary battery with Perko switch. I have been reading as much as I can on this set up but am a little confused on a few points. I would like to have volume control over in-boat and tower separately. I am on a very tight budget but I also don't want to waste money by buying cheap quality and having to replace in the next year or two. I got the 5 channel amp so that I could add a sub next year and hope to continue adding to the boat each year. Can anyone walk me through (treat me like an infant on this one) how to set this up? If there is a thread that already covers this, direction to that thread would work as well. Thank you in advance for all your help.

Has anyone experimented with the drain plug lights? I really don't want to put holes in my boat if I don't have to so this seems like a good idea if it works. http://boatpluglight.com/products/brass-triple-head-2700-lumens

What underwater lights did you go with? Do you have any pictures of them at night?

I have a 2008 enzo sv230. Previous owner did the set up so I can't fully answer but I have ballast puppies that run in both directions. My set up is jabso ballast puppies mounted under the rear seats have their own dedicated switches that go forward and backward. The stock sprinkler system is not used. The switches that powered the stock sprinklers now power pumps that sit on the enzo sacs to speed up the empty process (only one direction). My plan this year is to have a manual switch for the starboard jabso to run to either the starboard or the port ballast since I use only the port ballast 90% of the time. It takes about 10 minutes to fill up which is fine since we use it to organize everyone, teach new guys the basics, or just listen to music (only downside is that everyone thinks we are broken down when they see the rear cover up for so long). Emptying is a little faster but I usually just idle until the water stops coming out of the side of the boat. Side note: With the flexible fins on the ballast puppies, they can get stuck if not used for a while (won't switch between forward and backward) if your wire gauge is too small as it won't carry enough current to "kick" them over. They key is to switch the pump to the opposite direction after you finish filling or emptying. I.E. After you finish filling tanks, switch it to reverse for just a second so the fins are oriented correctly when you are ready to empty and visa versa when you finish emptying. Before I learned this, I had to take these pumps apart while on the water to manually switch the fin direction and the screws holding the housing on are VERY easy to lose. Let me know if you want any more info as I am finally getting the boat out of storage this weekend (hopefully).

So my local shop has a phase 5 Oogle for $400. Anyone riding this board? The guy selling it rides it pretty regularly and loves it and he is about the same size as I am.

Thanks everyone for the great input. I am 6'4" and about 210. Had a problem in the past with smaller boards and sinking the board on a hard push. Definitely not a super advanced rider so this input is great. Is the flyboy going to hold me back from being able to do anything? I will probably fall into the trap of just getting a new board every year (never the indian's fault...always the arrow right?) but I have come across the big boy many times and it always seems like taller people seem to like it. Just for kicks, I think I will start down the custom road and see what those options are as well. Will pull the trigger in the next few days and let you all know how it goes.

Anyone have suggestions for wakesurf boards? I cannot find any good reviews (done by someone not trying to sell the board) and testing is extremely tough where I am. Looking for a board that fits in the hybrid category I think so we can carve, spin, air, etc. I have a couple other boards that are decent for the beginner group but all are pretty old. Are the $1000 boards worth it? I usually like to research the heck out of something before I purchase but I can't find many great places that have these reviews. I like being able to ride without having to pump the thing just to keep it going (fast board) and my water depth is 9-12 feet so the wave can wash out sometimes. Enzo sv230 with enzo sac, extra sac on seat, and people in the boat to get the rub rail in the water. Basically looking for what all of you love to ride and what to stay away from. Also, side note, anyone have a lead on the enzo surf vents that are not $400?

I surf regular, port side.

Thank you. I have not been able to figure this out. I do have the double up with bimini. Does the Evo fold flat?