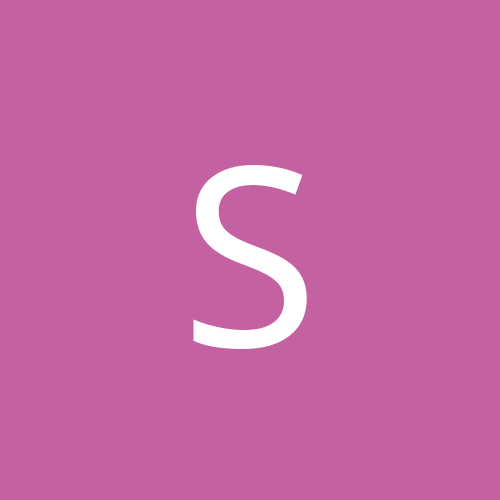 Content count

32

Joined

Last visited
Community Reputation
3
Neutral
About slappie

I had one made for my 2003 Avalanche C4 by Dallas Canvas here in Dallas. They did an awesome job. They had my boat and did the measurements from my boat, so they should have a pattern. Contact is: Mark or Michelle 972-910-9052

Awesome, thanks very much. Couldn't find that anywhere.

Finally need a new cover. Ripped a hole in my OEM cover after 13 years. I called Centurion and gave my hull number and they said that my boat has the Extreme Swoop tower via the sales order but couldn't find the file. I thought it was a ProFlight but now am not sure and can't figure out which tower I have to order a cover. Boat is 100 miles away so don't have any pics. It is a 2003 Avalanche C4. The tower has the trapezoidal feet on the boat welded to the windshield bar like this: https://www.google.com/search?q=skylon+swoop+tower&biw=1280&bih=672&source=lnms&tbm=isch&sa=X&ved=0ahUKEwjU8Yqnk7jNAhXM4iYKHUS-C9oQ_AUIBygC#imgrc=DrFEwoTjEp3dDM%3A (not the one where the bar is bent to form the mount). It has the horizontal reinforcement bars but they are round, not oval like on the Skylon Swoop. The collapsing knobs are on the side of a two part coupler, not on the bottom like on the ProFlight. It has the heim joints for the rear pivot points. Terrible picture but it looks just like this tower. https://www.google.com/search?q=skylon+swoop+tower&biw=1280&bih=672&source=lnms&tbm=isch&sa=X&ved=0ahUKEwjU8Yqnk7jNAhXM4iYKHUS-C9oQ_AUIBygC#tbm=isch&q=2003+centurion+avalanche+tower&imgrc=AYlbwgzq06KEAM%3A Anybody have any idea what tower I have? Thanks. I know I can just have a custom cover made but that entails getting out to the boat, measuring or getting the old cover for a template, finding something else to cover it with in the mean time, etc. Also, any opinions on mooring covers that go over the whole tower? I can order one of those with just a centerl ine and tower height measurement and patch my old cover in the mean time.

Just got the forks yesterday and they are perfect! I know they fit because I already have the original DIY forks on my Batrack and these are the same bolt pattern. I upgraded to these since he made the distance between the fingers smaller for surfboards on this version. The older one is now marketed as a keneeboard/wakeboard rack. I'd recommend looking at these for anyone who needs replacements.

Just got the shipment notice. Ordered at 5pm Central today. Excellent service. We will see how they are when they show up.

diywake.com has replacement fingers. I just ordered two of them to replace my original ones that were too big - he has since updated the one I have to a kneeboard/wakeboard and made a smaller set for wakeboard/surfboard. $51 each. Not bad at all.

I'd get the first option, assuming your surfboard will fit the space. The one I have is like the second one and the space is much too large for the thickness of the board, so it wobbles around a lot.

Glad it lasted 15 - that is a good life. I'd love to see the thread about replacement since I'll probably end up doing the same someday.

That rack is a Skylon Batrack. I have two of them. I couldn't find surf fingers for it so bought another rack from Pyramid Mfg.

Gauges sound like a bad ground connection. Mine does that sometimes and I just tap on the gauge face and it brings it back to where it needs to be. I still need to pull the dash and check the connections but it is looking more like a winter project at this point.

I've got my 2003 Avalanche on a lift at the lake here in Texas. Store it there year round, most years. I've had it since new in 2003. I have had some mildew on the sundeck that I got rid of with a mildew remover (Starbrite brand). Before I put the cover on, I spray 3M Mildew Block on the areas where the cover touches. Has been perfect. Never had pinking but the boathouse generally shades the boat. Speaking of sunblock, the one thing I do have in three spots is yellow stains from the spray on sunblock we used to use. I can't get rid of them for the life of me. Sun, a little bit of bleach, etc. Nothing has worked. Need to get the skins replaced but Centurion stopped making them. I have learned a few things from this. 1. The vinyl in my Centurion still looks great except for those three little spots. My boat still looks virtually new. 2. Those three little spots bug me more than you can imagine. 3. Spray on sunscreen may prevent cancer on your body but it will give cancer to your vinyl 4. Keep that sh%t away from your boat.

Dang. Talk about going silent. Still haven't installed the switch. And believe me, I know this sounds like a dumb a** question.

Do I need to hook all the leads to the switch or just the main POS and NEG from each battery?

Help a dude out guys. Want to make sure to do it right.

Thanks Doc. There is a Freedom in McKinney that used to have Centurion boats but they are gone now. Good to know that the one in Lewisville still has them.