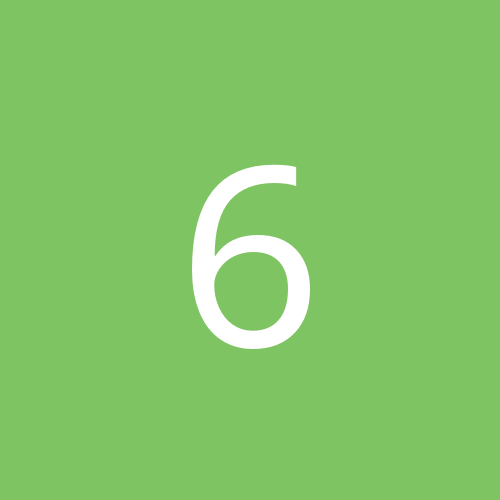 Content count

47

Joined

Last visited

Days Won

20
Community Reputation
2
Neutral
About 69C10

It's not possible to upgrade the valves, just look for a 2022 or newer. At lower elevation the 6.0 HO will move that boat fine. If you ride with a big crew or run lead, or plan on going up in elevation Id go ZZ6, keep in mind the ZZ6 will be the more desirable mill and better for resale down the road. 2907 prop or similar will be necessary with the 6.0.

Did you ever get anywhere with this issue?

I came out of an 07 22v, the comparison in rough water ride isn't even a comparison, night and day difference! In moderate chop or turning into my own waves pulling kids on tubes, the tower basically seemed like it was trying to rip apart from the boat and was very loud rattling, hard hitting as the hull just slapped into the waves, I'd cringe everytime. With the FI23 (I was supposed to get a 2022 ZS but it was delayed till fall, but same difference) turning back into my own waves pulling tubes, maybe 5% of the time it's a harder hit, but we're also talking waves probably 50% bigger. 2 ish ft chop is nearly unnoticed around 20mph, and the tower is rock solid and dead silent! I'd say the few times the FI hits a wave hard would be due to the pickle fork and the bottom sides of the hull being flat near the front, the S and RI lines probably slice through the same stuff effortlessly.

Supreme was really far behind on builds this year, so I'd imagine you'll be able to find a late delivery 2022 or early 2023 where the original purchaser bought a centurion or backed out of their order all together. That is if you're looking now and for new. Anyways, get out and try to demo both, let us know what you think of moomba if you do. Sounds like they have good fit and finish from what I've gathered.

Not sure what's changed from my researching 1-2 years ago when I had decided on the ZS232. But for me, and this is just more of a general comparison to everything and why I was drawn in by FineLine, so sorry if I don't answer your exact question. In order of importance was 1. Power plant: I wanted a PCM/GMC motor. Way too many problems with ford mills over the years in our work trucks, no way in hell that's going in my boat. From what others have reported, the raptor motor/drivetrain is very loud. 2. Hull: Deep V and super deep hull, the ZS is a beast and nothing will touch it for rough water. (Besides of course centurions, but same same) 3. Style: Clearly this is only my opinion, but I love the looks of the ZS and just how everything's laid out in it. All the other value class boats to me looked extremely cheap and very basic on the exterior, moomba was certainly the next in line for interior. Biggest complaint from me was the ZS helm, very basic and cheap feeling, fully functional but they need to step it up in that area. I'll also add, centurion vinyl in the supreme A+! 4. Wave/Ballast: from reading, moomba and supra need 1000+ pounds of extra weight to even run with supreme/centurion. If you're going to add that in a moomba, add some more to the supreme and it gets even better, but it's not needed at all. For me, there was enough I didn't like about everything else I didn't even water test them, but if I was going to another brand moomba would be it for value class. Sorry that doesn't help directly with the mojo comparison, just where I was at when narrowing in on the ZS.

100 what service? There's a 25 hour mandatory service, after that oil and impeller should be changed every 50 hours. If the impeller wasn't changed close to 50 hours you likely have shards of impeller clogging up your cooler. Have you checked the fresh water strainer? That should be your first stop, it could also be leaking air in which will cause issues.

I'd say you need more weight, 300-400lbs of lead will be very noticeable. Not sure what ballast settings you're at, but you could try dumping a bit from the bow. The shorter ZS and centurions pack more ballast, and tossing even just a few extra lbs at them really helps. I noticed a big difference from 2 adults to just 4 adults in my FI23.

At sea level you will be fine. I'd say about 3000ft and depending on regular crew size is the cut off for 409 in a 23ft boat. 2907 prop is a must! We put on the first 25 hours at 1200ft in our FI23 with 409 and it was great, loaded with 4 adults and 4 kids, 100% ballast and 50% bow bag, it didn't struggle even a smidge. Back home at 3000ft, +300lbs of lead nearly all in the back and same 4 adults and 4 kids, the motor was a moderate bit louder, but still didn't seem to struggle. All that said, in hindsight I should have just went 450, not that it's needed, just because I run premium fuel anyways, and you can never have too much! I was just trying to stay closer on budget after bumping up to the centurion. Love the boat though, wave and rough water ride are epic!

For 21 centurion and supreme went to the integrated ICE stereo. It doesn't sound like there's any easy way around it, just leave the key in the run position for power to the screen and stereo.

The hulls are supposed to be like 3/4" thick from past pictures I've seen, be interesting to see if it's abnormally thin there or something

They are indeed, I just love how deep the ZS is! But I feel my dealer AWS in strathmore has more then taken care of us and is offering us the FI at a great price, so very hard to pass on.

Well another update with some bad and good news. My dealers last 2 supremes took around 7 weeks from spray to delivered. So when our ZS232 sprayed at the start of May, we were excited and confident we'd see it for late June, which was a relief with hearing all the delays at the new supreme facility. The week following, my dealer calls and says there's no eta on my boat, might be July, might be end of summer… great. Lucky for us, he had one Fi23 coming in July that wasn't spoken for, somehow, so we put our name on it. So, as it stands, no ZS for us, which I'm kind of bummed about as I love the look and depth, and that massive deep rear storage. The Fi interior is damn sharp, and the dash layout is definitely a step above the supreme, and I feel my dealer went above and beyond and offered us a great deal to get us on the water this year! The Fi will be optioned very similarly to the ZS, but only the 409 in the Fi vs the 450ho we had in the ZS. I'm thinking the Fi isn't as deep or heavy so the 409 should move it pretty well.

As Troy mention, some of that does sounds like dealer fault / missed QC, and is unfortunate you have to deal with. Hopefully your dealer can go through it better and gets you taken care of! How's your gel coat seem as far as blemishes and overal quality? This really doesn't help you, but my dealer has informed me of much improved quality/ quality control on his latest few supremes vs the first ones that were showing up at the end of 2021.

I'd probably jump at that price. At least then it's the same as factory and cleaner looking then the surf pipe imo. I didn't even ask what the price of the silent stinger was on my 22' build, kind of interested now though.

Mother of god!! I don't even know why they're an option, should just be standard. These boats are massive, shy of carrying around a ladder good luck to most trying to get in.