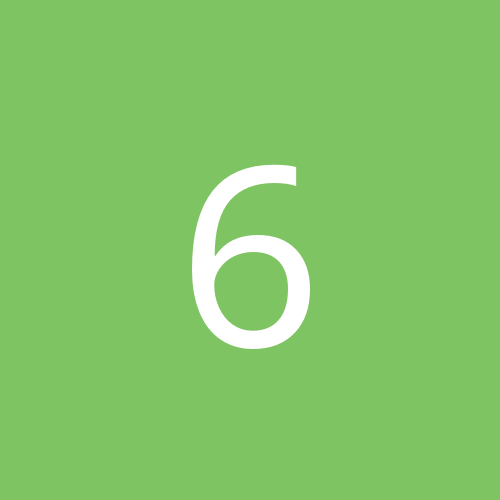 Content count

39

Joined

Last visited

Days Won

10
Community Reputation
1
Neutral
About 69C10

For 21 centurion and supreme went to the integrated ICE stereo. It doesn't sound like there's any easy way around it, just leave the key in the run position for power to the screen and stereo.

The hulls are supposed to be like 3/4" thick from past pictures I've seen, be interesting to see if it's abnormally thin there or something

They are indeed, I just love how deep the ZS is! But I feel my dealer AWS in strathmore has more then taken care of us and is offering us the FI at a great price, so very hard to pass on.

Well another update with some bad and good news. My dealers last 2 supremes took around 7 weeks from spray to delivered. So when our ZS232 sprayed at the start of May, we were excited and confident we'd see it for late June, which was a relief with hearing all the delays at the new supreme facility. The week following, my dealer calls and says there's no eta on my boat, might be July, might be end of summer… great. Lucky for us, he had one Fi23 coming in July that wasn't spoken for, somehow, so we put our name on it. So, as it stands, no ZS for us, which I'm kind of bummed about as I love the look and depth, and that massive deep rear storage. The Fi interior is damn sharp, and the dash layout is definitely a step above the supreme, and I feel my dealer went above and beyond and offered us a great deal to get us on the water this year! The Fi will be optioned very similarly to the ZS, but only the 409 in the Fi vs the 450ho we had in the ZS. I'm thinking the Fi isn't as deep or heavy so the 409 should move it pretty well.

As Troy mention, some of that does sounds like dealer fault / missed QC, and is unfortunate you have to deal with. Hopefully your dealer can go through it better and gets you taken care of! How's your gel coat seem as far as blemishes and overal quality? This really doesn't help you, but my dealer has informed me of much improved quality/ quality control on his latest few supremes vs the first ones that were showing up at the end of 2021.

I'd probably jump at that price. At least then it's the same as factory and cleaner looking then the surf pipe imo. I didn't even ask what the price of the silent stinger was on my 22' build, kind of interested now though.

Mother of god!! I don't even know why they're an option, should just be standard. These boats are massive, shy of carrying around a ladder good luck to most trying to get in.

I'd look into the factory silent stinger first, but from what I've seen on the other forums, guys that have cut holes for FAE haven't noticed any difference in wave or performance. Troy, does your trailer have the rear extended/oversized steps for getting onto the swim platform?

I can't contribute much to this convo, but to second what Troy said, my dealer also told me the ZS throws a better surf wave then the FI. Could have something to do with the Fi 21/23's 32" of draft vs 36" of the supreme and other centurions. We were sold on the style and looks of the ZS, wife and I both love it, the lower price also helps.

Valentines code: blanket10

Good to hear a positive experience and your thought process on making the switch. I too have been somewhat contemplating this same switch, problem is I love the look, extra depth of the ZS, and in reality probably don't need that extra 10" or people capacity. Did you get into detail on major differences of the EZ-V and Tapered-V hull and the difference in waves at all? Like why did they dump the staggered chines and downward angle on outer edge of hull? I've done a little digging, but still want more solid answers on this, it's a major hang up in my decision making ability lol (even though I'm sure the difference is barely noticeable). Did you upgrade to the 450 because of elevation or just the size of the boat? I've also decided 450 at 3000' elevation. Anyways, the white silver is a classic look, never gets old, that will be a sweet unit!

Looking for someone who has access to and could grab a few measurements for me. I'm trying to determine if the morryde cre3000 rubber equalizers will fit the leaf sprung boatmate trailer. https://www.etrailer.com/Trailer-Leaf-Spring-Suspension/MORryde/MR87ZR.html For 2022, torsion springs are an option, leaf springs are standard. I like leaf springs as they equally share the load across both axles on uneven ground, are easily rebuildable, and the trailer doesn't need to be level, unfortunately they're noisy and I believe are rougher then torsion springs. Torsions are very quiet, seem quite smooth IMO, but on uneven ground will not load share and can easily overload an axle, for this reason too the trailer must be pulled perfectly level. The morryde cre3000 and wet bolt kit should quiet the trailer down and help absorb the road shock that the metal on metal leafs won't. The link shows a few measurements, but I need Center to Center of axles, bolt spacing on the equalizer, shackle length, leaf springs width and possibly tire to fender clearance, although im sure I could just reposition the fenders if need be. I will try and contact boatmate directly if nobody can get me this info, Thanks

When I got the quote for my zs232 back in Aug/Sept, my dealer informed me of a 3% price hike for boats built after October 2021. I just assumed that increase was added into the quote as we both knew my boat had a May 2022 build date. If anything changes I'll report back, but he was adamant that his quoted price was the price I'll pay and it won't be changing. I'd certainly be a little pissed off with an unexpected price increase, especially since they should have known months ago, but not sure if it would be enough for me to walk. Read the fine print on the quote, probably not much you can do as you haven't signed anything financially binding yet. Maybe they can work with you and toss in some extra gear or discount some added options. Hopefully it works out for you!

Even though there isn't much action here, I'll still update this incase anyone else is in the same situation. I talked to my dealer, he said apparently supreme is prioritizing customer sold boats, and dealer stock boats are getting bumped. My delivery date of May is still on schedule from what I'm told, which I'm happy to hear. His first boats (2) have been sprayed, but are currently sitting on the side line until they can squeeze them in he claimed. His new supreme Vinyl samples are on the truck now, so looking forward to seeing those and getting that figured out. Finally, does supremes website piss anyone else off? It annoys me that they can't get their boat builder and site 100% up to date and functioning properly! I feel like that's not asking too much….

Just curious if anyone knows the situation in the Supreme plant? Delays, production numbers, quality concerns being a brand new facility? My local dealers first 22 ZS was supposed to show up start of October, as of now it hasn't even gone into production. The new vinyl samples are supposed to come in with the first boat, and I'd like to see the OTB pattern in person before deciding, so I'm waiting to crawl around that boat and obviously check out the new samples. His 22 Centurions are coming in already. Adding to this, I was given a May delivery date. Its a long ways away, but should I be worried at all of it not showing up until well into summer?