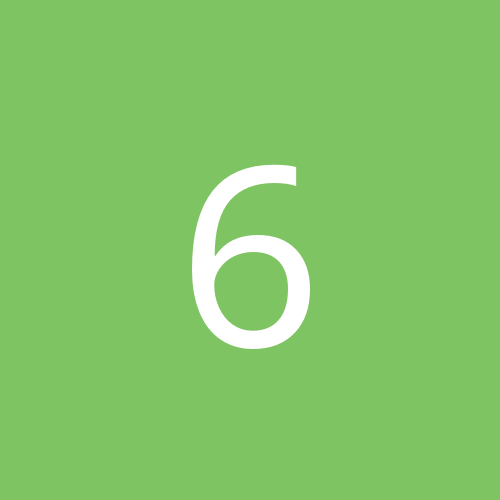 Content count

14

Joined

Last visited
Community Reputation
0
Neutral
About 69C10

Where's all that depth coming from? I called my local dealer for a price on an atx 24, was basically on par or slightly higher then the zs232, that right there was enough to completely rule out the atx and tige. Also, electrical issues seem to be a bit of a thing with tige/atx from what I've heard (also I currently own an older tige and have had several electrical issues even from new), but the interiors on tige are pretty sweet! If I'm being completely honest, I haven't been through them all besides the boat show 2 years ago. From walk through videos, I think some of the other boats have better features such as removable seat backs on the sliding center seat, seat back behind drivers chair, walk through transom, flip up seating on the sunpad to name a few. There's a everal things that have sold me on the supreme, one being the looks, I think it's a far better looking boat inside and out, tower included then the other similarly priced boats. The engine, the PCM gm engines alone probably account for 50% of my reasoning, I've had way to many bad experiences with ford engines of all size and setups in work vehicles, no thanks. The stereo, the champ and hero package seems far superior to other budget boats. Finally the ballast, supreme packs a lot of weight into their boats without needing anything extra added on. If that Z3 is similarly equipped for that close of a price, I'd probably have a pretty hard look at it and might be able to get over some of my above concerns. EricO, if you demo the Z3 let us know how it compares to the supreme. Im waiting to hear back on some comparisons between the ZS and S, but as of now am set on the ZS.

I'd like to know how the prices are similar, up here in Canada I'm seeing new Z3's listed for about $25k more then a zs232. The Z3 has some crazy deep storage looking at walk though videos.

Wondering if anyone has Tan vinyl in their Fi or Ri? We said we'd never go white on an interior again due to stains and dirt etc. We originally planned on going all brown/black or mocha when we order but the wife likes the tan/mocha/black scheme. I know the vinyl is far superior on these new boats compared to our 15 year old ride, but just don't want to regret going with tan and seeing the same problems we wanted to avoid. Thanks

Let us know what you find out, I'll try and confirm that info when the dealers first 22 lands. Currently waiting on vinyl samples for the new supremes OTB pattern to show up as well

Going to post this here as I most certainly don't want to start a new thread. Anyone see the new axis T220? It looks pretty decent IMO, just not sure how anyone could get past that tower, I don't think I could live with it. Be nice to see a comparison between it and a ZS212. 2 years ago at the boat show, I crawled around an A22 and ATX22, overall I thought the atx felt cheaper and boring. I didn't even see the supreme/centurion booth at the show (mostly because they weren't even on my radar at the time so I didn't go looking for it), a direct comparison at the time would have been nice, although I probably would have got suckered into "boat show prices" on the ZS right then and there.

Ya talking the new Roswell tower that's coming on the 2021+ boats. I'm sure it will fold down all together just haven't seen anything to confirm. My dealers first 22 zs232 should land at the end of the month, he said I could check it out before it's delivered to the customer, so will probably check into that.

Looking at pictures of the tower/Bimini, are there any clearance/interference issues with the big forward facing Bimini arms and the boat when the towers folded down? My garage door is just under 10ft, so the tower has to be folded to get her in the garage, so I really don't want to fudge around with the Bimini to get the boat parked after a day out. Also, will the tower fold down with the cover on the boat?

Update on the 2022. Dealer said he's not 100% sure, but from what he's gathered, the extra 300lbs comes from the removal of the hard tanks under the rear cooler/wet storage lockers and that the main locker bags now extend all they way underneath those. Should still be 81 gal fuel capacity, pretty sure that 70gal was a typo. Almost all the centurion interior and exterior colors are now available to supreme as well. The new website is supposed to launch sept 10.

Thanks for the feedback Troy, you seem to be about the only real contributor around these parts from what I see, it sure is helpful! Generally I let my wave pass by and then go back, same as you explained. Different story pulling the kids on the tube though when all they want is waves haha. I've read more then a few times the centurion/supremes handle chop the best, so it's good reassurance. $5k sure seems steep, I'm from Canada so that will be more like 7-8 here I'm sure. The dealer recommends the 409, even at our 3300' altitude, so I may just listen to them on that if the price is that high. If the border and all this Covid junk smartens up, I'd love to make it down to Tahoe or similar, would sure kick myself if she was an absolute dog up there.

Bringing this one back to the top. I've got a few questions while Im waiting to hear if my local dealer can get any more build spots for 2022 as they've already sold out, if they can, I'm putting my deposit down. Rough water, what's the worst day you've been caught on the water, and how smooth/rough was the ride and did you have any spray coming into the boat? Obviously I know it's not an ocean going craft with massive wave taking ability, just curious on its ability to handle 3ft white caps and stay dry when those storms blow in from nowhere. Is there any concerns with waves coming over the bow? From idling back through your own rollers to getting slammed by someone else's waves while you're stopped to swim or relax. Some pictures the bow looks to sit quite high out of the water, and others looks kind of low, I'm sure it's just from ballast or angle of picture, but I didn't really pay attention to this on our demo. Final questions are on price. I haven't got official quotes yet, just ballpark, but what is the price difference on the 409 to 450 upgrade? If it's reasonable I may opt for the 450. Lastly, dealer is saying 3% increase for 2022's being built after October I think it was, does that sound legit? I currently have an 06 tige 22v, so am no stranger to a low bow and keeping the nose above water, but on rough days she's rough and takes a moderate amount of spray into the cockpit.

So according to the release specs the 232 lost 11gal of fuel capacity but gained 300lbs of ballast, unless that's a typo. Would that have one to believe they increased the subfloor hard tanks?

How many people do you usually have out with you? We're generally 4-5 adults and 4 kids under the age of 10, but with all the storage on the 232 I don't think we'd need anything more. Prices are crazy these days, used prices are even more crazy!

The new S has what appears to be a very similar interior to the ZS except not quite as deep, and obviously the more traditional V bow. Hard to tell comparing the walk through videos, but the S looks to be maybe 3-5" less freeboard/interior depth. The dealer I demoed through said the same about the mid model year release of the ZS252, that will be a BIG boat, the 232 felt huge compared to my older 22 tige. Wonder how much of a jump the price will be for those 2 extra feet.

Colored tower accents, new clamping phone holder, the 232 now has 4900lbs of ballast, up from 4600lbs last year, any guess on where they'll stuff that? I demoed a 2021 a few weeks ago, the wave absolutely blew me away, now just gotta figure out if I'm going to order for next year.