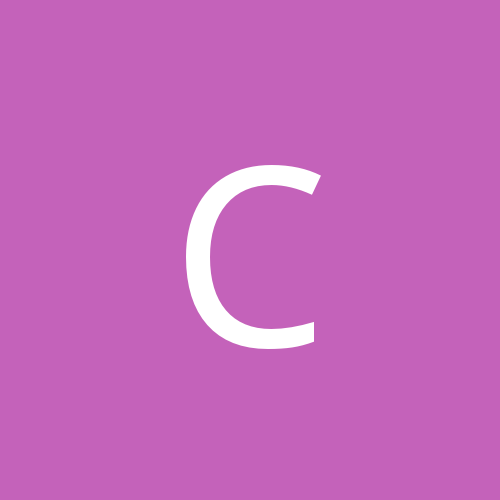 Content count

45

Joined

Last visited

Days Won

44
Community Reputation
13
Good
About Chris O

Avy06, I'm at 10.7mph rpm is 3200, so would be a little more at 11.2. This is with 500lbs of lead, center tank full 250lbs, under seat bag 400lbs?, port bag 1000lbs? We spend most of our time at about 1000 feet, but its done just fine up to around 3500 Chris

Congratulations on the new boat!!!!

Not sure how close yours actually is, but mine has got a few inches. Sorry no suggestions except looking if you could adjust the bunks up, or replace the bunks with thicker material. Chris

Replace your serpentine belt.

Troy, Same exact thing happened to me last week. After checking everything over realized that I didnt get all the battery cables hooked up. I had forgot one of the negative cables on one of the batteries. Ive got 2 positives and 2 negatives on both batteries. I am assuming that you probably have a battery on/off switch though. Chris

Yes, eliminate the muffler.

I'm glad I put it on mine to replace the sideswipe. There is a small amount of spray, but not enough that I care about it. Pretty straight forward install. Just gotta get over the nerves of putting huge holes in your boat. There was definitely a part of me that put the project off out of fear of screwing up.

Shane, Its holding up fine, although we try and keep everything pretty clean, no shoes, etc. Yes happy with it. Way better than carpet.

Avy06 - thats awesome, congratulations. I did the fresh air exhaust last summer on mine. Pics are on a thread I've got on here. Let me know if you have any questions. Chris

Mine is a 2006 and I did this last summer, as well as added some extra pieces. They will send you the template and you can make any needed adjustments, if I remember correctly it was only moving screw hole locations. Was a pretty straightforward process, just took a little back and forth and patience. I got the extra mylar template and had them make up pieces for the bow, side rails and back deck area.

Bob, How does the boat surf? How much ballast are you running? Does it produce a clean goofy wave? Thanks, Chris

1

Done Just wasnt room to fit it all between the intake and the v-drive. I have no idea what kind of fittings these blue fittings are, but they seem strong enough and this is all under low pressure. https://www.supplyhouse.com/sh/control/product/~product_id=40615 https://www.amazon.com/Seawater-Strainer-1-1-4-inch/dp/B000N9Q3MM/ref=sr_1_23?crid=4OK9BARHP18Z&keywords=SHERWOOD+SEA+STRAINER+1.25"+Item+%23%3ASHE18016&qid=1642621271&sprefix=sherwood+sea+strainer+1.25+item+she18016%2Caps%2C118&sr=8-23

Alright days are getting a little longer, chickens are starting to lay eggs again, sun is shinning, almost time to hit the lake. Ha, who am I kidding its still January. But the sun was shinning on Saturday and got this accomplished. Before

We've got a trip planned to Billy Chinook next summer. But not till August.