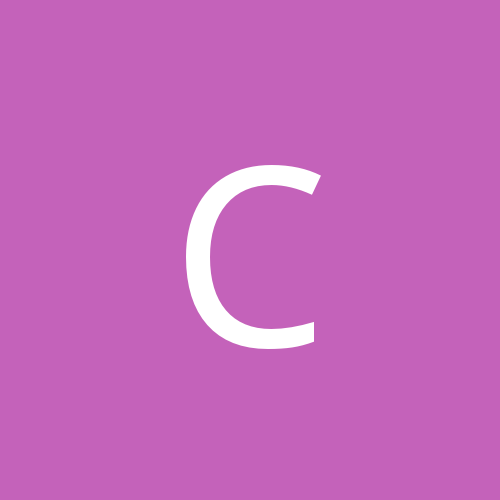 Content count

52

Joined

Last visited

Days Won

44
Community Reputation
13
Good
About Chris O

Troy, Glad you were able to get this figured out. Chris

I did the fake a lake for awhile and got tired of it. Sometimes if enough water drains out of the system the impeller isnt primed and the fake a lake struggles. Heres what I did. You can see the valve to connect the garden hose on between the intake and the vdrive. Ive got a thread on here that has the link to buy the valve. When using the fake a lake I have had to disconnect the water hose from the vdrive, fill with water, reconnect, then hook up fake a lake, this primes the impeller. You might try that. Chris

Hope its cause your upgrading!!!

Seattle996, The flushing and strainer setup has been great. Although any lake I've been in has been pretty clean. No leaks, no change in water flow to impeller that I can tell. I wouldve liked to get the strainer before the vdrive but there just wasnt enough room. Makes winterizing and dewinterizing way easier. Chris

Avy06, Yeah, no other support, its got machine bolts and 3M 5200, its super solid. When your putting everything together on the inside make sure youve got enough room to get to your impeller. I didnt give myself enough and to change my impeller I've got to remove a portion of the exhaust. Ive been real happy with it. Chris

Hudzon, Great looking boat. Chris

I dont see why you would have to remove the engine. I think Skidim has a you tube on the OJ props shaft seal if you go that route. Let me know if you need help removing the shaft and realigning everything. Chris

Avy06, I'm at 10.7mph rpm is 3200, so would be a little more at 11.2. This is with 500lbs of lead, center tank full 250lbs, under seat bag 400lbs?, port bag 1000lbs? We spend most of our time at about 1000 feet, but its done just fine up to around 3500 Chris

Congratulations on the new boat!!!!

Not sure how close yours actually is, but mine has got a few inches. Sorry no suggestions except looking if you could adjust the bunks up, or replace the bunks with thicker material. Chris

Replace your serpentine belt.

Troy, Same exact thing happened to me last week. After checking everything over realized that I didnt get all the battery cables hooked up. I had forgot one of the negative cables on one of the batteries. Ive got 2 positives and 2 negatives on both batteries. I am assuming that you probably have a battery on/off switch though. Chris

Yes, eliminate the muffler.

I'm glad I put it on mine to replace the sideswipe. There is a small amount of spray, but not enough that I care about it. Pretty straight forward install. Just gotta get over the nerves of putting huge holes in your boat. There was definitely a part of me that put the project off out of fear of screwing up.

Shane, Its holding up fine, although we try and keep everything pretty clean, no shoes, etc. Yes happy with it. Way better than carpet.