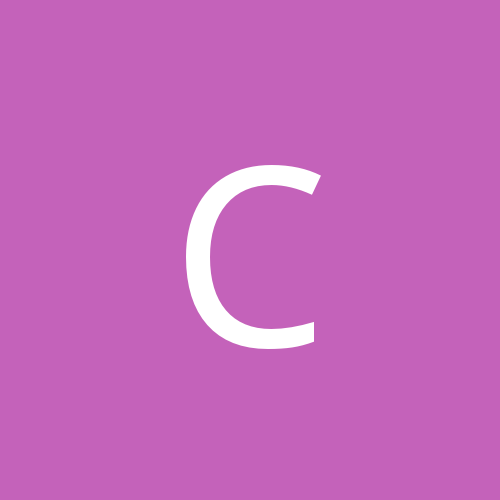 Content count

31

Joined

Last visited

Days Won

25
Community Reputation
9
Neutral
About Chris O

We've got a trip planned to Billy Chinook next summer. But not till August.

Awesome Beerman, thanks for taking such good care of it. Its in super good shape for its age. We're really enjoying the boat. Got everything winterized, changed fluids, took out impeller, etc. last weekend. Only issue is that in order to get the impeller out had to remove the exhaust due to swapping out the sideswipe, it was so close. Pro tip for everybody with a heater. Not sure where I read it, probably on here. Take off the heater hoses and use an air compressor to blow out the water. Dump some rv antifreeze in there and run the air compressor again till it comes out. Even though I ran rv antifreeze through the whole system there was still some water in the heater. Winter projects include: Add in valve for winterizing/flushing system. This one: https://www.supplyhouse.com/sh/control/product/~product_id=40615 And get the infinity wave system installed. Hope everybody has a good winter. Hope next spring comes soon.

This can be helpful to find part numbers. Just make sure to check engine serial numbers match. https://www.mercruiserparts.com/black-scorpion-350-mag-mpi-0m391600-th

Mow, I've got a 2006 Avalanche and have the Black scorpion 5.7 manual, plus a few other paperwork things. If you need something specific let me know. I will be winterizing very soon myself. Chris

Thanks Dave, Did you ever see this boat up there? It supposedly came from Vancouver Island.

Been hitting the lake hard the last couple weekends. Great end to the summer. Gotta take care of some chores around the house so we might be done for the year, lakes starting to get pretty low. Most likely will be winterizing in the the next couple of weeks. You guys with year round warm weather have got me jealous. Hope everybody is ending the summer on a high note.

Life is good again. Made it to the lake on Sunday. Family excited to be back on the water. I'm back to getting asked if I know we're sinking when we're listed to the rub rail!!! HA,HA Everything seems to be working great. Just in time to with 100 plus degrees forecasted for the next week. Happy with the FAE noticeably quieter, does add some spray to the wave, but pretty minor.

Got shaft, shaft support, and rudder picked up from the machine shop, took them a week. Installed new bearings in the shaft support. They were out of the normal ones, but skidim had these in stock, which is where I got the rudder box rebuild kit. They are made out of vesconite, whatever that is. Anyway got the shaft support mounted back up. Put the shaft back in there, goes right though the middle of the hole in the hull, slid right through the shaft seal. Got the flange back on, now comes the part I was hoping wasnt gonna be to much of a pain. Got it up against the vdrive flange, wasnt off too much. Loosened all the motor adjustments for side to side, crowbar, check with feeler gauge. Repeat a couple times, and near as I can tell Im within .002". Your doing it blind, which I dont like but near as I can tell its all good. So feeling much better about this whole thing. Mount up the rudder tonight, finish the exhaust, looking like we will make it to the lake on Sunday.

Now for the super stress of cutting 3.75 inch holes in the boat. I've kinda been delaying this out of opportunity for having a major screwup. I measured a ton of times, made templates and figured I just had to go for it. It came with screws, but I decided to go with machine bolts. The instructions emphasize that you cannot use to much sealant. I am proof that you can. Used little over 2 of the small squeeze tubes of 3M 5200, what a mess. Was able to get it all cleaned up with the acetone. Wear gloves, I didnt and am still trying to get it off my hands. I am happy with how it turned out, just have to do the stuff inside the boat which is easy. I'm waiting till I get the rudder box and shaft support back in though.

If anybody needs pieces from the sideswipe exhaust let me know, everything is in good shape.

Also started working on replacing the sideswipe exhaust. I got the interior exhaust stuff all out a couple weeks ago. Started with getting the side pieces out. Made some wooden wedges out of black walnut. Didnt need any special adhesive remover, was installed with a clear silicone. Used a razor and acetone with a brass brush to clean up. Wasnt worried about using the razor or brass brush cause it was gonna get covered up anyhow. 3M 5200 fast cure and new plate installed, clean up with acetone. The sideswipe is a decal, but I think I'm gonna leave it, probably be able to see it anyway due to minor sun fade.

Was able to get the rudder box rebuilt. Super simple, took old pieces out, put new back in. Had to use a socket and rubber mallet to tap the hard rubber piece in.

Wish I could help, but my bimini is quite a bit different.