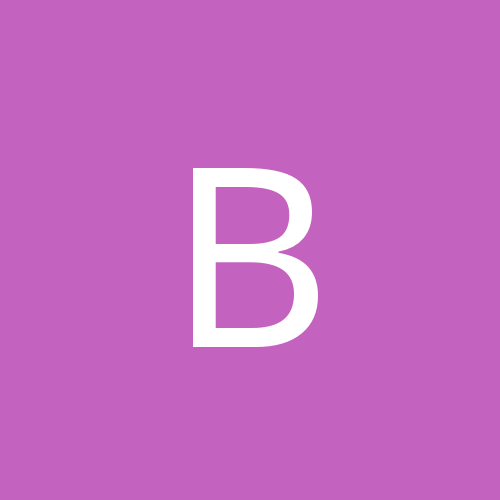 Content count

30

Joined

Last visited

Days Won

3
Community Reputation
4
Neutral
About BHamm

Rank

Fresh Fish


Birthday

04/02/1970
Thanks! Will do that this winter. Would getting 1,100 am thinking 1,100 on each rear locker would be best.

This is with the stock center ballast, and both rear hard tanks full. I then have about 200? up front, and another 450ish in the port locker. I weight about 220, and i had three smaller people in the boat, maybe 400 lbs worth.

Just an update, have been out three days in the last week. No problems. Been a blast, dialing in the wake now.

So, i am finally doing a bit with out the rope, my best run so far. The video is not the best, but does it seem like our wake is good? Video here...

So, it finally stopped raining and was able to work on it again. After trying a bit harder to turn that it loosened up. We put the belt back on and started the boat. It now worked fine. We let it run for about 5 minutes and no squeaking of the belt or anything. Think we might be good to go. Maybe it just tightened up over winter while it was in storage?

Ok.found out this is common by searching a bit more. Starting to think it's an impeller problem.

Hmm.. It is actually very hard to turn. Like we cannot turn it my hand. It does wiggle a bit.

Ok, made some progress. I bought a coupler to hook up my garden hose and tried to started it, wiggled everything again but not luck. Then put a charger on one of the batteries. That solved one of my problems. My battery was dead. So, now i can get it to turn over, but i can tell the belt is not turning. So i don't start it. Take the belt off, check each pulley. The lower pulley on the passenger side barely turns. I think that might be my problem. Any idea what that one us for?

Thanks everyone. Will try some more stuff out shortly. Happy i have the valve already !

Hmm. I have this on my boat... Is that what i need to run it out of the water? So, when it turn the key, it beeps once, a fan or pump turns on by the motor. Turing it to start does nothing, no click or beeps. I fiddled with the throttle and the kill switch. Need to check the main fuse next i presume.

Might have found my own answer here.. Is this the way to go? https://www.bakesonline.com/flush-kit-perko-1-1-4-in-line-with-hose-hook-up.html?_vsrefdom=adwords&gclid=Cj0KCQjw3uboBRDCARIsAO2XcYCAkMiebnMBJrSfQeNFTV6h804RePQ8dAj9ac9PPvUaDJ9HJzr9mr4aAqX7EALw_wcB

Well, had a bad day today. Went out with kids and some of their friends to try the boat out. Right off the start the belt was squeaking. Maybe went 25' and then stopped. Could not see anything wrong, so went a bit further and tore the belt. Luckily i had an extra belt in the boat. Sadly, no internet access, but figured out how to run it. Loosened the one pulley to get it on. but then the boat would not turn over. Not sure what i had wrong. Fooled around with it for awhile and ended up having to load the boat. Now that i am thinking about it, could i have tightened that pulley to much after putting the belt on? I really do not think i did. Anyways, my main question, is there a way i can start the engine out of the water to try and trouble shoot this (if i can get it to start that is). Thanks... Looking forward to better days!

Oh, i had no idea there were different ratios available. Thanks!

I know the prop does work and there is no damage to the hull. He used used it for the past few summers. It does get pretty close to hitting the trailer though. I will try contacting Acme, just from what i have seen so far, no one is running this particular prop for my boat.

Hey everyone, have not had my boat out yet, but got a question on props. It has an acme 1235 on it, as well as an extra 1235. Is this a good prop for my boat? I have seen others suggest a 1579 for 2007 Centurion AV C4. For what it's worth we will mostly surf with it. Thanks!!