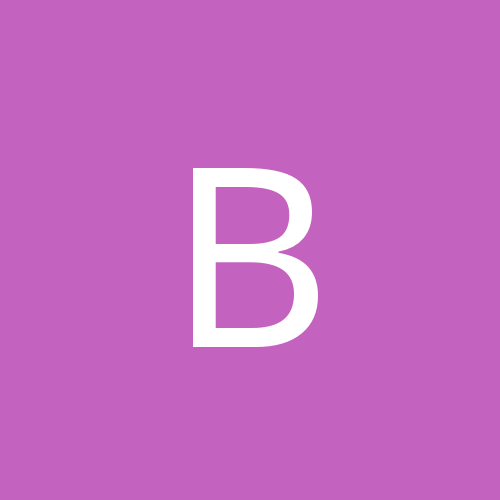 Content count

18

Joined

Last visited

Days Won

2
Community Reputation
3
Neutral
About BHamm

Rank

Fresh Fish


Birthday

04/02/1970
Oh, i had no idea there were different ratios available. Thanks!

I know the prop does work and there is no damage to the hull. He used used it for the past few summers. It does get pretty close to hitting the trailer though. I will try contacting Acme, just from what i have seen so far, no one is running this particular prop for my boat.

Hey everyone, have not had my boat out yet, but got a question on props. It has an acme 1235 on it, as well as an extra 1235. Is this a good prop for my boat? I have seen others suggest a 1579 for 2007 Centurion AV C4. For what it's worth we will mostly surf with it. Thanks!!

That custom sack is nice. Could I do that and use the factory plumbing for now? With the pump etc upgrade in the future?

I do have a wake shaper from.our last boat so will try that. Why do the wave makers guys suggest I get the 750...everyone here says 1100 for the rear lockers?

So, just bought this boat. Want to get it set up for surfing on regular side. It currently has the three built in tanks.. v fat sacks in the front, and 2 rear fat sacks. None of the sacks are plumbed in, and right now I am not sure how much weight they all hold. I have looked at some threads here and it seems like this is what people are doing... 1100 in port locker 580 under port seat 260 under port side bow seat Wavemakers is suggesting a TankBuster Upgrade which looks like 750lbs in the port locker. https://www.wakemakers.com/centurion-tankbuster-750-ballst-system-upgrade.html Here is the boat... https://www.kijiji.ca/v-view-details.html?adId=1418252423 Thanks for the help so far!!

So i bought the avalanche.. Lots of research now for getting it set up a bit better :-)

Now i am starting to lean to the C4. I would need to add ballast for sure.

And the other one i am interested in... 2007 Centurion avalanche c4 https://www.kijiji.ca/v-powerboat-motorboat/winnipeg/2007-centurion-avalanche-c4/1418252423?enableSearchNavigationFlag=true

I noticed that have this boat as well similar price, lower hours. But seems like the Enzo would be a better surf boat for us. 2008 Supreme Boats V212 https://www.robertsonmotorsports.com/default.asp?page=xPreOwnedInventoryDetail&id=6076448&p=1&s=Price&d=D&t=preowned&fr=xPreOwnedInventory

Thanks Shaka...I am very tempted to buy this one despite the rotation. I will probably contact them for a plate. Upgrade the ballasts a bit. Are you changing props at all? Will see how loud it is, and if we don't like it will look at doing something with that.

Thanks Infinity. I am actually in Canada. So to buy that 2010 you mention would cost me 75,000. If you were to buy the boat I posted above, it would cost you 37,000 USD. The boat is at a dealer, and that have fully serviced it. I will see what if I can work something out with them as far as a limited warranty tell we can ride it.

Won't be able to test ride this one. I think we are ok with the sound though...but time will tell. I am just not sure if we should wait for something else because of the prop rotation.

Hmm..so we are all not goofy. i guess we should look at an a-plate then?

Thanks Troy, that is great info. There seems to be some sort of control on the right side of the dash. Maybe that controls the plate. Will know more when we go to look at it. The dealer said it has standard rotation of the prop with goofy side being a bit better for surfing. Does that seem correct? Again, thanks for your time.