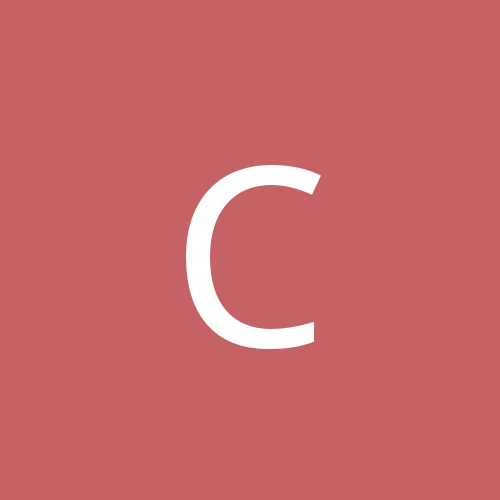 Content count

19

Joined

Last visited

Days Won

1
Community Reputation
3
Neutral
About Creekrat82

So the Mrs and I just closed on our house, I got a promotion, and my work, oilfield, has decided to give me back some of the 40k/year they stripped me of in the downturn. The boss lady has given the thumbs up to start shopping for a boat for the upcoming season and so far I've found a couple that I'm considering so far. The first is a 2007 SV240 with the 6.2L motor and 67 hours, this part kind of scares me but not a definite turnoff. A 2 owner boat where the origins owner passed away and left it to his son that was not into boating so it was dry stored. it has no speakers on the tower and only has 2 hard tanks with zero additional ballast so it's kind of a clean slate. Asking price is 36k. The next option is a 2012 SV233 with the 5.7L and 206 hours. This one appears to have a pretty nice exile system already, 6 tower speakers, but am unsure on the details but have requested additional information on this as well as any upgrades to the ballast system. This boat is being offered at 48k. I am located in Northeastern Oklahoma up on Grand Lake but have no qualms driving a long distance to get the right vessel for us. In the past we have predominantly knee/wakeboarded but we will be doing a lot of surfing starting this coming up summer and figure the split would be probably 50/50. We are wanting to stay under 50k and don't mind doing upgrades ourselves but definitely wouldn't turn down something that was ready for warmer days. Any insight is greatly appreciated as well as any leads on other boats as well.

That's the plan but just have to get home and then find one within driving distance. Been in Kenai, AK for the past 3 weeks but I get to go home on the 9th. That first weekend we're heading east out of Oklahoma on i44 and headed to St. Louis for the weekend with the camper. The Mrs wants to take the kids to 6 flags and get some use out of those season passes

I have a few questions for the 217 owners of the crew. The capacity is listed as 14 but what is the realistic number and size wise how roomy is it for an almost 22' boat? Say in comparison to a 23lsv, fs33, avy, etc? We'll be coming from a 19' dd so I'm sure just with the layout it'll be much larger than that. We're a family of 4(myself, mrs, 17 and 13 yo boys. The vast majority of the time it'll be us 4 and here and there a few friends, up to 5 or 6, so we're wanting to figure out if this is an option for us. Also, are there changes for certain year models that make them better than others?

@Shaka I'd be interested in seeing some details of a surf system that you have. I have a few ideas in relation to the tab designs that may be able to increase the size of the wave. Shoot me a pm if you'd like to discuss it any.

Well the dealer has gotten back with me and as far as prop goes he says it has the "standard" 15". He did state that they have added all of the pnp ballast to it and that they are currently asking $83,900. Unfortunately, the wife and I are in the process of refinancing our house and it looks like we'll soon be in a legal ordeal with some deadbeat lessees that are skipping out on $1500 a month in rent so I'm hoping we're in the position to pull the trigger around the first of the year which totally sucks but it is what it is. I plan to keep my eye out on this boat and should they still have it when we're ready I'm thinking we should be able to get otd in the low 70s. Does that seem feasible for a 2017 at that point in time? That'd be somewhere in the range of 20-25% off of msrp for what is a brand new 2 year old boat

@wesblake, if you didn't find any air leaks on the intake then the next thing to look at is the iac valve like @prorider17 suggested. Only reason that I am leaning towards intake leak is that you stated the issue goes away once the motor is warmed up. A leak can be present on a cold motor and once everything expands after it's nice and warm it can seal it off.

Sleeving it like this is probably the cheapest way to fix it and, if done correctly, will be stronger than new. Should take a decent welder no more than a hour or so.

I agree on the 89k being high but that is merely the sticker msrp. I'm trying to find out what prop is on it currently and what exactly the sales guy is considering a "deal" on this boat

So after some major repairs to my parents ski boat I have finally convinced the Mrs that we need one of our own. It's the 2 of us plus our 2 boys. I've found a 2017 S238 holdover that we're looking at and wanted to get some opinions here. Our mix of water sports will be surf/wakeboard/kneeboard with surf being the predominant one. The boat is optioned with the crusader 6.0(409 hp), quick surf, Bimini with board pockets, a pair of icon 8s, heater and wind screen for the walk thru, and does have some metal flake. The boat is stickered at $89,725. The sticker doesn't list what prop is in the boat and I am trying to find out. We boat on Grand Lake O the Cherokee in northeastern Oklahoma which is at about 750' of elevation. I was curious as to what what I should be able to expect or be asking for in respect to percentage off of msrp. If we end up with this boat I would definitely go ahead and drop the WakeMAKERS bag setup and order some leadwake or wakeballast for underneath the bags and to move around. Thanks for any insight

On your idle issue I'd check your intake area. Take some wd40 or starting fluid and start the motor and spray it around the intake and all of its connections. If at any time the motor idles up then you have an intake leak. A lot of times an intake leak will be there when it's cold but go away after everything is warmed up and all the components expand

You can definitely rebuild it. My parents have an 87 mc tristar 190 that reverse went out on the borg Warner 1:1 velvet drive. I rebuilt the entire thing for less than $500. Mind you that I did not need any hard parts. If you narrowedbit down to that side of it it seems like it could be the bearing on the input shaft or the coupling/clutch that transfers the engine rotation to the trans. Unless you run them low on oil or get debris in them the bearings in these transmissions can take a pretty severe beating before failure. If it is a bearing you should be able to remove it, you may need a press or bearing puller, and take the old one down to the local bearing supply or auto parts store and find a suitable replacement. If it is not a sealed bearing, shouldn't be, then don't let them talk you into "upgrading" to a sealed unit.

I haven't even had a chance to go look at it yet. Work sent me to Louisiana for a few days and tomorrow, Sunday, They're flying me out to Kenai for 3 weeks. Also, looks like we're doing a refi on our house so that may put it off even longer unfortunately. If I don't get it maybe I can sweet talk the Mrs into a ri257....

Just checking to see if there's anyone on here up in my neck of the woods

Definitely real. The guy actually took the ad down after I emailed him but was able to talk to him on the phone several times and he is mailing the storage unit keys to his friend so that he can show me the boat.

Of course I can't leave well enough alone and found another boat that's closer to me and almost half the price. This one is a 2006 avy c4 with the storm 3 package and 430 hours that the guy is asking $24,000 for. Hoping to go check it out sometime this week. From the pictures I've seen the interior looks to be in great shape for a 13 year old boat and appears to be pretty well taken care of. Although I'd like the Enzo I'm not sure I can pass this one up. With trailer the thing is booking out at over 32k. If I were to get this one the first thing I'd do is remove the hard tanks and upgrade to bags that will give me the maximum amount of ballast that's hidden.