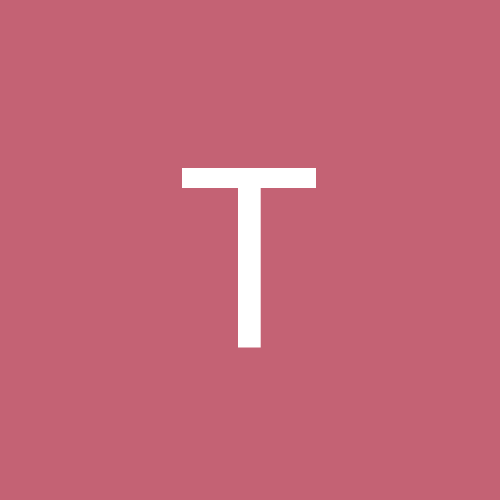 Content count

57

Joined

Last visited

Days Won

2
Community Reputation
8
Neutral
About Timr71

another resource you can reach out to is Marine Hardware. marine hardware  

Do you have it out of the boat and are you sure that i's 51" L? That seems long to me. I think mine was 42" This one looks like it should fit. 1" drive shaft.  

It's definitely a 1" shaft. I had to replace mine too...1993 Falcon open bow. I ended up finding one off eBay. I think the one I got came out of a ski supreme. 1 inch shafts were the norm back then. You can switch to a 1"1/8 but you'll need a new transmission coupler, new shaft log, may need a new strut, need new strut bearings, and a new prop to fit the larger diameter.

There's not a lot of places to choose from. others on her can chime in. You can put non-flush mount speakers, small ones on the dash, you can also place speakers into the dash if you can find enough room. Most just put them behind the driver's and passenger seats on the side. You'll have to probably make enclosures for them and sacrifice some storage space there.

Austin - here's one on iboats that looks like it might work with your tower. https://www.iboats.com/shop/westland-sharkskin-plus-eta22xs-semi-custom-boat-cover.html

@86SKI take a look at this...for ballast. https://www.wakegarage.com/projects-archive/ballast-projects/lead-bags-r163/

I think you'll have to make some cut outs for your tower feet. You'll need someone who's good with a needle and thread. Modifying an existing cover will probably be your cheapest route. Otherwise you can have a custom or semi-custom cover made.

@86SKI So, I've been giving this some thought on how to respond. Here's my random thoughts: 1. All boats are different, and I'm not just talking about hull and models, I mean each and every boat is different. Because they're hand made, no two are alike. So there's some difference between two of the same model that came out of the factory right next to each other. 2. Weight and balance are also a huge issue. My boat and my cousin's boat are the same hull from the deck down, and they ski differently, but both good. with regard to weight, we think that my boat has a little less height on the wake due to the weight of the seat structure that we put in the open bow. What happens there is that slight bit more weight in the nose pivots the boat down a bit and lifts the rear slightly. 3. weight in the back of the boat is an issue too. your boat will ski differently with a full tank than with a nearly empty tank. 4. the prop will influence the turbulence on the top of the wake shelf. And it'll impact the rooster tail too. Allegedly, the new ACME 541 that I just fitted softens the turbulent area, but I can't say that it does or doesn't because I haven't skied it enough to notice. Plus I'm trying to come to grips with a new to me ski, so I'm not paying that much attention to what's hitting my legs when I'm crossing the wake. I would suggest two things: 1. Get your prop sorted out and 2. experiment with some weight in the nose of your boat. Not a lot of weight though, maybe just like 75 lbs or so. The Centurion Carbon Pro comes with a small ballast tank on the passenger side that can be filled with just the right amount of water to balance the boat against the weight of the driver. The only negative to a little weight in the front is that it causes the boat to ride a bit more down in the water so it displaces more. Everything is a trade off though, you know?

Here's another place to look. The guy in your video (that you posted on iBoats) https://www.skiboatpartsonline.com/index.php?route=product/category&path=90_103

Covers - Here's 3 options: 1. Go to http://www.skiboatcovers.com/ and work with them. They will get you something for sure. 2. Go to ebay and type in Centurion Boat Covers and see what pops up. You may have to determine the dimensions of you boat and then compare that to the dimensions of a newer boat to find one. For example: This one might work for you...price is right: https://www.ebay.com/itm/BLUE-BOAT-COVER-FOR-CENTURION-LAPOINT-TRU-TRAC-1994-1995/281978304614?hash=item41a7377866%3Ag%3A~00AAOSwLpdW84lr&_sacat=0&_nkw=centurion+boat+cover&_from=R40&rt=nc&_trksid=p2380057.m570.l1311.R1.TR1.TRC0.A0.H0.XCenturion+cover.TRS0 3. I needed a cover in a hurry, in fact I needed two covers. I needed a heavy duty tow-able type cover and a mooring cover. Towable has a series of straps that hold it down, this is what I put on the boat in the driveway to keep rain out. I don't actually tow with this cover on, for a number of reasons. Mooring cover has just an elastic band around the rim. This is what I put on the boat when it's at the slip, and in the dry stack. I purchased both at Bass Pro Shops. And, I just picked them off the shelf based on the dimensions of my boat. Both have worked better than average. So, I've been pleased with how they've worked based on what I paid. Hope this helps.

Maybe we can get an admin to edit the selections for that drop down and add Tru-Trac as a boat model.

I think unfortunately it's a limitation of the set up used here in this forum. The Tru-Trac predates the Falcon. If you go look at each model year on nadaguides.com you won't see the Falcon until 1988. And even then, apparently there were slight size difference between the Falcon Hull and the Tru-Trac X hull. Tru-Trac actually ran all the way up to IV. I know the nadaguides.com data is not 100% accurate, but it is our best resource to see what models were offered in what years. But, it's incomplete. Rhino - thanks for the wake garage suggestion. I'm always looking for another resource to tap into. one other modification that I have on my list...probably for the winter. I'd like to add these rub rail docking lights. I did drive my boat to the fireworks Wed night and had to trailer it in the dark. These lights would be a huge help. But, i'd use them probably 1 to 2 times per year. I do like the bling factor though too.

Welcome Austin! Glad you made it over here. Our little group sometimes gets lost among the giant surf boat threads, but we're here. The purpose is to share ideas and part finds and stuff like that. And post pics of awesome old boats. I saw a Ski Centurion on Cherokee lake this past weekend in Tn. I was 85% positive that it was a Centurion, but not 100%. They came into my cousin's cove and went under the bridge to do some swimming. I almost idled over to get a closer look at the boat and talk to the owner, but I didn't. I happened to be pulling my nephew on a knee board when they idled out from under the bridge...that's when I saw that it was a Ski Centurion. I think it was a DD, but it could've been a V-Drive. Oh well.

Wow. That's a nice looking barefoot. Those have a cult following too. Go over to ballofspray.com and do a search for outboard ski boats and you'll find a few guys with barefoot centurions in their history.

Glove box: your boat uses the same glove box cover as my boat (1993) somewhere in the 1995 range the glove box lid changed shapes. I was able to purchase a replacement for my boat from Great Lakes Skipper, but I don't see that they have on listed on their website as of right now. You can keep checking there and/or call them to be sure. If you can't find the stock cover you're going to have to get creative and start shopping for lids that are the dimensions of the original. Upgrading your 351 - you can do a lot of research on this one. Most will: switch to electronic ignition, change the heads, change the cam, etc. I'll put a link below, but you can search for 351 upgrades on both the Mastercraft Teamtalk site and correctcraftfans.com. Lots of guys have documented their results there. 351 upgrade 541 - the new ACME 541 prop runs great on my boat. I really like it. We've skied it a bunch this week and there's a definite performance increase from the original OJ 13 x 13 3 blade. The boat comes out of the hole strong and smooth and gets on plane in a hurry. From there you're up to skiing speeds 34 - 36 in just a few seconds. I didn't put a watch on it, but my cousin who's a very strong skier gave it positive marks.