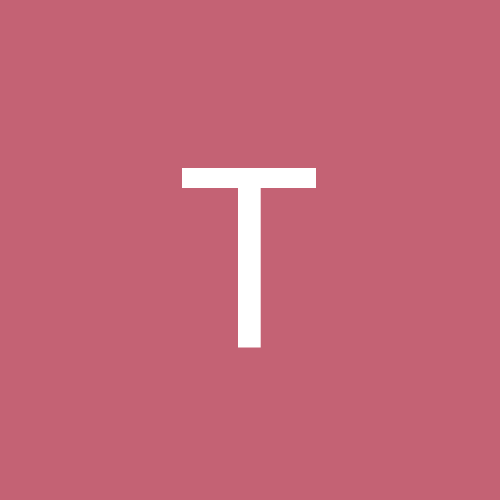 Content count

32

Joined

Last visited

Days Won

1
Community Reputation
4
Neutral
About Timr71

That looks great! Nice work!

It should be a 1 inch shaft for diameter and I believe that goes with 1/4" stuffing. I just bought some about a year ago. I think I have some left, but I'm pretty sure it's not labeled. I just called a local dealer (Supra) and told the parts guy I needed stuffing for a 1 inch shaft and he said, I have what you need. I went there and picked it up.

We talked about this in the "Older Centurion" thread. Do you have a Tru-Trac or a Falcon? If yes, post a pic or multiple pics of it here. Have a good work around or modification, post it here. Questions? Post them here. I have some old brochures, I'll post them up this evening. Here's a pic of my 1993 open bow Falcon.

I was thinking about starting a thread for Tru Tracs & Falcons. We could load it up with pictures, manuals, work arounds, etc. Sound like a good idea?

please post some pics so we can see what you've got. Thanks!

1993 Falcon Open Bow. I've skied a number of sets behind an 88 Tru Trac II

Wow! That looks fantastic...nice job! enjoy.

Here's another place for you to check out: Top Performance Marine 865-257-9084 https://www.facebook.com/TopPerformanceMarine/?ref=br_rs

Here's some more information for you. The German guy that I posted about was recommended by Skier's Marine. He apparently does repair work for them on Mastercrafts and the other brands they sell. Paul Zimmerman - I'm not sure how much work he is doing now. I talked to him in 2015 about completely redoing the interior of my Falcon. He seemed like a nice enough guy and was (as I said) recommended by a couple of friends. But, 2015 is a long time ago. Another guy who I talked to and was recommended was Gary Hardy. His number is: 256-749-3558. He works with on site boat car. www.onsiteboatcare.com I know that they are still in business because I saw their van at my marina last week. Where do you boat and / or keep your boat? I haven't had the pleasure of meeting any Centurion owners in our area. I hope this helps some. You've probably heard about Viper Customs in Northeast Tennessee. It's just that if you google them and read some of the message board posts about them, you'll find some people who haven't been pleased with the quality of the work, recently. A lot of boats are made in northeast Tennessee and there's a bunch of people who have left Mastercraft or Skier's Choice and open their own shop. I can ask some more of my family members. They all live in the greater Knoxville area. That how I found out about Shanne @ Boat Works.

So, who around here (Birmingham) have you considered? I do NOT have any experience with any of the local places. That said, there's a guy named Paul Zimmerman near Pell City. His work looks pretty good. I have some friends who have used him before but it was a way back in the past. And, I was just turned on to this German guy. http://www.germanupholstery.com/ You look at this place? Another friend with a Centurion in Memphis currently has his boat up with Boatworks, a guy named Shanne Coffman in Powell TN. 865-556-5516 You can find him on facebook at https://www.facebook.com/TheBoatWorks/

Is the mold for a Carbon Pro there?

post a pic...is it a large molded piece?

Then what about putting a spacer/sleeve on the back side to compensate for the missing piece? This will firm up the gauge in the hole.

You're probably going to have to make the replacement or have it made. That's what I did with my dashboard panel upgrades. Your options are going to be aluminum that's powdercoated, or some kind of plastic. Use the old panel as a template to create the new one.