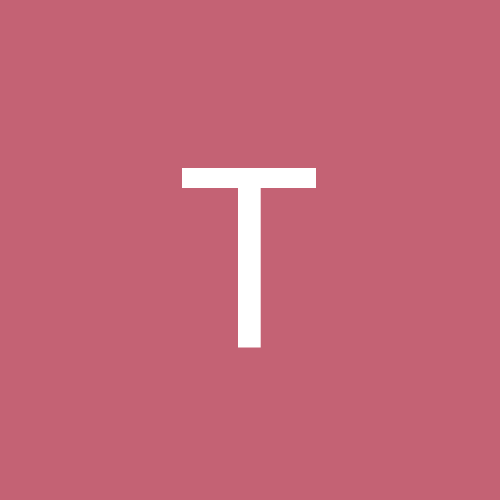 Content count

126

Joined

Last visited

Days Won

32
Community Reputation
24
Excellent
About Timr71

Here's a link to the boat buyer's guide from that year: WaterSki Boat Buyer's Guide from 2005. You can compare the Tornado with the T5. Looks like not the same hull.

You can try calling Ron at https://www.skiboatpartsonline.com/index.php If you have pictures of your existing steering helm, he can probably help you figure out what you need. Good luck!

7K sounds reasonable. If this is the boat that you want...get it as cheap as you can. My cousin, Uncle and I did a full restoration on an 88 Falcon a couple of years ago. It's a nice boat. Good luck.

Well, I don't know when I became "that guy" but I'm going to give you "that guy" response. I'm active on a number of boat forums and there's always someone who points out these items. First though, are you looking for a boat that is ready to go to the lake or looking for a project...or something in between? Understand this: it's a 30 year old boat that you're looking at. I would think that you need to try to uncover as much as you can about the boat's history and it's care. Because of these two things: 1. The boats stringer structure and floor contains wood and 2. poorly maintained engine could be a bundle of issues. Let's talk about that wood first. There's wood in the stringers, floor, and transom. All of it was encapsulated in fiberglass. And that fiberglass probably held water at bay for maybe up to 20 years. A lot if it depends on how the boat was cared for. If it has spent its entire time in someone's garage then it's possible that none of those areas contain rot. If it's been left outside, un-covered, it's likely that some if not all three of those areas are rotting. That would also mean that the boat contains wet flotation foam. When you look at the boat, look for any sings of rot and water damage in the bilge and feel the floor for soft spots. Also put a wrench on the engine mount bolts, if they're tight, it's probable that there's dry wood in the stringers, if they spin with little to no resistance, they're probably rotten. Google: tournament ski boat stringer replacement and read some stringer threads over on correccraftfan.com. Are you wanting to tackle a full stringer replacement restoration? The engine stuff is a bit easier. Just try to determine if it's been winterized properly. Look for signs that water was left in it during the winter and therefore things including the block could be cracked. Obviously, run the engine, drive the boat if you can. Wear items are less problematic. Good luck! Post pics. Do as much research as you can. -Tim

Great looking boat! And welcome to the group here. I don't have a definite answer to your question. Your prop shaft is probably a 1 inch diameter and that'll take 1/4 stuffing. I've had the rudder out of my boat within the last couple of years, but I don't recall it's diameter. Seems like it's a little be more than 1 inch. You'll just have to tear into it and see what you find. Check out skidim.com for graphite based cord stuffing that can be run at virtually drip-less pressure.

Wood Floor...interesting. Composite Stringers and wood back floor? I guess that's a possibility. Email to Centurion - good luck with that. I never heard back from them when I tried that route. Air Warrior - was a package that included, trim, graphics and ballast, not a totally different model from the elite bowrider DD.

Hi, Here's the proof you are looking for. In the boat buyer's guide from Waterski Magazine for the 1998 model year, You'll see that the 1998 Elite Bowrider uses an all composite construction. See page 157. It's safe to assume that everything newer than that also uses the same construction process. So, you should be good to go. https://books.google.com/books?id=oic2AQAAMAAJ&lpg=PA1&pg=PA155#v=onepage&q&f=false

It just turns out that I was recently looking at the Boat Buyer's Guide for 1998. I've been skiing behind a 1998 Supra at the ski club so I wanted to read up on it. Take a look here on page 157. https://books.google.com/books?id=oic2AQAAMAAJ&lpg=PA1&pg=PA155#v=onepage&q&f=false

Are you planning to chronicle your rebuild here on centurioncrew.com ? Or somewhere else? or not at all? My Falcon restoration thread was over on iboats. Check it out: https://forums.iboats.com/forum/boat-repair-and-restoration/boat-restoration-building-and-hull-repair/10391486-1993-ski-centurion-restoration

Will you have to re-power, or just rebuild the engine? My Falcon is a 1993, and it came with a Ford/Indmar 351...it too was toast. My cousin's 1996 Falcon donated it's low hour Mercruiser GM 350. So I now have a GM engine sitting where a Ford once was. It can be done pretty easily. How's the floor and stringers in your project boat?

Sorry, I just noticed the 1990 model year tag. Definitely a 351. probably the only powertrain available that year.

bump for Robson83 - new Falcon owner

That's a beauty for sure. Look on the stern / transom and grab the last 2 digits from the HIN #. That'll give you (us) the year. More than likely...almost positively, it's a 351. You can look here on NADA and see that all of the 1992 inboards have the same HP and they were all 351s. https://www.nadaguides.com/Boats/1992/Centurion-Boats I'm going to bump the Falcon Thread in this forum. You can ask questions in that thread of other owners with similar type boats as yours. Welcome! Post more pics!!!!

More potential information here, in this thread. Including guys who have mid 80s Tru Tracs. If that's what this boat is, they could probably help with a true prop shaft measurement. Also here's a link to WaterSki magazine, but this is the oldest one we could find. it's for 1987. https://books.google.com/books?id=8B02AQAAMAAJ&lpg=PA6&dq=1987 Water Ski boat buyers guide&pg=RA1-PA47#v=onepage&q=1987 Water Ski boat buyers guide&f=false

The last two digits of the HIN number will tell you the year that the boat was manufactured. If your boat is actually a 1985 model, you should be able to determine what model it is by matching it up to the model specs located here on the NADA website. https://www.nadaguides.com/Boats/1985/Centurion-Boats Is it really a V-Drive? as opposed to a direct drive? a DD is a true inboard boat where the engine is pretty much in the center of the boat. Ski Centurion was one of the first to make a V-Drive, but they were pretty rare back then. V-Drives didn't become all the rage until way later in the late 90s about a decade after your boat. Post up some pictures and we can determine what it is. If it's a Tru Trac or a Concourse - both tournament ski boats, we'll be able to figure the prop shaft thing out. plus prop shafts from other manufactures will fit up. If it's a V-Drive you're probably going to have to fill out the measurement worksheet for Marine Hardware and have them make you a new shaft. I hope this helps.