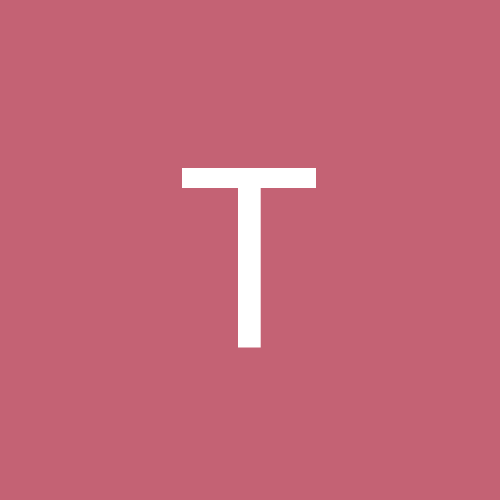 Content count

94

Joined

Last visited

Days Won

26
Community Reputation
18
Good
About Timr71

I sent you some emails with the engine manual, the Morse control manual and the brochure. You're on the right track for sure with the carb and cleaning/replacing all inline fuel filters. Hopefully, all old gas has been siphoned from the tank and replaced with fresh. The bowls in the carb need to be drained and cleaned. The tube behind the dash is a protector for the rack and pinion steering, and yes it should be greased. But, I'm not really an expert on that. You'll need to seek out some better guidance on repair and maintenance of that item. Same of the steering tilt. The good news is that all that you have can be made to work as good as new. Good luck! Keep updating us. More pictures!

That's the same engine that's in my boat. And, I have the manual for it in a PDF. Let me see if I can attach it here. If not, I'll email it to you. The file is too big to attach to this post. Either post an email address in this thread. Or send me a PM with your email address and I'll get it to you. No problem.

We would need to see a picture of your engine to confirm for sure. But, it sounds like your engine is a GM 350. Is it a Mercruiser? Earlier ski centurions were pretty much powered by Ford 351s, but in the 95/96 range they started going with the GM based 350. It's not too hard to tell them apart. If the distributor is at the back of the engine, towards the transom, it's a GM, if the distributor is at the front of the engine, towards the bow, it's a Ford. Here's a decent video of a guy taking apart a Holley 4160, but this is from a car. Your boat has a marine version of the 4160 (probably) so it should be very similar, but there are some details that specifically make it a marine carb and not an auto carb. You must preserve these marine details for your safety. Carb Cleaning A couple of thoughts on your carb. 1. There's a carb guru. His name is Peter Biever and he's on Facebook. He'll do a rebuild of your carb and walk you through all of the re-installation details. Here's his link: Peter Biever If you prefer to tackle the carb issue yourself, I'd post your questions over on iboats.com Navigate to the appropriate engine sub-forum and post your questions. There's a bunch of gurus over there and many of them have taken junk and turned them back into real boats.

Infinity Surf has given you a lot of great guidance. For your steering issues, here's a couple of videos that will help. Also, if/when you call Ski Boat parts online you can talk directly to Ron...the guy in the videos. Good luck! Measuring your steering cable More Steering Cable Help

marine hardware .com should be able to help you out. Catalog

Those look great! That'll do the job for sure. It was going to be nearly impossible to find the replacements unless you happen across a salvage yard that has an old Falcon in it. Nice work!

The guys over at correctcraftfans.com swear that this is the dash mounted mirror that came on that vintage ski nautiques. The problem is you probably need the brackets too. I'd just call that company and tell them what you are looking for to see if they have brackets to go with it. Good luck. Replacement Mirror

I sent the email on Feb 4. I just looked, it's in my sent items. It appears to have gone through with now issues. Might it be in your spam folder?

94 Cent - sharp looking boat. Welcome!

That is correct. In 1992, it appears that Ski Centurion only sent the Tru Trac III for certification. Reading the list and years, there seems to be a pattern where they only submitted one model for certification. However, my limited memory of those models years from way back includes seething them make claims for various models like, "Official towboat of the US Open" etc. Some of the boats also had a sticker on them that stated AWSA approved tow boat. And, it's possible that they claimed that even in years that they didn't submit it for certification. Meaning that in 1990, they claimed the Falcon was approved because it was approved in 88-89. I don't know. Back then things were kind of fast and loose with regard to the manufacturer claims. I'm not saying that the AWSA was not strict with their certifications though. As you can see from reading the list though, there were way move tow boats than just MC, Nautique, and Malibu. I'll email you the PDF files when I'm back at my WFH desk. I'm in the office now, and those files are on an old jump drive. Is it a nice looking Tru Trac III? Is it in good shape? You have any pictures?

I have a PDF of a Ski Centurion brochure from I think the 1994 model year. If you post an email address here, I'll email you those files. I think I can clear this up for you with the text from the marketing materials. 1. The Tru Trac 1, 2, 3, 4 and La Point were intended to be THE 3 event tournament ski boat. However, the Falcon was also certified by the AWSA as a tournament approved tow boat. 2. The articulating front fin is called C.A.T.S that stands for Centurion Articulating Tracking System. The option sheet in the brochure that I have indicates that CATS was an option on all models of boats. My cousin has a 1996 Ski Centurion Falcon Sport that he ordered new (way back in the day) and his boat does have the CATS. But it's not as simple as saying, "All Tru Tracs have the CATS" or "All Falcons" Etc. 3. The Falcon Model was intended as a tournament quality tow boat that was slightly more family friendly. Here's the text from the brochure: Bridging the gap between tournament level ski boats and run-of-the-mill runabouts is something the exceptional Falcon does very well...it's a serious ski boat intended for serious skiers with a mind on family boating enjoyment. To achieve this, the Falcon features extra cockpit space, abundant storage volume and a softer riding hull design that doesn't flinch at bumps, yet it still delivers all the tracking stability, power and excellent wake characteristics a genuine ski boat should possess. It's little wonder the Falcon is such a family favorite. 4. The Falcon XP - The XP is basically a budget minded accessories package. It's nothing more than a fixed order of a certain designated set of options. The goal was to make the XP "affordable" Here's the text: The Falcon XP and Falcon XP Bowrider are your opportunity to own and enjoy a genuine Ski Centurion at the most affordable price possible. The XPs have been strategically accessorized to bring you the essential features of a top quality ski boat with all of the performance and aesthetic appeal associated with Ski Centurion. I hope this helps.

According to the specs on the NADA website, the Tru Trac III is a foot shorter and 200 lbs lighter than the Falcon XP. The engine options should be the same. NADA 1992 Centurion Boats

That's a great looking boat! Congrats!

Some of the answers to your questions are located in this thread. (attached) Falcon Thread Some stuff is going to be really hard to find. Post a pic of your dash and maybe we can come up with some replacement ideas. I made dash plates for my boat during my restoration. In fact, I fixed just about everything on your list. Good luck!

See if this helps: Starter Motor Rotation looks like it's based on location and orientation of the starter motor itself.