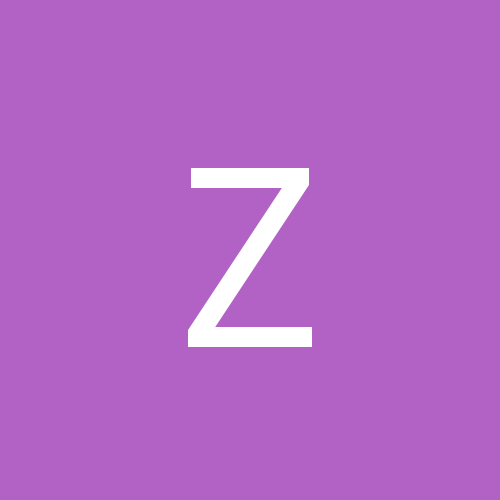 Content count

33

Joined

Last visited
Community Reputation
0
Neutral
About Zig04

Rank

Fresh Fish


Birthday

02/08/1980
I've been looking at the couple types of systems. NSS design and the GoSurfAssist system. I'm the fabricator of the family with the brother being the engineer. So it shouldn't to hard, except drilling holes on the boat. Trying to figure out which system to go with. The contraption with be mounted on an 08 Typhoon. I'm sure some of you guys have surfed behind both.

Thanks for all the advice guys. I picked up 3 pair of Exile inboat speaker and I'm going to mount a pair in the bow. Have to recoupe and slow down on the spending since we just picked up and AMAZING lake house at an auction. Closing tomorrow afternoon. So a good house warming gift from the crew would be a couple of amps I'll keep on learning on the amps and do some research on the ones you guys have mentioned. Thanks again

Thanks Wylie, how about the rest. Do I need to add another battery and perko switch? How about the wiring?

I'm very mechanical and can fabricate just about everything, but dumb as dirt when it comes to audio. I just purchased a pair of Exile sxt65's and probably going to replace the in boat and add a couple to the bow. I need help with amp or amps selection, I'm guessing I need 2. Wiring, and extra battery if needed? Thanks for helping the not so bright audiophile. Zig

I'm only seeing 1 board left for 2012. http://calmarinesports.com/wakesurf-1/clearance.html

I was glad it was in the shop. That would suck on the lake. I was using a homemade fake-a-lake when mine happened, but it was also 5 years old just a few hours. My idler/ tensioner uses I believe a 5/8 wrench and a smaller for the outer stud. Wouldn't need to much muscle to get it tight.

I tried one that I found on here and it was SHORT! So 2 more trips to Napa and I found one that's tough to get on and puts the tensioner about in the middle. Napa - 060875

Getting it ready for the seasons this week, so I had it fired up in the shop. Everything was looking good until water stopped coming out of the exhaust. I knew I needed to replace it. It wasn't to bad except I'm about 6'9" s the squeeze is a little tight. Also changed filters and the belt. Went with a Napa on the belt. All this was on a 2008 Typhoon C4 with Black Scorpion 330 with 70hours.

I just found a better pic of the NSS system. It slides back into the mount when not used. The idea is in the works.

Just watching the video, it doesn't seem that hard to build. A couple actuators or pneumatic cylinders and bend the plates out of aluminium or stainless, figure out the mounting and a switch to flop sides. I wonder how much pressure or push the cylinders would need? I think I might try this.

It's on an 08 Typhoon, when did they change them over to the dripless system. I'll probably shove the wife in the locker, she's a helluva lot smaller than me. I'll try the grease this weekend.

I noticed that my bilge was kicking on the other day more than once a trip. I shut everythig off and was listening to some water trickling in. Found that it is comng from the shaft seal. Not just a drip or 2, ore like a steady pee stream. I'm going to grease it up this weekend and see if that fixs it for awhile. Is this going to turn into a complete disaster soon? Should I go ahead and order the PSS unit and get ready to change it?

10-4 I like either, my boat is at Greers right now. I take it up to Norfork about twice a year. You keep it at Norfork?

That's what I was looking for. I remember seeing it a few months ago. Thanks BigCat

Should I piggyback off the stock pump or get another to fill? I was thinking the enzo sac would be the best bet.