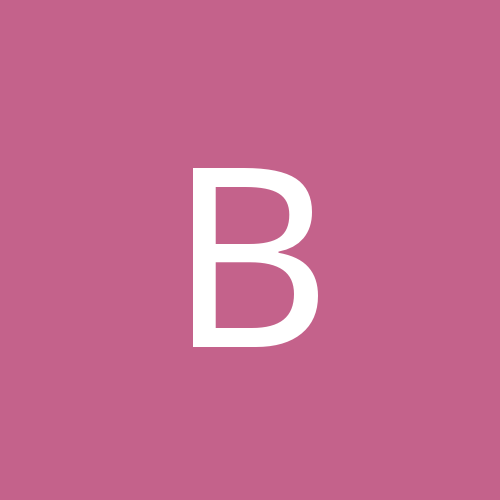 Content count

27

Joined

Last visited
Community Reputation
5
Neutral
About byerman

I just had a flawless week on Lake Powell with my 2014 SV233.

2

After reading the suggestions here, I removed the batteries and called Fred's Marine in Layton. Centurion is relatively new to them but they are the dealer. Fred called Centurion and asked them about the problem. He explained to me that the screen has a different electrical supply than the screen. It made sense that the screen seemed to work but none of the accessories worked. He suggested that it could be a simple tripped breaker. It was not a tripped breaker but it seemed to be an electrical problem. I followed the wires from the batteries to the computer. I took the wires off of the breakers and all looked fine. When I put everything back together, the computer all of the accessories worked. I haven't taken it out yet but with the computer running the valves normally entering "trailer mode," I think that it will work on the lake. Thanks for all of the comments.

Sorry about the delay. I wanted to respond Incase it helps someone else—it was a cracked manifold. I replaced only the damaged side. All worked well afterwards.

Thanks, you are right. As mentioned in another post above, I think that I got the 1/1000 with more that the usual, expected issues. Really, Centurion should have done better. I think that they are doing well as a company and QC. After that event, I would get that Fi25. The wave was better than any other boat out there. The quality in the boat was good. Not quite as "refined" as a couple of the other high end boats but all small issues.

Thank you. I did disconnect the batteries to check them. After charging, one is 100% when tested and one maxes at 89%. As you thought, they were disconnected. My local dealer will check with Centurion for an update. Meanwhile I will try what you suggest. I appreciate your response and help. I will let you know. Glad to hear your boat has been so solid. I did spray my valves with a Teflon lube and then manually pulled them up and down. They were a bit stiff until the lube spread around. Currently, nothing cycles automatically. I like your suggestions.

thesasquatch: I love the new centurion boats. I went to Lake Oroville in CA for a wakesurf event In 10/18 hosted by Wake9. We were able to try out 6 new boats--a Centurion (Fi23), a Nautique 210 (I also know have ridden behind sister's g23), Malabu, Heyday, Mastercraft, Supra and more. They were all new within a year. They had all been optimized specifically for surfing. The Centurion killed them all for quality of the wave on both regular and goofy. There were pluses and minuses for all of the boats but no wave compared to the Centurion for me. The guy that hosts the event owns a Supra. This was not a Centurion sales event. 2014: Having said that, I bought an SV233 in 2014. It was set to be delivered in March but was not delivered until late June or early July (all of my registration stickers are July). I spent the first summer trying to get the Ramfill valves working. No luck. The local dealership was empathetic and worked with me but I only work 12 days/month, I love boating, and I only got 25 hours on the boat that first summer. 2015: Still having issues with valves. We moved to CA for 6 months and ran into a mechanic, Heath, in the Tahoe area. He has some connection to Fineline. He was AWESOME. He helped us through various small issues but valves never worked right. He helped us get lined up for a new set of valves (valve set #2). We had a prop problem--bent the prop shaft (our fault obviously). It took mechanics some time to realize that the "shake" I was describing was not just from a bent prop from a bent drive-shaft. More time out of the water. Not a Centurion problem. 2016: Moved back to Utah. The new set of valves was put in. The boat was out of the water for weeks while this was done. The local dealership did a great job. They look hefty and have been working great! We had some minor computer problems that made days on the lake a bit difficult but this was a good year for surfing after that. 2017: Our dealership lost their license to deal in Centurion. Another great dealership obtained the license. Went to lake Powell and found out the hard way that 2014 SV233 did not come with a filter on the water intake to cool the engine. It was optional. I evidently did not "opt-in." We sucked up fine wood debris. The impeller burned up and we were 4+ hours from the marina. We had a great trip on a houseboat, just not the surfing trip that we had planned. When we got home, we had the impeller changed and a filter retrofitted to the water intake. 2018: Boat was not running well. Went to the new dealer. Found out that our wood clogging the impeller last year caused the manifold to heat up and crack. Water was getting into the cylinders. Changed the manifold. Out of the water for a few weeks. What was left in the summer was great surfing. I was so happy that I finally had the boat that I wanted. 2019: The boat was winterized by the great local shop. It was in our heated garage. I took the boat out yesterday and the computer would not run the valves (ramfill), CATs fin, wakeplate, or front ballast pump. We have had great family times on the boat. There is not much that brings a family together better than this. Even with all of these problems, knowing what I know, I would likely buy a new Centurion if it were in the budget because the wake is unmatched and I think that they have better quality control now. BTW, filters on water intake are standard now. I do feel like my specific boat has been more trouble than it should have been. I wish that Fineline had intervened earlier with a replacement boat, loaner boat, or something. It is a brand that I want to like and do like but with a little reservation. I am planning to go to Powell in 2 weeks. If can get my computer issue fixed this year, it will be a good year for surfing.

Thanks InfinitySurf. I am hoping that is it.

2014 233 Enzo worked great before winter. Winterized and left in a garage. First trip today--no CATs fin movement, no wake plate movement, no valve movement. Valves show they are working on the screen but the CATs and the wake plate don't show any response on the screen. Radio intermittently working. Front ballast pump not working. The screen looks fine and responds to touch otherwise. Any ideas? Any help is appreciated. Thanks.

I have had the same question. I bought an SV233 in 2015. At that time, Ramfill was new and there were several problems with the valves. There were times I had to put my boat on the trailer with one of the ballasts full. I would drain the ballast when the boat was out of the water. My boat spent more time in a state of disrepair than it did in working condition. Finally, with my third set of valves, they consistently worked. They now continue to work flawlessly. It took 2 years. The next problem was that there was no water intake filter. Within a few hours on Lake Powell, there was so much fine debris clogging the intake that my impeller burned up many miles from the marina. The boating plans for the week were forced to change. I found out later that even though I stopped when the engine overheated, the manifold cracked. I have sense added a water intake filter. I was told that the year I bought my boat, the intake filter was "optional." It is never "optional" to have a filter here and it is now included standard on Centurions. My boat is quite reliable NOW and we love it. It only has 120 hours after 3 years. If I the boat had been working, I would guess that I would have 2.5X the hours on it (still very low for some of you). I was hesitant to plan big trips because it was initially so temperamental. Because of some flaws in the original boat, my older kids (now leaving home) have missed out. We have really come to love surfing now that the boat is working. I took out an RI237 at the wake surfing championships in Utah this weekend. They are pricey but they are AMAZING. Do I risk upgrading? There are several times during my first 2 years of owning the SV233 that I wished I could simply give it back for a refund of 1/2 the purchase price.

Hey Crew, 2014 SV233. There is water in my Starboard (driver's side) cylinders. None in the port. Clean lake water. About 1/2 cup total. No coolant. Oil is clear. No water in oil. Oil level is not rising. No water in Port side. There were no issues prior to the winter. I had the boat "winterized" and "de-winterized." When I let the cylinders dry, the boat runs well until I stop. When I stop, I don't turn off the engine (to assure there is exhaust and no opportunity for water to back-flow). I did have one issue last year with overheating. My boat did not come with a freshwater strainer. Debris from the lake destroyed my impeller and the boat overheated. After the impeller was repaired, the boat worked well the rest of the summer. I am getting codes 1325 and 1326 FMI 31. My dealer lost their license and the dealership when to another local dealer. Both shops are great but I am the only one that "owns" the problem. Any ideas? Blake

Installed Rev 10's at the 10 and 2 position on the tower. DX-4 amp. 10 inch sub in the compartment below the receiver. It sounds great! I have not taken it on the water yet. Thanks for the suggestions.

I am looking to upgrade my sound. When I bought the boat, I wasn't too concerned. I bought the stock stereo etc. Now the kids want some tunes while they surf. There are no dedicated marine audio centers but a few RV audio centers that dabble in marine here in Northern Utah. I wouldn't mind doing it myself or getting help from a car audio place. My dealer no longer carries Centurion. Centurion dealer 1.5 hours away has a great reputation but has not communicated well on the few repairs they have done. They have done a nice job but there seems to be wall that stops communication between the front end and the service center (maybe unfair criticism on my part). My data: 2014 Centurion SV233, Gladiator Tower, stock Clarion M303 stereo (usb and bluetooth work well), 4-stock speakers (possibly 6 inch?) Questions: 1. Can an amp simply be plugged into the back of my stereo, mounted, and then run to new tower speakers? What Amp? Where would the power come from? Would my stock speakers still run off of the stereo. 2. People are raving about "Rev 10's" on this site. The videos and comments are fantastic. They look HUGE. They seem so wide. I was hoping to have some that are a bit less physically intrusive (more head room). How would a pair of Rev-8's be on underside, laterally, on the gladiator tower? Would they fit on this mounting area? Would they have acceptable fidelity? Any other suggestions?

My 2014 SV233 pulled up debris from lake Powell and the impeller quit working. We pulled large amounts of small wood debris out of a heat transfer area on the lower starboard side of the engine. There is no pre-installed water filter on the boat! I had a local dealership change the impeller and put a filter in the intake hose where it is easy to clean. Shouldn't this filter have already been installed? If yours does not have it, consider installing one ASAP. Save your trip before it is ruined.

I found that it was as simple as choosing the lights under the dealer set up option.