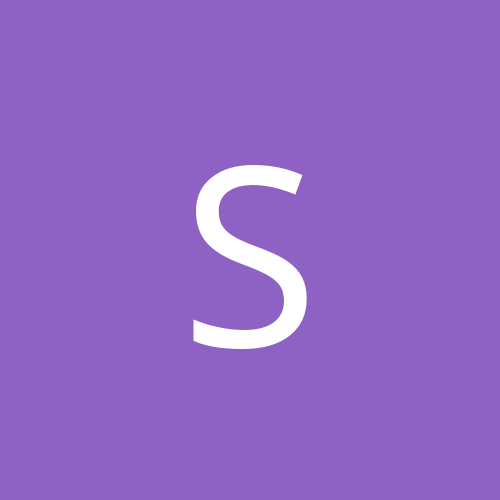 Content count

13

Joined

Last visited
Community Reputation
0
Neutral
About Surfndav

Rank

Fresh Fish


Birthday

07/13/1961
I have seen videos of people surfing without a pfd, almost always young guys. I think they get this from watching regular surfing. The reason regular surfers (in the ocean) don't wear pfd's is because they have to be able to get under water to duck dive the incoming surf. Other wise they could never get out to the line up. I think the non pfd wearing phenomena stems for this. It's better to be safe than trying to look cool.

Hey Islander, do you have a manual wake plate? If so how is it set up?

It looks like you've got it dialed in, that wake looks nice. I'll be getting some ballast for the front.

My board is a Liquid Force 5' I weigh 180. I am looking for a bigger board say a 6.0 egg, I'd like to find a used one but there aren't a lot of them here in Arizona or any that I've found so far. I may make a trip to San Diego some time this summer and they got a couple round there. I will bring my GPS next time out and see if the speedo is good. I don't have Perfect Pass. Thanks

I have been surfing around 9 and 10 mph, I've tried going faster, but it doesn't seem to help. I will move the wake plate up next time I'm out. I guess my worry is that with this weight in the boat the nose is high in the air and the back of the boat is very low. I already have 1600lb of ballast and people. if I put 400lb more I'll be at the weight limit. I was thinking I should put another sac up front. Thanks.

I am trying to get a good enough wake so that I can surf without a rope behind my 06 Elite V C4. Has anyone been able to get a good surf wake from this boat? Here's what I have so far. 250lb center ballast and a 750lb fatsac for the rear locker. Last weekend I went to lake Powell I had my Wife 150lb (please don't tell her I put that out on the internet), her step brother 300lb (big boy) and his girl friend 160 ish. So, wife in the driver seat, step bro sitting on the back of the boat, and his girl F in the left rear seat, Fatsac and center tank filled. I have the trim plate adjusted as low as I can get it, it doesn't seem to want to move much, about an inch is all I can get it to move (any advice about the manual plate would be welcome). Should I get some weight for the bow? If so how much. I want to make sure I can get a good wake before I go through the expense of having it plumbed. Any advice would be welcome. See pic I think the wave is a bit better than the picture makes it look, but it needs to be bigger still. The pic where I'm not holding the rope, I was able to let go for about 15 sec. I lived in San Diego for 20+ years and 10 of those I surfed in the ocean, a lot. So I think I know how to surf, just not on this wave. That being said it's a blast to do it even with the rope but if it's doable I want a bigger wave so I can let go.

I also surfed for the first time last Sunday. I have one 440 sac in the port locker and three people in the boat and the 250lb center ballast. I have ordered a Fly High 750lb and I will be adding more as time goes on with the goal of getting about 2300lb total and having it all plumbed. In the picture I'm going a little fast, we slowed down a bit after this picture was taken and the wake got just a bit better.

I just bought an 06 Elite V C4, I've taken it out twice now. The dealer loaned me a 440lb Straight Line bag and pump, so I tried surfing and I know I'm going to need more, oh yeah I have the factory center ballast. I went ahead and bought the Fly High 750 and the Tsunami pump, only one for now (it has not arrived yet). My question is, will this 750 bag + my center ballast be enough to get me surfing? My future plan is to get another 750 for the other side and also the 800 under the front seat, and then have it all plumbed at a later date, like after this summer. Does this sound like a good plan?

Looks like the motor is in the front. I wonder how that would handle?

I'm good with what ever works best, but I don't know what the Enzo style sac are. Where can I find out more info on them. Thanks

for some reason I keep posting in the wrong thread, so I hope this is the "lets see your rides" thread. I am now the proud owner of an 06 Elite V C4, just picked it up Saturday. This boat was never sold and I bought it as new for 30K, it has 4.5 hours on it after the firs ride. I think I'm going to like this. Now I need to figure out the best way to tweak the wake for surfing. I'm looking at this package for ballast. Let me know if you guys think this is a good way to start? Link below. I hope the picture loaded. Link to Ballast system

I keep posting in the wrong thread.

I did not mean to poat here, sorry I'm new.