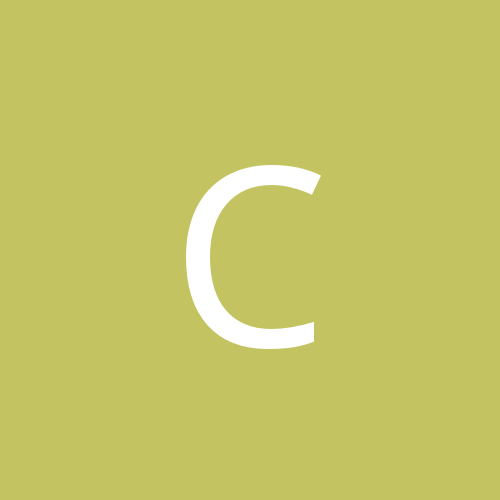 Content count

8

Joined

Last visited
Community Reputation
1
Neutral
About Chuckw

So, went out to my 2009 sv240 this morning (on a buoy), and the swim platform was missing. Found it a hundred yards down the beach with the brackets still attached. The holes in the brackets that the pins go through are all stretched out and the pins were broken-off. Not sure if I can fix the brackets . . . it will take cutting off the old tabs where the holes are and welding on new tabs with the holes in the exact right location. Anyone know where I can get new stainless brackets like those posted above, and how much they cost??? Stainless definitely seems like the way to go. Given the afternoon pounding my boat takes on Lake Tahoe, it's either stainless or something like Sporty's adjustable height brackets.

Hate to revive this thread from the dead, but Sporty's mod sounds like the perfect solution to the problem that I'm having. I live on Lake Tahoe, where the water can go from flat to 4-foot waves in about 20 minutes. Previous years I have trailered my boat; so I haven't had any problems. But with the water level very low due to our drought, the closest ramp is about a 30 minute drive away - and crowded to boot. So, this summer I've kept my boat on a buoy. When the water comes-up the pounding puts a lot of stress on the swimgrid. As a result, last week my brackets broke and I found my platform on a beach 500 yards down-wind. Turns out that this exact same thing happened to a friend's WakeSetter last year. It seems like raising the platform whenever the boat is buoyed is the perfect answer to the problem. Sporty, I know that you were trying to solve a completely different problem, but do you (or anyone else) have any insight into applying your mod to our problem???

Thanks for all of the feedback. I went with a cranking battery and a deep-cycle. I wish that I could've gone with a Group-29 (or 27) deep-cycle, but couldn't get it to fit in the compartment without undertaking a bigger projected than I wanted. Cdifranco, I was using my switch wrong as well . . . that's what triggered my original post. Glad it helped the both of us.

My boat is a 2009 Enzo 240SV that I purchased two years ago. I have a Blue Sea switched (off/on/combined) two battery system wired into a voltage sensitive relay. My system also has two Battery Tender rechargers. Both of the batteries are Exide Nautilus starting batteries (XXHD-M-24). Neither battery will hold a charge; so, I'm looking at replacing them. Our typical usage is a couple of hours of riding, followed by an hour or so of floating listening to music, followed by another couple of hours of riding. My sound system has two amps, can't remember how big. Given my set-up, do I need to go with identical batteries, or am I free to go with the starting/deep cycle set-up? If I can go either way, should I get a starting battery and a deep cycle battery given my usage, or just two dual-purpose? Any reason not to go with Interstate? I might just get two "marine" 24s from Costco, which, I believe, are actually Interstate dual purpose batteries. How many MCAs do I need to crank the engine? Also, what's the best way to use the battery switch? Do I just leave it on the 'on' setting unless the starting battery needs some assistance cranking? Thanks in advance for your wisdom!

I've got the same question. Been looking at the lakewakes grom. Anyone have any feedback on that board? 11 year old son at 90# and an 8 yo daughter at 55#.

Shell was able to confirm the story. The boat was almost a one-off, built in 2006 for Rick Lee's personal R&D efforts. Hull is identical to the 2007.

Thanks for the good advice. I'm putting it into action right now.

I'm new to this forum, and I'm hoping that it is the right place to turn given the strange situation that I'm now in. I had a handshake deal to buy an Enzo Sv240 with a unique past. The seller had told me that the boat was a 2008, and I had no reason to question it. He also said that the boat had originally been built by Centurion so that the company could test out a prototype diesel engine, but that the engine had been swapped-out by Centurion at the end of the one year trial for a 6.2 Black Scorpion engine. He then got the boat from Centurion (he said got it because he is friends with some high-ups at Centurion), and has been using it ever since. The boat has many options, including premium factory stereo, SideSwipe, heater, Bennet trim-tab, 5 ballast tanks, etc. It also has some unique factory-installed options. For instance the flooring is 100% teak, and the speedo has a heads-up display. In the Fall of 2012 the seller took the boat to the Centurion manufacturing facility for maintenance, and everything on the boat currently appears to be in 100% working order. The agreed upon sales price for the boat was/is $48,000. This morning I went to the guys house to make the cash/boat exchange. As I was looking through his paperwork I noticed that the title indicated that the boat was a 2006. This was news to me, given that I didn't even think that Centurion made a 24' Enzo in 2006. The paperwork also showed that he took delivery of the boat in April 2007. When I pointed out these dates he said that the hull was laid/tested by Centurion during the Summer of 2006 with the diesel; so, technically the hull was a 2006, but that the hull didn't change from his boat to the 2008's. He also said that the gas motor that Centurion installed when the swapped-out the diesel was a 2007 model. That motor now has 400 hours on it. I guess my question for you guys is . . . what would you do? The $48k seemed like a good deal for a '24 2008. It's not as good a deal for a 2006, especially if Centurion really didn't make a 2006 for commercial distribution. Is it a good enough deal? How will this affect resale value in a few years? Anyone hear of any differences from this 2006 hull and the 2008 hull (for instance, will I be able to find fat sacks that fit in the storage compartments?)? I could really use some help from people who know what they are talking about, and that's why I came to this forum. Thanks in advance!