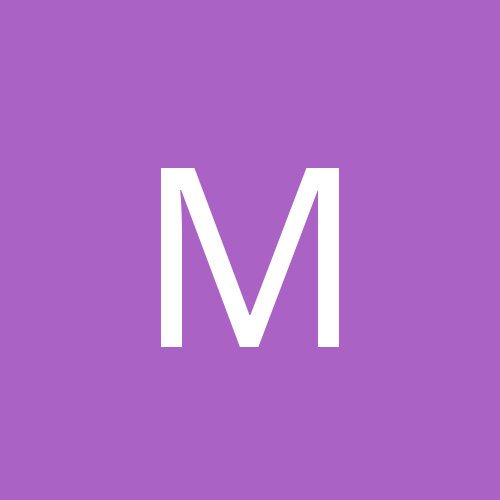 Content count

16

Joined

Last visited
Community Reputation
0
Neutral
About Mr. B

Wow, that sounds like a nightmare, I don't know anything about codes didn't see you send anything. Hopefully I never have that problem.....

Well, I did find voltage to the mid port bag, I switched the pump with the starboard side and it worked, so I must have a bad pump. This pump is to empty not to fill. My provision II I thought shows my bags on it as they are filling the graph goes to the top and when I empty the graph goes to the bottom and this is for every ballast I have at least what I can tell. I haven't learned it yet but supposedly I can program for particular surfers and it will automatically set the ballast and speed even a play list so I have been told. But will learn that later. I was just concerned that Ballast was reading empty when in actuality it was plum full. I wonder if they changed their system when I push any and all the ballast switches to fill the large pump in the engine compartment is running I can hear it loudly. Again, I see three of them, that state ballast pump. Now the little pump on the mid bags I guess is for emptying only. Again, bear with me I am a learning.

Okay, however, the dealer is 600 miles away, maybe I can find someone local that can look at it though.

Okay, looked in the engine compartment I see 3 large ballast pumps 1 on starboard side and 2 on port side. Seem to control Center ballast and bow ballast, the pumps did not come on when I hit to mid port or starboard. Now on my mid bags I do have a Johnson 1000 pump. Maybe this will help someone tell me what I have and need to do. Now the pumps on the mid bags don't seem to run when I turn the switch to fill or empty.

My 2012 Enzo 244 has the bow ballast bag, not sure when to even use this one. Pro Ballast Package, (Dual mide side bags, plus center ballast, quickfill ballast system) On the side by throttle I have 7 ballast switches, Rear port and starboard which I have not added bags. Plummed and ready I just have added bags yet. Center ballast, mid starboard, bow ballast, mid port. I have filled all the bags and emptied them with the switch's. Even the mid starboard I filled and emptied, but the mid port maybe filled I am not sure if it was already full or if I filled it, did not look at the bag prior. When I test drove the boat all bags were filled, not sure if it emptied. When I push empty I can see the water squirt out one of the several holes, except on the mid port where nothing is happening. The provision ii in dash shows when ballast are full or empty, now the mid port shows it was empty when it was full. Sorry bare with me I am learning.

Well then, I am not sure what I have on the ballast bag, there is a Johnson 1000 gph pump, my other ballast all fill and empty with a push of a switch to fill or empty. This one on the other hand is not emptying or reading on the dash provision II.

OOPS, sorry I didn't see my first post show up so I reposted.

Thanks again, for the help, my son was surfing this weekend and really enjoyed. Couple other questions. 1st being I haven't seen a mirror available for the tower, I sure miss my huge mirror I had of my monster tower on a runabout. Anyone seen any mirror that will mount to the gladiator tower? 2nd I noticed that one on my ballast quickfill was not emptied even though Provision 11 screen stated all were empty, I finally unscrewed hose on pump to drain, any ideas, I do not hear the pumping running, but again, not registering with provision 11. Ideas?

Well made it to the lake, with all the help I received my 12 year was surfing, Thanks again to everyone who helped with me getting ballast, speed setup. Now I miss my mirror I had on my monster tower on my runabout, are there any large mirrors available for the gladiator tower. Also one of my ballast would not empty thru the quick fill/empty even the provision II was not reading it, any ideas. Don't really want to take to shop if I can avoid it. Pump is definetly not running, was full I believe from when I test drove it 2 weekends ago.

Appreciate the help everyone.

My son is a good wakeboarder but he is wanting to surf at this point, when I test drove this boat, he does get right up on the surf board, but when he lets go of rope seemed to fall like it was not pushing him. So pretty sure I need to learn to get him a better wave to push him.

Sorry, looking for Surf info, speed, weight, reading options that came with my boat. I have Bow ballast bags, Lenco trim tab, Pro ballast package, (Dual mid side bags, plus center ballast, quick fill. Rear is plummed but no ballast. So if I need to order sac where would I get it, and why wouldn't it come with boat..

I guess his left foot forward so portside or reqular, at least wakeboarding he goes both ways but he always goes back to left foot forward.

Primarily boat set up is what I am looking for, my son is very aggressive in water sports so if I can get the wave right I know he can figure it out. Skiing since 3years young, jumping on wakeboard doning 180's even on a runabout, can't wait to pull him behind this boat. I am thinking he will be on port side but who knows.