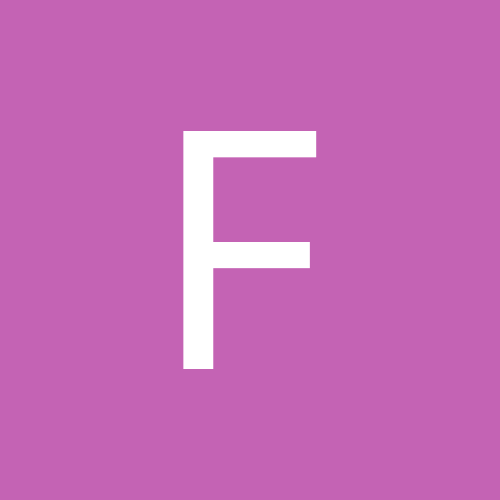 Content count

6

Joined

Last visited
Community Reputation
0
Neutral
About fastsoup

Ok so that's not too bad...and I'm sure the plate can be upgraded if need be. Thanks for all the guidance Troy. I'm going to take a look at the blue one this evening.

Oh...I thought the 2017 had the PCM 409. The 2017 is currently under a deal, and I would ideally like to pick up the 2016 for $85k. So $20k difference. Are the 2016 pumps manual? I did notice that...are those items extremely significant upgrades? If they are, then I can always wait...that 2016 came up yesterday.

I have yet to find a ZS Supreme for sale up here, and with the dollar exchange, that would push waaaay over budget for me. I agree with you on the Sanger...will move on from that boat. I did see a new listing yesterday on a 2016 238: https://www.facebook.com/marketplace/item/8107416379330167/ It does have the 5.7 & not the 6.0 - which from what I have read isn't a major game changer. It also looks like he's upgraded the ballast to 3k lbs. I don't mind adding bigger ballast/weight if need be down the road. I think this might be a great boat to get into for what I am looking forward to doing...your thoughts Troy?

So I guess with this info, me being a newbie, I don't want to mess with the older systems. I like the "flip a switch and make it happen". The Sanger has a video on YT demonstrating their wake...me not knowing a thing, how would you rate this wake? The Sanger and the Supreme 238 are relatively the same price where I am located. The sanger is about $10k less. If you could pick between either or, what would you buy? Thanks Troy

Thanks for that Troy. I think I agree with you on keeping with at least 23feet. So the Enzo is going to be the "old" system of doing things then? What is it that I want to look for with the newer boats that make for a quick & easy set up for surfing? I found this boat as well today but not too familiar with the brand and if it's any good....has the right motor tho: https://www.docksidemarine.com/inventory/certified-used-2018-sanger-v237-wakeboard-boat-sanmx229j718/ And also this boat, but I think it may be the "old" surf system you are talking about: https://www.docksidemarine.com/inventory/certified-used-2012-malibu-247-lsv-wakeboard-boat-mb2w5089k112/

Howdy, Very new to this boat world. Wife & were planning on getting a poonton to relax/chill out on the water. This past summer, we ended up getting onto a friend's MB23 and we're instantly hooked. I tried wake surfing for the first time and that's it...need a wake boat. The reason I have come here is because we have our eyes set on a 2017 238...loaded with the wake plates/ballast etc. My only concern is do we really need to spend that much money on a boat to surf, or can an older boat do the trick? I am not one to cut cost, but I also don't need the latest & greatest if the previous models can deliver what I am looking for. Is there a point where a boat is just too old for wake surfing? Is there a need for the newer tech or is it simply a "bonus" to have them. Here are the ones we have our eyes on... https://www.kijiji.ca/v-powerboat-motorboat/kelowna/2011-centurion-enzo-sv230/1628781978 https://www.facebook.com/marketplace/item/466232535441327/ https://www.extremeboatsports.com/Pre-owned-Inventory-2017-Supreme-Boats-Boat-S238-Extreme-Boat-Sports-12784062 Any help, guidance would be greatly appreciated...I am totally open to all suggestions.