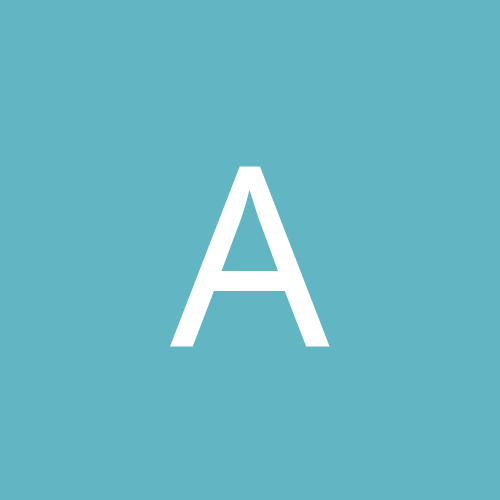 Content count

18

Joined

Last visited

Days Won

1
Community Reputation
1
Neutral
About Avy06

Watch a youtube video on these guys, they look legit… https://gabescustommarine.com/

ACME 537 New For Sale $375+shipping

BigCappt Thanks! The pumps are dedicated to 1 bag each, but with the 1200 gph speed and 1 1/8" hose I am @~6min fill/drain time and I am stoked with that! on my old avy it only had 3/4 hose and 800ghp pumps and they were slow...~15mins

Its been a long slow start to summer here giving me a good amount of time to get my boat dialed in. Steering Cable Had to replace my steering cable it was a pain to turn needed 2 hands don't know how the previous owner was ok with that... he thought that was normal! Thanks to this forum I found the right cable part # SEASTAR-SSCX15420 and ordered it from Marine Parts Source and it worked great. FYI When I pulled out the old one it was a 19' version. Boat now turns with one figure, now I have a harsh turn to STBD when I let go of the wheel so I will have to give rudder tuning a try! great post on this site about it! Ballast My Avy only had the factory center tank so I had my work cut out for me. I tackled the project of adding a rear setup, 2) 1100 wavemakers universal rear locker bags . I wanted it to come out like factory but better. I started by removing the sprinkler value from the system and ran the factory pump straight to the center tank. Next I added a new 1" through-hull across from the factory one with ball value and a tee. I attached 2 Attwood Tsunami 1200 fill pumps for 1) Port locker 1) Starboard locker and ran 1"1/8 house to fill each. Next I drilled 4 new holes on the side rails for the drain and vent lines, 2 on each side and connected 1"1/8 hose to 2 Attwood Tsunami 1200 drain pumps . (Ordered 40' of 1" 1/8 and used all but 2 feet!) Next I had to hook up the electrical. I traced and toned the factory wire harness. They wired the boat for rear ballast so that was nice. For reference (STBD Brown/Blue Ballast IN) (STBD Orange/blue Ballast OUT) (PORT Brown/white Ballast IN) (PORT Orange/White Ballast OUT) Next was to source the switches. Big shout out to JIM @ https://www.otrattw.net/ For help with the switches and engravings. While I had the wiring open I ran new line for future underwater lights. Perfect Pass Straight forward install and works great. Ordered directly from perfect pass they were great to deal with and it shipped fast! ACME Prop My boat came with a 537 prop which did not cut it with the new ballast @6k feet! I was only @2,200rpms at surf speed. Got a ACME 1619, pulls hard no hesitation at all. Now @3,200rpm and top speed @4,800 35mph on GPS. BTW removing the prop was PITA and I have done it before. This one was really stuck! The trick that worked for me this time was to tighten the puller as hard as I could using a crescent wrench and holding the prop with my hand. Then I took a propane touch and heated the hub, I properly spent 1-2min in-between each blade then turned the prop by hand and heated between the next set of blades. By the time I made it 3/4 of the way around it popped off!!! I am currently working with FAE on an exhaust and will update everyone after my install. Happy Surfing AVY06

Can you send me a pic? I need to do this too and it would be very helpful.

Sounds like it was over heating, mine is always 175-180temp even when surfing…

Mike. It should be located in the stern behind and under the black fiberglass Muffler. Mine is easiest to reach from the starboard side. If you have factory hard tanks, It's a bit more difficult to reach. Id check the fuse first under the dash before you go through the trouble of removing the pump. You're most likely have to cut the two wires to the pump and then re-crimp the wires to the new pump, remove the drain house and reconnect to the new pump.

Chris, I love the way your FAE turned out. I am in the process of ordering one right now,, just got my email order confirmation. It looks like you don't have any other support bars on the FAE with the way yours is mounted? I really like this look. I saw another thread Here that they removed the stock black muffler rings. Need to talk to FAE and see If I can copy this setup.

Chris how do you like the 1619? What's your rpm ~@11.2 surf speed and top speed? Also be good to know your Lake elevation. Thanks for your time!

What prop model did you get? Did you stick with the stock 13.5" or jump up to the 14"? I'm debating on a 14 inch but I don't want gelcoat burn…

Chris, did you do the muffle delete with your fae install? I'm waiting to pull the trigger on a fae but need to decided on Y or T?.? Also need to make a decision on delete muffler?