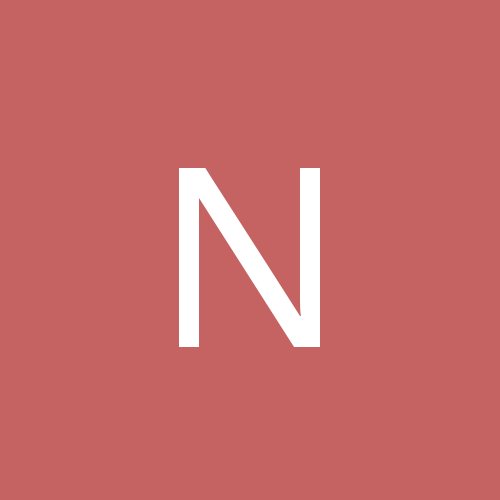 Content count

17

Joined

Last visited
Community Reputation
1
Neutral
About newtonabbie

I am going to start by giving you a baseline of where I am coming from. I help design vehicles and vehicle applications for my customers professionally (for over 20 years). I would also encourage you to talk to other experts, excluding folks that sell WDH's or have an interest in them being effective. That out is the way, first, WDH hitches do not actually change the towing capacity rating from the OEM of the vehicle. They are intended to make towing something heavy that may be within the tow capacity of the vehicle, but the tongue weight or hitch weight may or may nearly exceed the hitch rating or payload capacity of the vehicle. The WDH helps redistribute that weight so the vehicle can get back within it rating. The downside is WDH's put excess stress on the hitch of the vehicle and the trailer frame. They can also be more vulnerable to some types movements on the road (think bouncing/vertical hitch articulation). Think if it in a more practice sense, no commercial operations use them because the are a much higher risk factor for injury (hook up process), damage vehicle/trailer, or even drivability challenges. There is also the possible liability issues. If you exceed any of the OEMs original ratings you are exposed from a libel perspective. That includes towing capacity, payload capacity, GVWR, GCWR, and GAWR. All of which are likely being challenged with your current vehicle boat combination. Think of it another way. If you vehicle is rated to tow 6k (which does not increase with a WDH), that means that is how much the vehicle is designed to stop, turn, how much the engine/transmission are design to handle, what the suspension is designed handle. The list goes on. If you exceed those ratings even if you help the hitch weight you are still outside the capabilities of those other systems of functions. I know the message is not ideal for your situation, but I would not recommend a WDH as your solution. Unless of course as you say you empty the boat and tow it around dry at all times.

Thank you. Appreciate it. I am having trouble finding 1 1/8" locally. May have to order or else look at the platform depth when it comes out of storage to see if 1 1/4" will work. Worst case I can add a 1/8" lock washer.

Also, sorry, just saw my phone autocorrected your name to Tony instead of Troy. Not sure why. Sorry about that.

Tony, long time no talk. How did the laser hold up last season? What two part proxy did you use? Did you fill the entire drill hole with the epoxy and then let it squeeze out as the screws went in? Or just partially fill the holes?

I have a 2021 and although I have not have it in the water yet I have played around with it in the driveway. My plate moves more than 5 times (0-25% in 5% increments is how I understood what you said). Mine moves basically 20 times, moves every click of the trim lever. 5% each click, 0-100%.

Troy, thus end up holding up well all season? I assume, based on your description, that you bolted from the bottom up and did not go all the way through your platform? You used a screw vs. a bolt and nut combo? Did you check at the end of the season, had any come loose/sealing if the epoxy(love this idea)?

Riverguy, interesting on the pricing. That sounds pretty good. Not sure where you are at, I have asked for a price but have not heard back yet. I know for me the regular surf pipe was in the $1400-$1600 range. Not great, but not horrible. I assumed the silent stinger would be well about the $2000 mark. Have you had a negative experience with the exhaust on the ZS232 or Supreme family of boats?

Troy, I have to figure out how to resize the photos. Not sure I will be able to do that from my phone. I did speak with our local dealer and they are going to speak with Supreme and see if the silent stinger is available to retro on the Supreme (and what the cost would be). Will let you know. They are going to do some work on the boat already. I am having them add the back chip and ordered bow filler cushion. I may do the ladder like you did, but am going to put the boat in the water first and see how it goes. my next project is to figure out if I want to get the sail extension from sewlong (wife has to have shade).

Troy, nice to hear from you again! I ended up getting a 2021 ZS232 ?. just trying to understand if anyone has actual put this on. Have you noticed the exhaust being any issue on yours? The dealers are not shy about charging you for things, I imagine that silent stinger would be $3k-$5k installed….ouch

Anyone put a surf pipe on a ZS232? 2021? I understand they have to cut a hole through the stinger plate, has anyone seen a performance changed with that?

We keep going like this we might have to find a lake to boat on and have a beer once I actually find a boat! Hahaha. Thank you again, as always appreciate the feedback!

I have a thread already for a Supreme ZX232, as that is our primary target for a used boat. But we have had a deal fall through already and may have to look at a 2018 Fi23. They are a little more money than I want to spend, but….how do they compare wake wise. I know the easy answer is the Fi23 is way better, but is it? I know there are a ton of features I love on the boat (tech, fit finish, ram fill, ballast, etc). finally, in my brief search I can't see heaters listed on most I see….are heaters standard or optional on a 2018 Fi23? as always, thank you. I appreciate your feed back.

Anyone know what the hitch weight of the 19-21 zx232 is? My suv is rated well within the boat weight, but just checking? I have the new style expedition max with the hd tow package, so it's tkrated for 9k lbs. just wondering if my headlights are going to point at the sky! Hahaha

Thank you Troy. Was guessing there was some features like that. I could see the screen size, but it's hard to tell what capabilities you get with that. Appreciate it. Those sound like some nice features. We went and looked at a used 2020 and a new 22 here local (MN). But they are very high price here. I did see the one at boardco. It looks very nice and not a bad price, but my wife is demanding heaters if we go with the Supreme and theirs doesn't have them. I was asking about the years because we have identified a 19, 20, and 21 we like. Just trying to figure out if any one item or group of items are worth the cost gaps between the years. It looks to be about $10k per year. Seems like not many changes from 20 to 21. But it does seem like there is slightly more ballast each year. And a few other small things. But the 19 to 20 tech just seems like a big jump large. Thanks again.