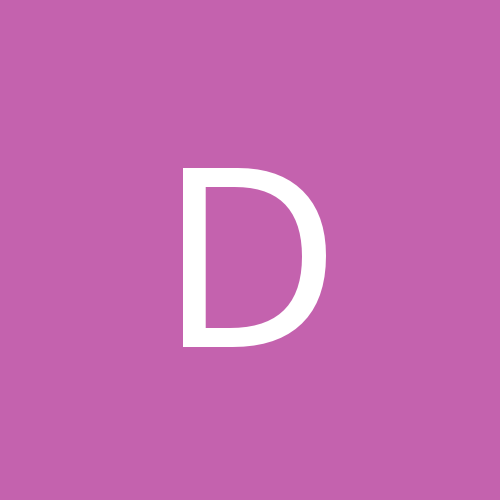 Content count

8

Joined

Last visited
Community Reputation
1
Neutral
About DMMontana

It looks like it's had a plate mounted in the past. I figured I could get a hinge and fab up an a plate.

Also if I can get a wave like that I'll be extremely happy. That's why I searched a few months to get an avalanche.

Should I be looking for a trim tab or Aplate? I've read about people running a trim tab with the switchblade. My hull has a recession in the transom that appears to be where a trim tab would be. I'm still contemplating pulling the switchblade and adding a lenco trim tab.

Ok Troy. I'm ordering new bags right now. I was going to try to get some custom sacs made but they're backordered for two months. I only have a week or two of weather left here so I'm just going with the jumbo sac and a tube for under the seats. Gonna put the corner under water.

Thanks for all the advice. The bags I have are a weird backwards L shape. Not like an Enzo bag. I loaded one in my truck and weighed it at a truck scale and it is 505lbs. The way it's shaped it would fit perfectly under the observer seat and then under the port side seats. If I run that bag there and then put an 1100 in the port locker it sounds like I'll be able to lean it over plenty. Plus the switchblade. Does this sound like a good set up? Also I will take those covers.

Thank you Troy. I was trying to use a wake shaper since I surf regular and my brother is goofy. I will try to get some larger bags. I have the side swipe so not sure if I can fit 1100 in each locker. I'm also contemplating selling the switchblade and switching to a trim tab. Thank you for the help.

Hello, Three weeks ago my wife and I purchased our first surf boat. It is a 2006 Centurion Avalanche C4. It is equipped with 500lb port and starboard bags, 250lb center tank, and the switchblade. I've been using a wake shaper as well. With boat evenly weighted (1250+switchblade) we are able to go ropeless but the pocket seems short. I have read all over the sites trying to figure it out. Many of the posters have said no weight in the bow of an avy. Some say yes to bow weight. I put 400lbs of hot flesh up front and it didn't seem to help. I've had the switchblade set at 1 through 7 with 4 seeming to be the best position. So essentially I have three questions that I can hopefully get sorted out. 1. With a switchblade does a wakeshaper help that much? 2. With the switchblade do I need more ballast in the port and starboard locker? 3. With switchblade do I need weight up front? This is my first post ever so I am sorry if I have messed something up. If these seem like redundant questions I am also sorry. I have read and searched every article I can find on here and WW and can not find many posts that include the switchblade and a wake shaper. Majority talk about listing the boat with a switchblade rather than even weight with a shaper. Thanks in advance for any information you have available.