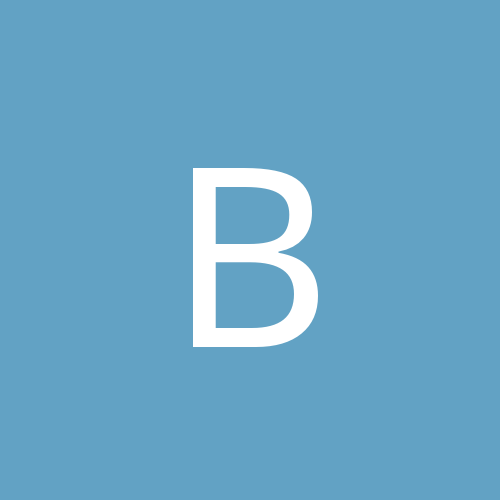 Content count

5

Joined

Last visited
Community Reputation
0
Neutral
About Bachto

I just did a complete Exile install, 2 sets of towers, all new interiors and rewired the whole boat over the past couple months. The Evo tower needs special mounts, Exile makes them and I think Wetsounds does too and they are brand specific usually. The mounts from Exile fit in the factory holes. I haven't seen any sort of universal option for mounting speakers. I had a similar situation where it had a "decent Wetsounds system in it when I bought it but it was wired so terribly. The bow speakers were run off the cheap Kenwood deck . This new set up is very loud and clear so I'm super happy with it. Here is my build list: Tower has 4 XM9s being run off 2 amps. One is a wetsounds SYN2 that was already in the boat. The other is the a XM30.2. So each tower speaker is being run at about 300w RMS. The interior has 6 SX65's which is being run on an SYN4 that came with the boat. the 2 pairs of main cabins are run in parallel at 100w RMS per speaker and the bow are being run on their own channel each at 125w RMS I then have a rockford mono 750w amp running a rockford sub that already came with the boat. I also added an equilizer which was worth every penny. I did a Kicker KMC2 head unit for the helm because it was cheaper and fit with the gauge style head unit placement that was already there and has a transom remote option. This is all being powered by 2 Duracell AGM group 29 batteries. Here is a picture of my set up for the tower, I can get some of the interior if you want later.

As far as I know there isn't any sort of meet up in the PNW for Centurion. Nautique does their "Regatta" every year which was in my home town (Richland WA) this year and it makes me want to do a Centurion meet up. Here is my proposal which I am open to feedback for: Second or 3rd weekend in July of 2022 at one of the following locations: Crescent bar, in Quincy WA. This is my personal choice as it's one of my all time favorite places to go with an awesome boating scene. Tricities, WA I actually live here and put it on here because of the access to lodging and our 300 days of sunshine average, and average summer temp of around 95 degrees. Lake Billy Chinook, in central Oregon. Awesome scenery though from my experience it's limited lodging (mostly camping though correct me if I'm wrong) but is about 45 minutes from Bend. anywhere else I am forgetting about? Who in the PNW would be open to something like this? If you are open to it where are you willing to travel to?

I would love to see what some people have done to add cup-holders or where they have added them in. The ones that are in the boat are flimsy and I have a few ideas on where I can add a few. Just wanted to see if someone has a more creative idea than me.

Mine also had perfect pass and the tower. the only thing it didn't have was any stock ballast although the stock tanks on those boats are only 250 pounds. You also have to take into consideration the condition of the boat. Mine needs some vinyl work but is not in terrible condition (i give it a 7/10 considering the age and it never being replaced) and the trailer needed some work. My NADA average book price was $19.5K.

I would say thats on the high side for sure, I just got my 2001 Elite V for 17K with 250 hours. Given I got mine for under book but I believe that boat should be worth something closer to 20K. This should be a great starter boat for wakeboarding and surfing though, just get some fatsacs for weight and you should be good.