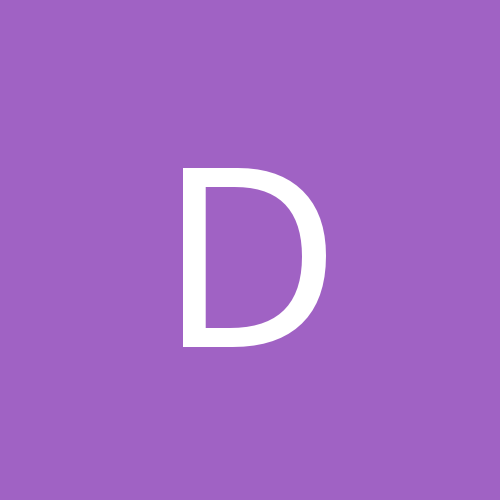 Content count

16

Joined

Last visited
Community Reputation
0
Neutral
About Dillyrev

Might as well sell it to me then lol, my boat is all goofys.

I had mine come on a few times this past weekend, after starting boat. Everything looked fine so I ran it.

One other thing of note, board holder I had on boat wouldn't hold anything more then 1" thick, picked up next off of amazon and through it on top on Bimini, made a great board holder. I will have this thing dialed in by summer end lol.

Yes I think I need a 800# also, neighbor has same boat and they only run a 800# on goofy side with no other ballast and a mission and free surf, but maybe me being 250 is hurting me some, I was going to take my beach surfboard next trip just to see if I could free ride. Still having a blast even on the rope, no one in boat wanted to go so I way over did it and was sore as hell on Monday lol.

Got my rig out this past weekend, new 1911 prop worked sweet, Nauticurl seemed to work decent, I ahd my boat listed 2-3 on goofy side so I don't think I was getting shaper deep enough. only had 2 people in boat, 275# mid, 675#goofy and 400# on port and wave was so-so.

I'm new to this scene and trying to learn whats best set up. I have the typhoon and had same issue with swell shaper. I just got a nauticurl to try along with a 1911 blade this weekend. I run 400 in rear locker and 675 in walk through compartment with a 250 in front and 250 mid. I through a 400 on rear floor didn't change anything. I guess I need more weight in rear put stock prop wouldn't allow me to anyways. I will stay on it until I dial it in and free surf.

So what would be the cost to install? I have a 2003 typhoon.

Where did you order it from.

Cool idea, I think I'm going to give it a try.

When you say hydraulic trim tab, are we talking the little plate in center rear of hull?

Picked up the one you mentioned bomoseen avy, and a couple 400 fatsac's also, give that a try and see how it works.

Mine will fill but wont empty, pump is running and sounds fine.

I got a 2003 typhoon, i was trying to look as why my belly tank won't empty and i noticed this thing i thought at first was a bilge pump, but it wasn't. Looks like like one with some type of safety pin mechanism going through it, what is this for?

Hello everyone, new to the boards and wakeboard world. Looking to purchase some bags for 2003 typhoon, anyone know the best size for engine compartment starboard walk through locker?

Just picked up my wakeboard boat 2003 centurion typhoon, first trip center ballast filled no problem, second trip out nothing. Neighbor brought 3-4 bags to try with a wave shaper, worked pretty good but seemed time consuming getting everything filled and emptied when done. Anyone do the wavemaker system ? thinking about trying it.