HangTyte Boat Cover Suspension Device
$49.95
HangTyte is the only patented boat cover suspension device. It eliminates the need for poles that have traditionally been used to tent boat covers from underneath. HangTyte can be installed direct from the factory or after market on any boat cover. The rope ratchet system can be looped over a boat's tower or any structure overhead. Once pulled tight, HangTyte keeps the cover tight, and the inside of the boat dry. It leaves no chance for water to pool on your cover or for mildew to damage the interior the boat.
 
The system is simple to install and use.

Install HangTyte to boat tower or overhead structure.

Pull cover over boat securing it where needed.

From a vantage point pull the ratchet rope until cover is at preferred taughtness.
 
Installing HangType on boat cover

---
About HangTyte Boat Cover Suspension Device
HangTyte is the only patented boat cover suspension device. It eliminates the need for poles that have traditionally been used to tent boat covers from underneath. HangTyte can be installed direct from the factory or after market on any boat cover. The rope ratchet system can be looped over a boat's tower or any structure overhead. Once pulled tight, HangTyte keeps the cover tight, and the inside of the boat dry. It leaves no chance for water to pool on your cover or for mildew to damage the interior the boat.
 
The system is simple to install and use.


Install HangTyte to boat tower or overhead structure.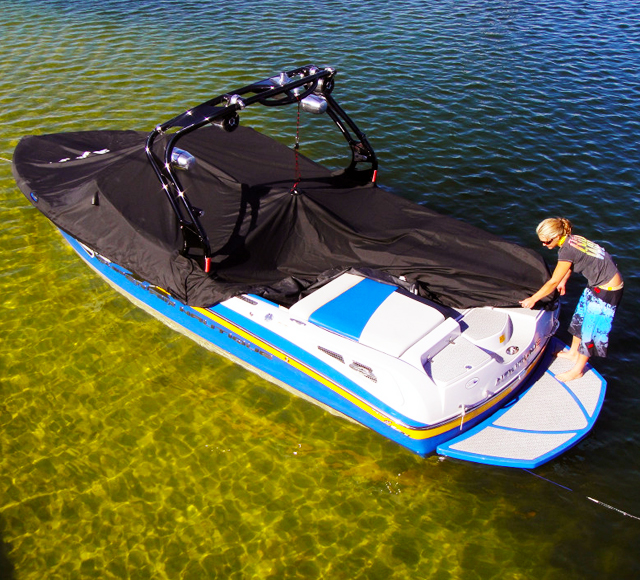 Pull cover over boat securing it where needed.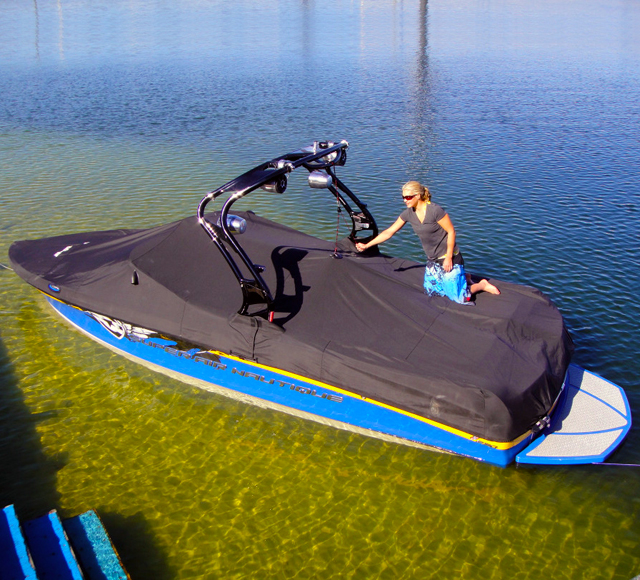 From a vantage point pull the ratchet rope until cover is at preferred taughtness.
 
Installing HangType on boat cover
Shipping Options
Shipping options and prices may vary depending on the total value of your order. Your final shipping price will be determined at checkout.
$8.00

- $8.00 Shipping USA

()
Shipping Size
Size

0 in × 0 in × 0 in

Weight

0 lb
There are no reviews to display.