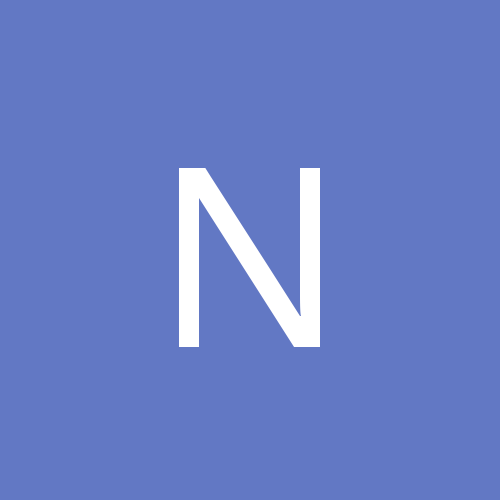 Content count

286

Joined

Last visited

Days Won

1
Community Reputation
29
Excellent
About nailem

Rank

Buoy Chaser


Birthday

03/26/1978
My Perfect Pass in my 05' SV230 is acting up. The display comes on but I do not get a speed reading on PP or analog gauge. I checked the paddle wheel and all is good. After a an hour or so I start to get speed readings again. Go out the next day and same thing. RPM always works. My question is does the depth and water temp also come from PP? I thought it did but today I pulled the wire that comes from the paddle wheel and the depth/water temp did not change. I pulled the display wire from P.O. and the depth/water temp did not change. My depth and water temp are displayed on a Faria gauge. I've looked all over and can not find anything in the bottom of the hull for depth. So does anyone know where the older Centurions got the input for depth and water temp?

Great color. I didn't know it was discontinued, I'm hoping to be in a position next year to buy and love that blue. Is there a chance you are one of these guys that gets a new boat every year and I can buy yours? Lol

I have a 05 sv230 Enzo, basically the same boat. I only run regular wave. My set up is: 1100lb in port locker, 750 under port bench, speed around 11.2. I just made a suck gate and started with the same set up and add about 200lbs to starboard side. The 1100 and 750 acts like an Enzo back just separate. When you take the port bench off I cut all the fiberglass out so it is all open, removed the hard tank and added the 750 (does not completely fill but close). This makes for good storage when bag is not full. On starboard I cut out the fiberglass under the seat and removed the hard tank and added a 400lb bag (again does not completely fill). I added manual ball valve so I can switch the feed from the starboard pump and make it till the 1100 I also added jobsco pump to fill drain the 1100. So two pumps fill the 1100. I then ran the vent/overflow from the 1100 to the 750 port. The 750 fills with the oem port pump and then when the 1100 fills fast it overflows and helps fill the 750. I ran the overflow from the port 750 to the starboard and starboard to port. I had to drill 1 hole on port side in the row of vent/drains to add a drain for the 750 port, 1100 port drains with oem drain and jobsco, and starboard drains with oem drain. I also had to drill a 1" hole in the bottom for the jobsco and add a couple of switches to run new pump. Everyrhing fills in under 15min. Even with the suck gate I still like to mostly list and just weight the other side enough to get the gate in the water. Not sure if this helps?

My understanding is a boat over 20' the capacity plate is not required and if it is in place it is just the manufacturers recommendation but not the law. I may be wrong. 12-14 might be tight but it might also be tough to step up to a 24'.

I should have done it years ago. It was just funny timing with the cross of our posts.

Nick, I was 1 min too late or you were 1 min to early with your post. Lol

Just became a supporting member (long over due) and now I can choose to upload pics.

I got out last weekend. Atlanta Supercross this coming weekend! I don't know how to post pics so you'll just have to believe me.

When you first posted the pics of the boat on the trailer I really did not like the purple but I have to say the boat in the water looks beautiful! Congratulations!

I know he tried hard to buy from them but had the same experience. They would not budge. Thing with my neighbor (unlike me) is he is paying cash. It is there loss. He has money but like most wealthy people he knows it's important to save a buck. I bought my 05 Centurion used. I lived in PA at the time and picked the boat up in Florida. 32 hours to get a boat but it was well worth the trip. I'm disappointed that the dealers can get away with giving people a hard time about service. If I drop $100k on a boat and the dealer gives me a hard time I will be calling Fineline and raising hell. I live on Lake Wylie by the way.

I don't want to hijack this thread anymore than it is but I'm going to. InfinitySurf brings up a good question/point. I understand dealer territory but don't understand how they can "practically "force me to buy local. My neighbor just bought a new G23 and got a much better deal a few hours away. He tried to deal with local dealer and they would not budge so he moved on. It's the dealers fault. He would have rather not traveled to buy but also likes his money. The dealership he bought from warned him the local dealer might give him problems. InfinitySurf, the dealer that would not negotiate was a Charllote area dealer. So I hope it's not true that when I go to get my new boat that I can't shop around. I'm not afraid to travel to get a deal and I don't like dealerships thinking they have me stuck with no options.

I would rather have people anchor close to shore and leave the open water for wakeboarding and surfing. I live on the lake and can't stand when any one buzzes the docks. Especially when they can stay 100 feet off with no problem. I also have found I can share a cove with two boats surfing and a boat wakeboarding then some a-hole pulling a tube comes in and destroys the cove. My kids lime to tube but I always do it in the main channel.

I installed the heater under the dash area behind the false wall. I also have a sub mounted behind the false wall. It's tight but both fit.

H, you said you did not get the board rack option. Does that mean no clamping board racks or no board racks at all?

I'll try the acetone and just be really careful not to get it on the painted parts. Not proud to say but the hull is slightly neglected. Boat sits on a lift year round. I wax but not as often as I should. Roof is planned for next year but I still need to get better about waxing.