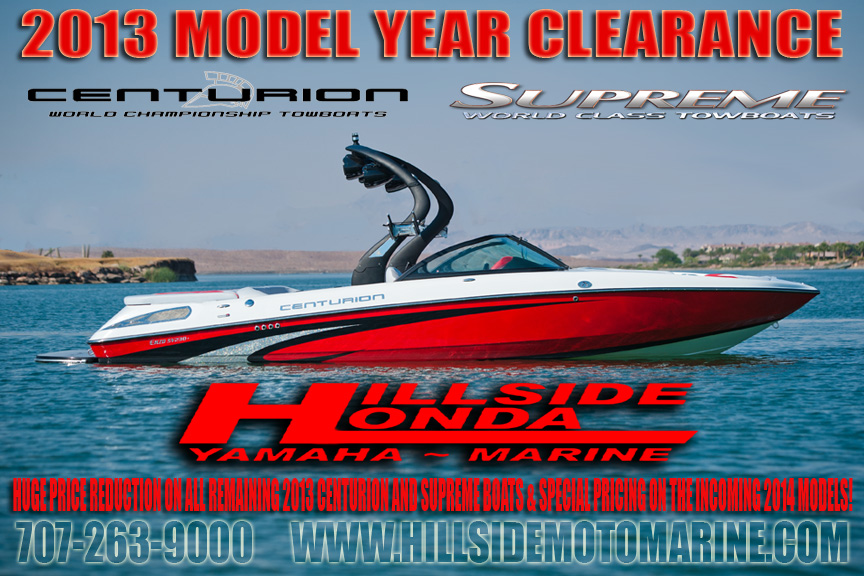 It's that time of year again for Hillside Honda Yamaha Marine's Model Year Clearance Event. All remaining 2013 Centurion and Supreme boats in stock are on sale way below the manufacturer's MAP pricing. They only have a few left, so the time to buy is now! Select models have been discounted over $25,000.00 below MSRP to make room for the 2014's.

All CenturionCrew.Com members will receive an additional bonus of either a free pair of Bullet HD770 tower speakers OR a free surf board of their choice from Inland Surfer or Stretch Boards. This is an additional $1,000.00+ value Exclusively for all CenturionCrew.Com members, make sure to tell them you are member to receive you free bonus.

To find out more call 707-263-9000, visit www.hillsidemotomarine.com, or stop by their Northern California location at 460 South Main in Lakeport.