Centurion Boats Announces All New FX-22 Model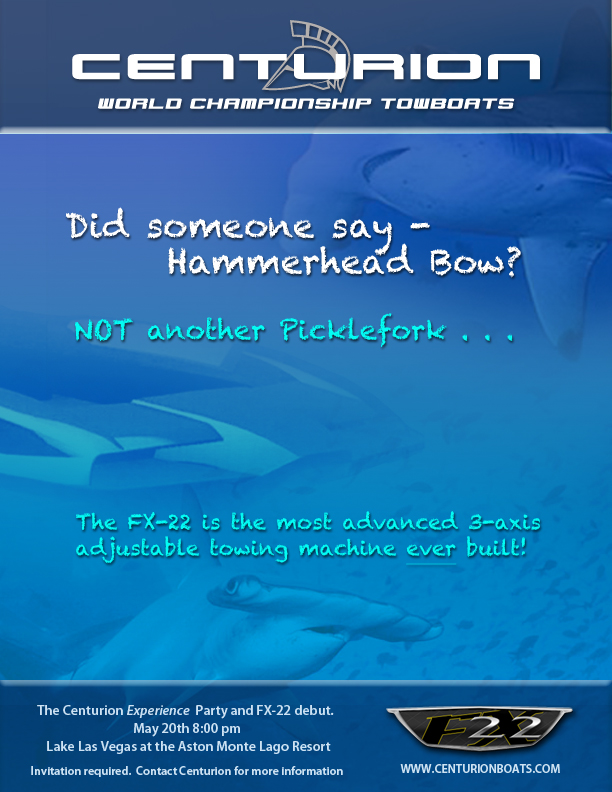 About Centurion:
Centurion Boats is most recognized as the first boat company to produce a
dedicated wakesurfing boat. Centurion remains at the top-of-the-class in this space. Centurion
has been a pioneer in Wake surfing technology and held the first World Wake Surfing Championship
in 1995, an event that has grown to become the worlds largest, annual, premier wake surfing event.
For more information please contact Centurion Boats at 209-384-0255 or visit
www.centurionboats.com
.
Don't forget to Contact Centurion for More Details on the Back Stage Pass Photo Shoot.
Stay Connected on Facebook and Twitter

Please Review Discussion Thread by clicking
HERE